Best Klee Build in Genshin Impact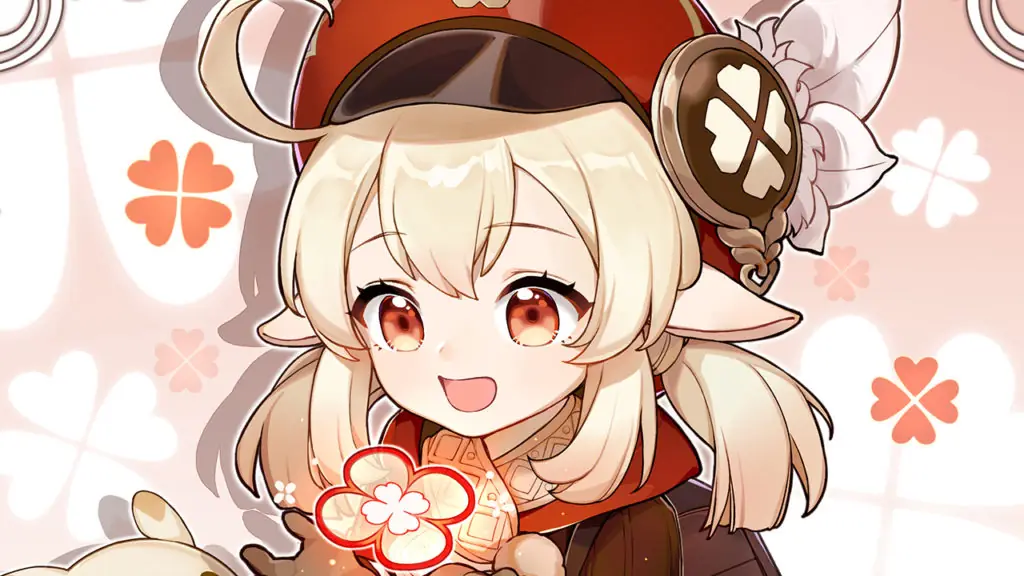 Klee is everybody's favorite explosives expert in Genshin Impact. She is part of a character-specific event wish called Sparkling Steps, which went live on October 20. You also may have already given her a trial run if you played through the storyline. This five-star catalyst wielder is capable of pumping out a massive amount of DPS and colossal area damage. If you're looking to gear out your Klee and make her a staple for your team, read on for our version of the best Klee build in Genshin Impact.
There are many options available for Klee in terms of weapons and artifacts. It's essential to focus on particular stats, regardless of which artifact set you select. We'll give a few options down below for each category so you can build around what you have available.
Best Klee Build in Genshin Impact
Here's the best stats, weapons, and artifacts to focus on for Klee:
Stats: CRIT%, CRIT, ATK%, Energy Recharge, ATK, Pyro DMG or Elemental Mastery
Weapons: Mappa Mare, Solar Pearl, Widsith, Lost Prayer to the Sacred Winds, Skyward Atlas
Artifacts: Berserker, Gambler, Crimson Witch of Flames
Klee Stats
The main stats you want to focus on with Klee are CRIT chance and CRIT damage. Other stats to pay attention to are ATK%, followed by Energy Recharge and ATK. If you plan to go pure Pyro damage with Klee, look at the Crimson Witch of Flames set to boost your Pyro Damage and consider making Pyro damage another stat to focus on for your Goblet slot.
Klee Weapons
For weapons, there are a few viable options. If you are free-to-play and have no pulled any weapons through the gacha system, you may want to focus on Mappa Mare. The passive gives an 8% Elemental Damage bonus for ten seconds with a max of two stacks. This bonus is nice for Klee because the elemental damage bonus will increase her party members' reactions.
Those of you who want to use one of the Battle Pass weapons can look at the Solar Pearl. It has a base CRIT Rate bonus, which is one of the most important stats. Additionally, the bonus causes normal attacks to increase Elemental Skill and Elemental Burst DMG by 20% for six seconds. Elemental Skill or Burst hits increase normal attack damage by 20% for six seconds.
Now on to the gacha items, starting with The Widsith. This catalyst is one of the best items for burst damage, but it's only useful for that. After taking the field, your character gets a random theme song, which can either increase ATK by 60%, Elemental Mastery by 240, or Elemental Damage by 58%. The effect can only occur once every thirty seconds, though.
Next, Lost Prayer to the Sacred Winds is a powerful catalyst for many mages. It has the highest base ATK and a secondary CRIT rate stat, perfect for Klee. It offers a permanent 10% movement speed, and most importantly, an 8% Elemental Damage boost every four seconds that stacks four times. You're looking at a 32% Elemental Damage bonus with nearly 100% uptime.
Another viable option is Skyward Atlas, which gives ATK% and Base ATK. It grants a permanent 12% Elemental Damage bonus and a chance to spawn a summon that deals 150% to enemies over 16 seconds. You can use any of these options to make your version of the best Klee build in Genshin Impact.
Klee Artifacts
If you're starting with Klee and don't have a wide selection of Artifacts, we recommend focusing on the Berserker set. Klee's charged ability scales with CRIT Rate, and the Berserker two-piece bonus gives +12% CRIT Rate, making it a viable option. Next, you can check out the Gambler set, which has a two-piece bonus that increases Elemental Skill damage by 20%. As another perk, the four-piece has a 100% chance to remove Elemental skill cooldowns after defeating an enemy.
Once you have more Artifacts to choose from, you can start equipping Klee with her best-in-slot gear. The best set for any pyro character is typically Crimson Witch of Flames, and it's no different for Klee, considering all of her attacks are Pyro. The two-piece bonus provides +15% Pyro damage, and the four-set increases this bonus even more. The four-piece increases overloaded and burning damage by 40%. It also increases vaporize and melt damage by 15%. Using an Elemental Skill increases two-piece set effects by 50%, stacking up to three times.
Klee Constellations
Chained Reaction: Attacks and skills have a chance to summon a spark that bombards enemies, dealing damage equal to 120% of Sparks 'n' Splash's damage.
Explosive Frags: Being hit by Jumpy Dumpty's mines decreases enemy defense by 23% for ten seconds.
Exquisite Compound: Increases the level of Jumpy Dumpty by three.
Sparkly Explosion: If Klee leaves the field during Sparks 'n' Splash, her departure makes them explode and deal 555% of her ATK as Pyro damage in an area.
Nova Burst: Increases the level of Sparks 'n' Splash by three.
Blazing Delight: While under the effects of Sparks 'n' Splash, other party members regenerate energy. When you use Sparks 'n' Splash, party members gain a 10% Pyro damage bonus for 25 seconds.
Read more: Genshin Impact Character Ascension Materials Cheatsheet