Best Kaeya Build in Genshin Impact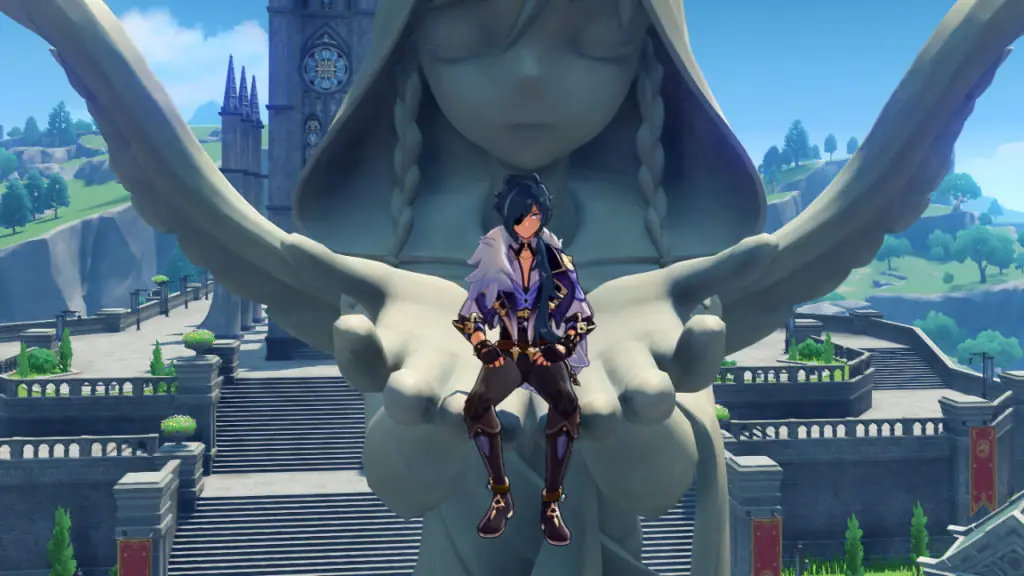 Kaeya is one of the starting characters in Genshin Impact, meaning many players tend to utilize him in their team composition early in the game. This cryo character has some of the shortest ability cooldowns, leaving his gear options wide open. Here's our version of the best Kaeya build in Genshin Impact.
Kaeya's abilities scale on the ATK stats, so try and focus on that for your main Artifacts rolls. Additionally, Cryo characters pair well with Hydro characters, so consider that fact when putting together your party. As a bonus, Kaeya's ascension rank one passive talent lets him heal himself based on ATK. Let's dive into the guide.
Best Kaeya Build in Genshin Impact
Here are the best weapons, artifacts, and stats to focus on with Kaeya:
Weapon: Cool Steel, Prototype Rancour,
Stats: ATK%, CRIT%, CRIT DMG, ATK, Cryo damage
Artifacts: Berserker, Instructor, Noblesse Oblige
Best Kaeya Weapons
Kaeya's Cold-Blooded Strike talent unlocks at ascension level 1. The passive talent causes every hit with Frostgnaw to regenerate HP for Kaeya equal to 15% of his ATK. For that reason, focus on using weapons that have ATK stats on it.
Some good starter three-star weapons for Kaeya are either Fillet Blade or Cool Steel. You can use either one depending on which one you can get to refinement rank 5. Cool Steel increases your damage against enemies affected by Hydro or Cryo by 12%. Fillet Blade gives a 50% chance to deal 240% ATK to a single target once every 15 seconds.
Another viable option is the craftable Prototype Rancour, which has ATK and Physical damage bonus. The Smashes Stone passive causes normal and charged attacks to increase base ATK and DEF stats by 4% for 6 seconds, stacking up to four times.
Best Kaeya Stats
Kaeya's elemental abilities do more damage based on your ATK stat. For that reason, the primary stat to focus on is ATK% for your Artifacts. You can also try and go for a Goblet with Cryo bonus damage if you can get lucky enough.
For secondary stats, focus on CRIT%, CRIT damage, and ATK. You can throw on some Elemental Mastery or Energy Recharge if you must, but his cooldowns are already very short.
Best Kaeya Artifacts
| | | |
| --- | --- | --- |
| Artifact Set | Two-piece | Four-piece |
| Berserker | CRIT Rate +12% | When HP is below 70%, CRIT Rate increases by an additional 24% |
| Gladiator | ATK +18% | If the wielder of this artifact set uses a Sword, Claymore, or Polearm, increases normal attack damage by 35%. |
| Noblesse Oblige | Elemental Burst DMG +20% | Using an Elemental Burst increases party members' ATK by 20% for 12 seconds. |
| Exile | Energy Recharge +20% | Using an Elemental Burst regenerates 2 Energy for other party members every 2 seconds for 6 seconds. Does not stack. |
Early on, we recommend throwing a Berserker set on Kaeya and pairing it with any other set with an ATK% two-piece bonus. You can get this set around Adventure Rank 20 to 30.
As your Adventure Rank approaches 40, you can begin farming for better sets like Gladiator, Noblesse Oblige, and Exile. If you plan to go pure ATK, we recommend Berserker and Gladiator.