Top 8 Best Genshin Impact Sex Mods (Adult/Nude/Sexy Mods)
Spice up your Genshin Impact experience!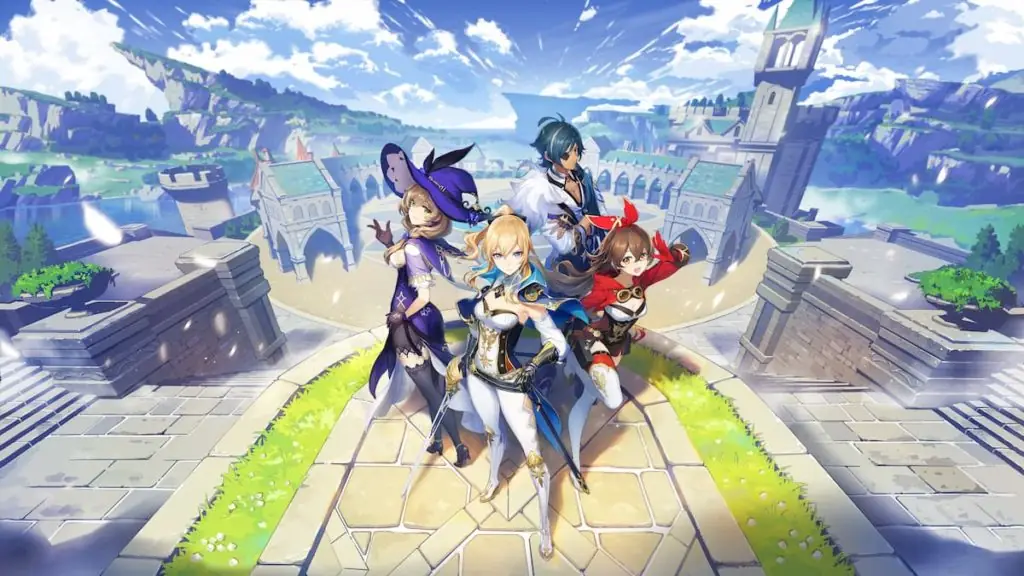 Genshin Impact is, hands down, one of the most popular video games on the market right now. You would honestly have more trouble finding someone who didn't have this game installed than someone who did; needless to say, a lot of people have access to this game and its files. When a lot of people have access to a game like this, however, stuff can get weird. If you want to see some of the weird stuff people have done with Genshin Impact, you've come to the right place! Keep reading if you want to see the top eight best NSFW Genshin Impact mods!
Top 8 Best Genhin Impact Sex Mods
Raiden Sling Bikini Mod
This mod is pretty self-explanatory, as evidenced by the image. This mod by Haise Sasaki features a scantily clad Raiden, clothed only in a skimpy sling bikini (trust me, a lot more is shown in the full image). If you love Raiden or have ever thought she looked like she had too many clothes on, try downloading this mod from GameBanana!
Beidou (Buff and Underwear) Mod
This mod by xcgames is also pretty self-explanatory; even if you didn't see the image, you'd know exactly what this mod is about just by reading the title. If you've ever looked at Beidou in Genshin Impact and wondered if she had a sick set of abs or not, now you can finally know with this mod on GameBanana! Go check it out or give it a download if you like their work!
2B (No Skirt) Mod
This mod by Mrquik17 replaces Raiden in Genshin Impact with 2B from Nier: Automata, also it takes away her skirt because why not! If you've ever wished two of your favorite games, Nier: Automata and Genshin Impact, could be combined into one weird, sexually charged game, you're in luck! This mod makes all of your odd dreams come true! Head over to GameBanana and download this mod if you appreciate Mrquik17's work!
Thicc Rosaria Mod
This mod by kamito3747 is one of the most self-explanatory Genshin Impact mods on this list. Most of these mods are pretty self-explanatory, but all you need to read is "Thicc Rosaria" and you know exactly what you're getting into with this mod! This mod on GameBanana "thiccens" Rosaria and gives her a few more curves than fans are used to her having. If you've ever though Rosaria could use a little more jiggle, go give this detailed mod a download!
Aether As Clown With Dix Mod
This mod needs no explanation. While other mods on this list are at least somewhat sexually charged, I can't see this mod as anything other than comedic. This mod would be a good prank to pull on a friend by downloading it to their game without knowing; can you imagine loading up Genshin and seeing this unexpectedly? If you find this NSFW mod hilarious and would like to give it a download, check out SCUMBAG0LEE and DiXiao on GameBanana!
Bunny Girl Lumine Outfit Mod
This is actually one of the most detailed, well-put-together mods on this list (surprisingly)! This mod by MrLGamer dresses Lumine up in a playboy bunny outfit. Lumine actually isn't showing as much skin as you'd think for being dressed as a sexual icon, but that doesn't make her any less NSFW with this mod! If you appreciate the weirdly good detail put into her outfit, check out this mod on GameBanana and give it a download!
Raiden Atago Mod
This mod by Haise Sasaki may not be as detailed as some other mods on this list, like the Bunny Girl Lumine Outfit mod by MrLGamer, but it still deserves a spot on this list as one of the best NSFW Genshin Impact mods! Who wouldn't want to dress up their favorite Genshin Impact character as a bikini-clad cat girl?? If you want to reclothe Raiden into a skimpy-but-stylish bikini and give her cat ears, check out this mod on GameBanana!
Thicc Mirror Maiden Mod
This mod almost needs no explanation! The Thicc Mirror Maiden mod was (unsurprisingly) made by Kamito3747, the same person who made the Thicc Rosaria mod (so you know it's gonna be good). Like most characters in Genshin Impact, Mirror Maidens are already nice to look at, but any character could be made better with a little extra beef! If you ever wished Genshin Impact's Mirror Maiden's could use a little thickening up, head on over to GameBanana to download this beefy mod!
Related: Top 10 Best Genshin Impact Cursed Images
Most of the NSFW mods for Genshin Impact are purely cosmetic, especially the NSFW ones, but that doesn't make them any less fun! If you're getting bored of all the SFW content in Genshin Impact, try downloading any one of these NSFW mods to spice up your gameplay!