Genshin Impact codes – free Primogems (October 2021)
Get the latest Genshin Impact codes from our up-to-date list and claim free Primogems!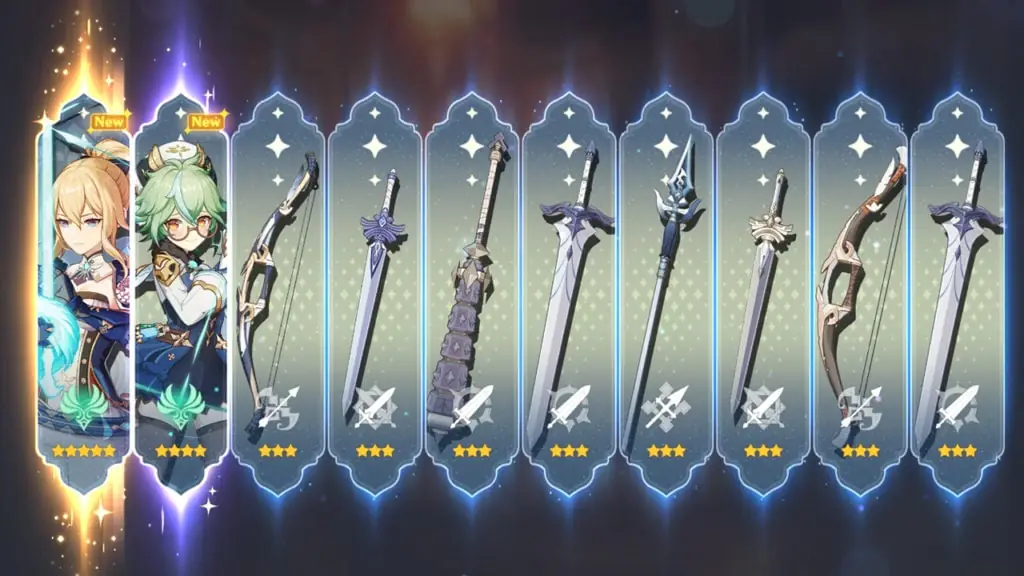 Genshin Impact is a free-to-play RPG from developer Mihoyo. Players can obtain in-game currency called Primogems, and trade them for Acquaint and Intertwined Fates to summon new characters and weapons. Primogems are easily the most valuable resource in the game, and they go quickly. The easiest way to get Primogems is by getting free handouts from the developer. We have a working list of the latest Genshin Impact codes, which you can use to redeem Primogems, Mora, and other valuable resources.
Using Genshin Impact codes is a great way to earn free Primogems for limited-time promotional events. Mihoyo tends to release these in collaboration with brand partners, and sometimes during major content updates. You can bookmark this page and check back daily for new updates so you never miss out on free Primogems!
All Genshin Impact codes:
BSPD3ZRXU985 – 60 Primogems, 10,000 Mora (New)
GENSHINGIFT – 50 Primogems and 3 Hero's Wit
Expired:
LBNDKG8XDTND
NB6VKHQWVANZ
BSNUJGQFUTPM
Steelseries Giveaway – 50 Primogems
Alienware Giveaway – 50 Primogems
Prime Gaming – 60 Primogems
AS6BQKLY9GLD – 100 Primogems
GBNA9J5H9Y4H – 100 Primogems
LS6T4L9ZZ7TH – 100 Primogems
INTEL Giveaway – 50 Primogems
SEAGM Giveaway – 50 Primogems
GENSHINGALAXY – Epic launch code active on June 9
GENSHINEPIC – Epic launch code active on June 9
VA7SCFXYJK89 – 50 Primogems
FS6SU367M279 – 100 Primogems, 10 Enhancement Ore
4BNSD3675J8D – 100 Primogems, 5 Hero's Wit
ATPTUJPP53QH – 100 Primogems, 50,000 Mora
ZS7AVNS7XLBH – 50 Primogems
SBNBUK67M37Z – 30 Primogems, 5 Adventurer's EXP
GS6ACJ775KNV – 60 Primogems, 10,000 Mora
How to redeem Genshin Impact codes
You can redeem Genshin Impact codes in-game or through the website. To redeem them in-game, go to settings and then the account tab. Press the "Redeem Code" button, paste your code, and click Exchange. To redeem codes through the website, follow these steps:
Get to Adventure Rank 10
Navigate to the promo code redemption page
Login to your account
Select your region and character name
Copy and paste the promo code into the field
Login to your game and redeem the rewards in the mail
Redeeming your Genshin Impact promo codes for free in-game items is simple. First, you must play the game for a bit to reach Adventure Rank 10. It takes an hour or two to reach that level, but it goes by quickly. Next, go to miHoYo's official code redeeming page and enter any of the codes above. You can only use each code once, and they have an expiration date.
Select your region and the appropriate character name, and then hit redeem. A message will pop up saying you redeemed the code successfully. Login to Genshin Impact and check the in-game mail system to claim your rewards. Make sure to use the appropriate code based on your region. These codes expire over time, so claim them while they are active. We will keep this list updated when new codes release.
How to get more codes for Genshin Impact
To get more codes for Genshin Impact, you can follow the official @GenshinImpact Twitter account. Mihoyo will occasionally announce new codes on their social media accounts. Other promotional partners will also Tweet about free codes, but it can be tough to keep track of them all. That's why we do the hard work for you, so you can follow our code wiki and stay up-to-date.
If you want to make sure you put those Primogems to good use, check out our Genshin Impact tier list, and keep an eye on the Genshin Impact next banner. That way, you can plan ahead, start farming, and be ready to do some Wishing.