Best Yanfei Build in Genshin Impact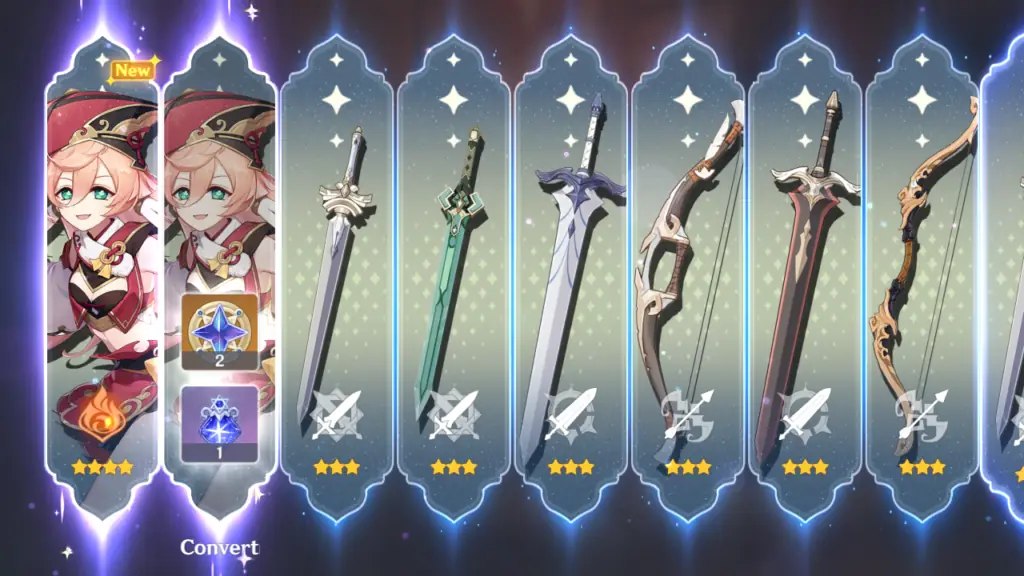 Genshin Impact's massive Version 1.5 update (released on April 28th, 2021) has introduced us to a new 4-Star Pyro character: Yanfei! It's a wonder they didn't have a Pyro Catalyst user before this point, but we're glad she's here now. Read on to find out the best Yangei build in Genshin Impact, including which stats and Artifacts you should focus on for her.
As always, feel free to take our suggestions here and change them however you see fit. This guide merely serves as a starting point for your own adventure.
Best Yanfei build in Genshin Impact
Here's a breakdown of the best Yanfei build in Genshin Impact and which stats and substats, artifact sets, and weapons to focus on for her.
Best Stats and Substats for Yanfei
Yanfei's talents aren't all that complicated compared to some of the other characters in the game. You have a bit of flexibility when it comes to the stats you'd like to boost. Below we have provided a few key stats we think would be best on each of Yanfei's Artifacts.
Sands of Eon: ATK% or Elemental Mastery
Goblet of Eonothem: Pyro DMG Bonus*
Circlet of Logos: Crit DMG, Crit Rate, ATK % or Elemental Mastery (depending on Sands of Eon stat)
Flower of Life and Plume of Death: Aim for 2-3 of the above stats as substats on each of these Artifacts.
*We highly recommend the Pyro DMG Bonus stat, and only this stat, for Yanfei's Goblet Artifact.
Best Artifacts for Yanfei
Let's first talk about the best combination of Artifact sets for Yanfei. You'll get the most out of Yanfei by boosting her Pyro abilities since she can only inflict elemental damage on her opponents. Keep this in mind as you build her. For a quick glance, here are our top choices for Artifact sets you can try out on Yanfei!
Crimson Witch of Flames
Wanderer's Troupe
Noblesse Oblige
If you're just starting out in the game and don't have access to any of the above Artifacts, try using one or a combination of these early game sets.
Instructor
Berserker
Gladiator's Finale
Best 4-Piece Artifact Sets for Yanfei
Crimson Witch of Flames: 4-Piece Set
This Pyro-based Artifact set is the best choice for Yanfei, hands down. As a catalyst-user, she will get a lot of benefit from creating elemental reactions (especially Melt reactions).
The 4-Piece Artifact Set, "Crimson Witch of Flames," boosts Pyro damage and any Pyro-based reactions (Overloaded/Burning +40%, Melt/Vaporize +15%). You'll probably want to head over to the "Hidden Palace of Zhou Formula" Domain to start grinding for these Artifacts as soon as possible!
Wanderer's Troupe: 4-Piece Set
Now we think this would really be an interesting Artifact set! Yanfei's abilities all revolve around her Charged Attack, so the 4-Piece Set bonus for Wanderer's Troupe would actually be a viable and strong option.
This 4-Piece set increases Elemental Mastery by 80 (which is good for all those elemental reactions you'll be doing with Yanfei) and Charged Attack damage by 35% (for Bow/Catalyst users)!
Yanfei's Best 2-Piece Artifact Set Combinations
If you'd like to mess around with the set bonuses on Yanfei, try one of the following combos of 2-Piece Artifact sets. We have put them in order of how well we think Yanfei will benefit from these combinations (most beneficial on top).
Crimson Witch of Flames/Wanderer's Troupe
Noblesse Oblige/Crimson Witch of Flames
Wanderer's Troupe/Noblesse Oblige
Best Weapon Choices for Yanfei
Yanfei will benefit from a number of weapons, so we suggest balancing the stats mentioned above between your weapon and your Artifacts. Here are a few options to get you started:
5-Star Weapons for Yanfei
Lost Prayer to the Sacred Winds
Skyward Atlas
4-Star Weapons for Yanfei
Solar Pearl
Frostbearer
Eye of Perception