Best Ganyu Build in Genshin Impact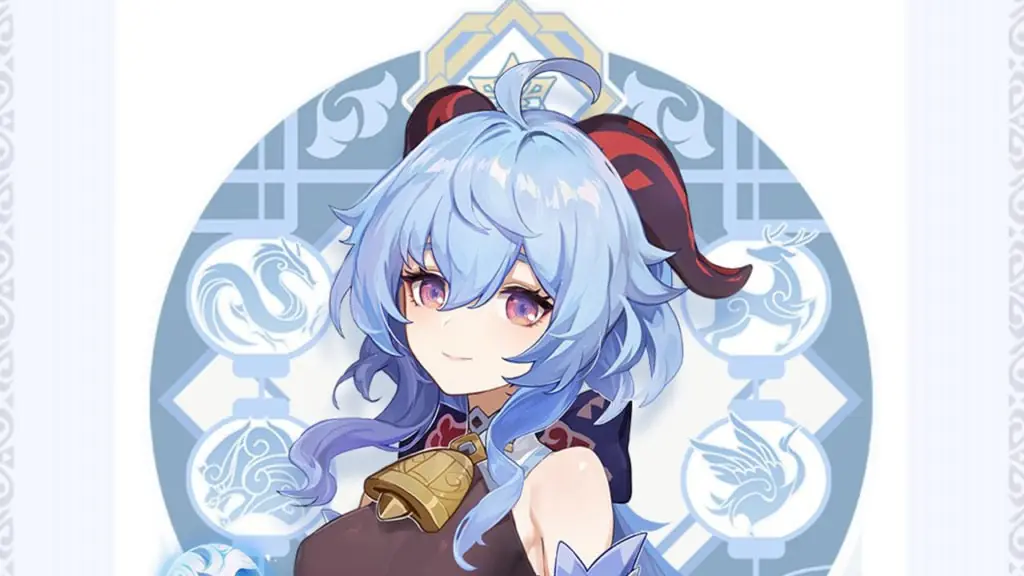 Ganyu is a playable Cryo bow-wielding character in Genshin Impact. She is a secretary for the Liyue Qixing and first appeared in the Chapter 1 storyline, Farewell, the Archaic Lord. She is available during the Adrift in the Harbor event Wish, which began on January 12, 2021. For players looking to build this character, we have some information about good weapons, artifacts, and stats options. Here's a look at the best Ganyu build in Genshin Impact.
You can refer to our page on Ganyu's Talents, Abilities, and Constellations if you want to get a better look at her kit.
Table of contents
Best Ganyu Build in Genshin Impact
Weapons: Skyward Harp, Amos' Bow, Viridescent Hunt, Blackcliff Warbow, Alley Hunter
Artifacts: Blizzard, Wanderer's Troupe, Bloodstained Chivalry, Retracing Bollide, Gladiators
Stats: ATK%, Cryo DMG, Crit DMG, Crit Rate
Weapons
To start things off, you'll need a good weapon for the bow-wielding Ganyu. The primary sub stat to focus on is CRIT Rate or Damage. We have lots of good four-star options here, including The Viridescent Hunt, Blackcliff Warbow, and Alley Hunter. Five-star options include Skyward Harp and Amos' Bow.
Your optimal choice depends on how you want to incorporate Ganyu into your team composition. Any of these weapons can work, so it depends on how you want to play her.
| | | | |
| --- | --- | --- | --- |
| Weapon | Secondary Stat | Passive | Effect |
| Skyward Harp | CRIT Rate | Echoing Ballad | Increases CRIT DMG by 20%. Hits have a 60% chance to inflict a small AoE attack, dealing 100% Physical ATK DMG. Can only occur once every 4 seconds. |
| Amos' Bow | ATK | Strong-willed | Increases Normal Attack and AImed Shot DMG by 12%. Increases DMG from arrows shot by 8% for every 0.1s the arrow is in flight, up to 0.5s, stacking up to 5 times. |
| The Viridescent Hunt | CRIT Rate | Verdant Wind | Upon hit, normal and aimed shot attacks have a 50% chance to make a Cyclone, which attacks enemies and deals 40% of ATK as DMG every half-second for 4 seconds. Can only occur once every 14 seconds. |
| Blackcliff Warbow | CRIT DMG | Press the Advantage | After defeating an enemy, ATK is increased by 12% for 30 seconds. This effect has a maximum of 3 stacks. |
| Alley Hunter | CRIT Rate | Itinerant Hero | Continuously sprinting for more than 1-second increases ATK by 28% for six seconds. Does not stack. |
Artifacts
There are a few different choices for Artifact sets to run on Ganyu. It always depends on which items you can get good rolls on, which is entirely random.
The best Artifact set option for Ganyu could be the Wanderer's Troupe set. It provides 80 Elemental Mastery with a 35% Charged ATK damage bonus. It allows you to combo Pyro and Cryo for 150% bonus melt damage, unlike the Blizzard set.
The Blizzard four-piece Artifact set is another one of your best options here for most damage output. It makes it easier to apply Ganyu's Cryo debuff and grants a 15% Cryo damage bonus and a 20% CRIT rate bonus.
Some good runner-up sets you can throw on Ganyu is Bloodstained Chivalry or Retracing Bolide. You can also go with a two-piece Blizzard and combine it with Gladiator.
| | | |
| --- | --- | --- |
| Artifact Set | Two-piece | Four-piece |
| Blizzard Strayer | Cryo DMG Bonus +15% | When a character attacks an enemy affected by Cryo, their CRIT Rate is increased by 20%. If the enemy is Frozen, CRIT Rate is increased by an additional 20% |
| Wanderer's Troupe | Elemental Mastery +80 | Increases Charged Attack DMG by 35% if the character uses a Catalyst or Bow. |
| Bloodstained Chivalry | Physical DMG +25% | After defeating an opponent, increases Charged Attack DMG by 50% and reduces its Stamina cost to 0 for 10s |
| Retracing Bolide | Increases Shield Strength by 35%. | While protected by a shield, gain an additional 40% Normal and Charged Attack DMG. |
Stats
You'll want to focus on the usual damage stats for Ganyu, focusing on Cryo DMG for the cup slot. Go for ATK% on the hourglass and CRIT DMG, followed by CRIT rate on the head slot. Ganyu naturally has a lot of CRIT thanks to the Undivided Heart passive talent. It causes the CRIT Rate to increase by 20% for five seconds after firing a Frostflake Arrow.
Here's Ganyu's optimal stat priority:
ATK%
Cryo DMG
CRIT DMG
CRIT Rate
ATK
Energy Recharge
HP%
After getting the appropriate amount of attack stats, you can go with Energy Recharge, flat ATK, and some HP% to scale up the Elemental Skill.