Best Bennett Build in Genshin Impact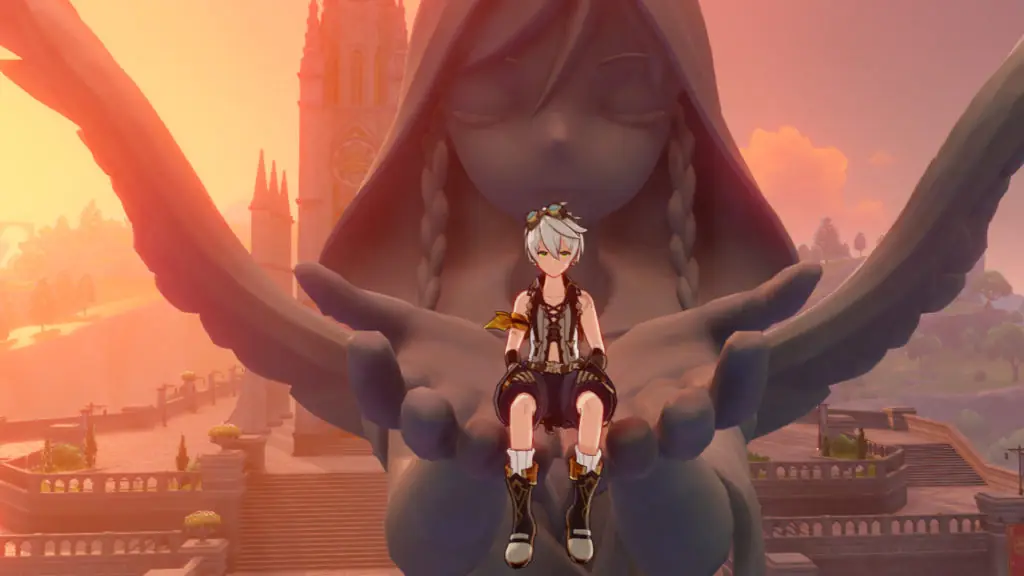 Bennett is one of the strongest DPS characters in the game, with abilities that pump out some severe damage. To get the most out of this character, you're going to need to make sure you've got the right build. Picking the right weapons and artifacts is key to allowing your character to reach their max potential. Here's our version of the best Bennett build in Genshin Impact.
Bennett's attack abilities scale off the ATK stat. A lot of players compare Bennett to Diluc, but he can dish out just as much damage. Not only that, but he also synergizes well with many characters and can even support others with Fantastic Voyage. If you're trying to figure out how to use Bennett, we recommend charging up Passion Overload to the second phase. The annoying knockback goes away when you get Bennet to ascension level four and unlock the Fearnaught talent.
Best Bennett Build in Genshin Impact
Here's the best stats, weapons, and artifacts to focus on with Bennett.
Stats: ATK%, CRIT%, CRIT DMG, ATK or Elemental Mastery
Weapons: Skyrider Sword, The Flute
Artifacts: Berserker, Gladiator's Finale, Noblesse Oblige
Bennett Stats
When it comes to stats, you'll want to focus on the usual DPS carry stats, which are ATK%, CRIT%, CRIT DMG, and ATK. Instead of ATK, you can concentrate on Elemental Mastery or even Energy Recharge. Additionally, you can run Pyro Damage on your Goblet artifact to get a nice damage boost as support.
Bennett Weapons
For an easy max refinement weapon, you can use the three-star Skyrider Sword. We do not recommend putting too many resources into this item, but it's a good starter weapon for sure. It allows you to spam Passion Overload quite a bit thanks to the Energy Recharge stat and Determination passive. The passive makes using an Elemental Burst give a 12% increase to ATK and Movement Speed for 15 seconds.
When you start pulling some banners, you may be lucky enough to find The Flute. This weapon is certainly a step-up from Skyrider, and the passive is great on Bennett. Chord gives normal and charged attacks a Harmonic on hit. Harmonics trigger the power of music and deal 100% ATK DMG to surrounding enemies. Harmonics last up to 30 seconds, and you can gain one every half of a second.
Bennett Artifacts
Now for the most important part of the build: Artifacts. If you're under Adventure Rank 40, focus on building out your Berserker set. Do not invest too many materials into it, though. At around AR40, you'll swap it out for Gladiator's Finale. The Gladiator set is perfect for all DPS in the game.
Gladiator's Finale provides a two-piece set bonus of +18% ATK. You can couple the two-piece bonus with Sojourner or any other set that also boosts your DMG or Crit. Ideally, you want to stack two different sets for double two-piece bonuses. Remember, you can run Pyro damage on your Goblet if you want some extra damage there.
If you want to run Bennett as a support for your team, something like Noblesse Oblige could work well for you. The Oblige two-piece gives Elemental Burst +20% damage, and the four-piece makes using an elemental burst increase all party members' ATK by 20% for 12 seconds. Exile set is another option if you want some more energy recharge. It comes down to how you want him to fit into your team composition.