Best Mona Build in Genshin Impact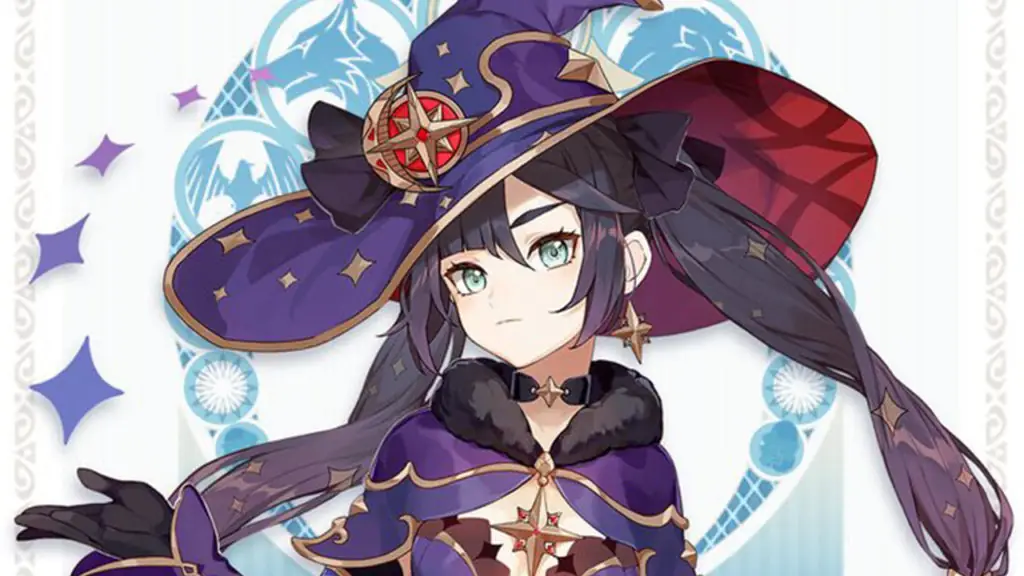 Mona is a five-star hydro catalyst-wielder in Genshin Impact. Using powerful Hydro elemental abilities, Mona can pump out some of the greatest damage in the game. It's essential to build her correctly to maximize her damage potential and optimize party synergy. Here's our version of the best Mona build in Genshin Impact. We'll take a look at some solid weapon and artifact options, along with an explanation of what stats to focus on for her.
Most of Mona's damage relies on her elemental abilities. For that reason, you must get some Energy Recharge either from set bonuses or minor stats if you plan to build Mona for endgame content.
Best Mona Build in Genshin Impact
Here are the best weapons, artifacts, and stats to focus on for Mona:
Weapon: Mappa Mare, Solar Pearl
Stats: ATK%, CRIT%, Crit DMG, Elemental Mastery, ATK
Artifacts: Exile, Wanderer's Troupe, Instructors
Mona Weapon
If you're a low Adventure Rank, you can go with Magic Guide, which has ATK and Elemental Mastery base stats. The Bane of Storm and Tide passive increases damage against enemies affected by Hydro or Electro by 12% (24% max refinement).
An excellent choice for Mona is the craftable four-star Mappa Mare catalyst. The ability on this is: triggering Elemental Reaction grants an 8% Elemental damage bonus for ten seconds and stacks up to two times.
You can aim for a Solar Pearl catalyst for the CRIT and ATK base stats for those Battle Pass owners. The Solar Shine passive makes standard attack hits increase Elemental Skill and Burst damage by 20% for six seconds. Elemental Skill and Burst hits also increase regular attack damage by 20% for six seconds.
Budget players could focus on Favonious Codex four-star catalyst, which has ATK and Energy Recharge base stats. The Windfall passive gives CRIT hits a 60% chance to generate a small number of Elemental Particles, which regenerate six energy for the character once every twelve seconds.
Mona Stats
Your best bet is focusing on ATK, ATK, ATK on your Artifacts. As you level and get some better gear, you can look at running ATK% on all artifacts and Hydro bonus damage on the goblet. Eventually, Mona's stats will scale with Energy Recharge, so you want to have a good amount of it. You can get it from the set bonuses on Exile and make sure you have it as a minor stat on your artifacts.
Mona Artifacts
Mona does great with Artifact sets like Exile, perhaps coupled with Wanderer's Troupe or Instructor's for the Elemental Mastery and Energy Recharge. You'll be limited in the damage department based on how quickly you can recharge your elemental abilities.
Exile

Two-piece: Energy Recharge +20%
Four-piece: Using Elemental Burst regenerates two energy for other party members every two seconds for six seconds.

Instructor

Two-piece: Elemental Mastery +80
Four-piece: After using Elemental Skill, increase all party members' Elemental Mastery by 120 for eight seconds.

Wanderer's Troupe

Two-piece: Elemental Mastery +80
Four-piece: Increases charged attack damage by 35% if the character uses a Catalyst or Bow.
Mona Constellations
Prophecy of Submersion: Effects of Hydro reactions are enhanced by eight seconds after a character hits an enemy affected by an Omen. Electro-charged, Vaporize, Hydro Swirl damage are all increased by 15% along with Frozen duration.
Lunar Chain: When a normal attack hits, there is a 20% chance that a Charged Attack will automatically follow it. It can occur only once every five seconds.
Restless Revolution: Increases the level of Stellaris Phantasm by three.
Prophecy of Oblivion: When a character attacks an enemy affected by the Omen status effect, the CRIT Rate is increased by 15%.
Mockery of Fortuna: Increases the level of Mirror Reflection of Doom by three.
Rhetorics of Calamitas: After entering Illusory Torrent, Mona gains 60% bonus to DMG of her next Charged Attack per second of movement. The maximum damage bonus is 180%, and lasts up to eight seconds.
Read more: Genshin Impact builds for Diluc, Chongyun, Fischl, Bennett, Barbara