Best Xiao Build in Genshin Impact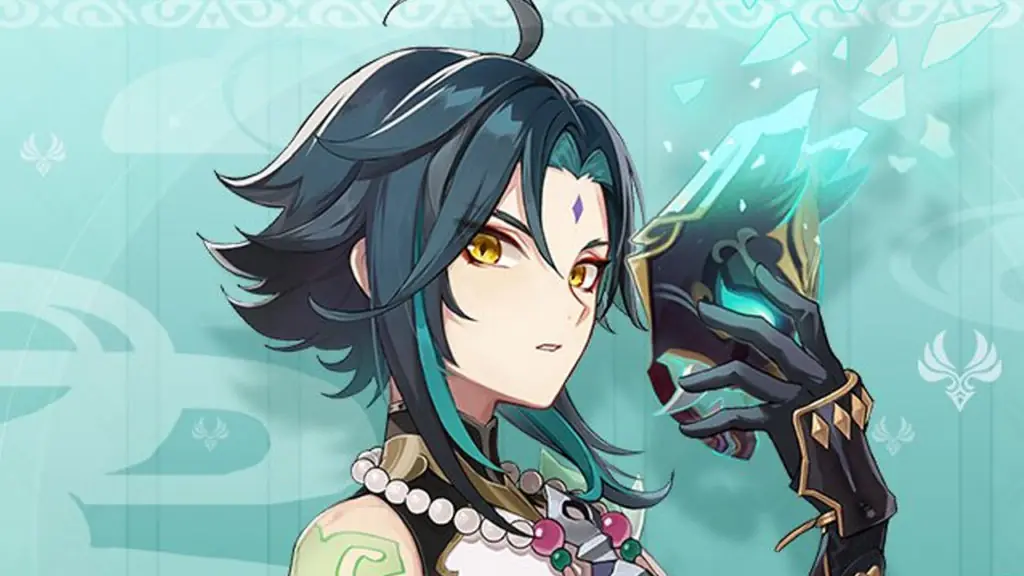 Xiao is a new playable character releasing on February 3 with the Genshin Impact 1.3 update. The five-star polearm wielding anemo user is a high DPS character that can output some severe normal and burst damage. Xiao is an Adeptus and protector of Liyue, known to stay at Wangshu Inn. In this guide, we'll take a look at the best Xiao build in Genshin Impact, including weapons, artifacts, and stats.
You will likely put Xiao in the primary damage dealer role for your team composition. Some good characters to synergize with include Fischl, Barbara, Venti, and Zhongli with the 1.3 rework. While Xiao is still new, feel free to experiment with other heroes like Noelle, Qiqi, and others.
Best Xiao Build in Genshin Impact
Weapons: Primordial Jade Winged-Spear, Deathmatch, Blackcliff Pole
Artifacts: Viridescent Venerer, Gladiator's Finale
Stats: CRIT DMG, ATK%, CRIT Rate, Anemo Bonus DMG
Best Xiao Weapons
There are a few solid polearms in the game perfect for Xiao, but the best-in-slot weapon is likely the 5-star Primordial Jade Winged-Spear. Not everyone will have access to this weapon, though, so we want to provide you some alternatives. Consider running Deathmatch or Blackcliff Pole as well.
| | | | |
| --- | --- | --- | --- |
| Weapon | Secondary | Passive | |
| Primordial Jade Winged-Spear | CRIT Rate | Eage Spear of Justice: increases ATK by 3.2% for 6s on hit, up to 7 stacks. Occurs once every 0.3 seconds. When at max stacks, DMG dealt is increased by 12%. | |
| Deathmatch | CRIT Rate | Gladiator: If at least 2 opponents are nearby, ATK and DEF increase by 16%. If there are less than 2 enemies nearby, ATK increases by 24%. | |
| Blackcliff Pole | CRIT DMG | Press the Advantage: After defeating an enemy, ATK increases by 12% for 30 seconds. Stacks up to 3 times, and each stack has its own duration. | |
Free-to-play users can focus on three-star Halberd polearm for high attack damage every ten seconds. Some alternative weapons include three-star White Tassel and four-star craftable Prototype Starglitter.
| | | |
| --- | --- | --- |
| Weapon | Secondary | Passive |
| Halberd | ATK | Heavy: Normal attacks deal an extra 160% DMG. Can only occur once every 10s. |
| White Tassel | CRIT Rate | Sharp: Increases Normal Attack DMG by 24%. |
| Prototype Starglitter | Energy Recharge | Magic Affinity: After using an Elemental Skill, increases normal and charged attack DMG by 8% for 12 seconds, up to 2 stacks. |
Best Xiao Artifacts
There are two excellent sets to focus on for Xiao: Viridescent Venerer and Gladiator's Finale. Considering Xiao pumps out Anemo damage often, the two-piece Viridescent bonus that offers +15% Anemo DMG is ideal. Combine that with the two-piece Gladiator's Finale bonus for an extra 18% ATK, and you have yourself a good DPS setup.
| | | |
| --- | --- | --- |
| Artifact | Two-piece | Four-piece |
| Viridescent Venerer | Gain a 15% Anemo DMG Bonus | Increases Swirl DMG by 60% and decreases enemy Elemental RES to the infused Swirl element by 40% for 10 seconds. |
| Gladiator's Finale | ATK +18% | If the wielder uses a melee weapon, increases their normal attack DMG by 35%. |
Best Xiao Stats
When it comes to best Xiao artifact stats builds in Genshin Impact, you'll want to focus on the traditional DPS attributes. Prioritize CRIT DMG, followed by ATK% and CRIT rate. The primary stat you'll want on the goblet is Anemo DMG Bonus, followed by Crit DMG. It can be hard to find artifacts with the perfect rolls, so try to focus on the mains DPS stats, and you'll be fine in terms of damage.
Xiao Skills
Normal Attack: Whirlwind Thrust

Normal attack does up to six consecutive spear strikes.
Charged attack consumes STAM to do an upward attack.
Plunging attack strikes the ground below, dealing AoE damage.

Lemniscatic Wind Cycling

Lunges forward and deals Anemo DMG to opponents.

Bane of All Evil

Xiao wears the Yaksha Mask to increase jumping ability, AoE and attack damage, and concerts attack DMG to Anemo.
Xiao continuously loses HP.
Ends when Xiao exits the field.
Passive Talents
Transcension: Gravity Defier

Decreases climbing STAM consumption for your party by 20%. Does not stack with other passive talents that have similar effects.

Conqueror of Evil: Tamer of Demons

While Ban of All Evil is active, all damage done by Xiao is increased by 5%. Damage increases by another 5% every 3 seconds the ability is active, to a max of 25%.

Dissolution Eon: Heaven Fall

Using Lemniscatic Wind Cycling increases DMG of subsequent uses of Lemniscatic Wind Cycling by 15%. Lasts for 7 seconds and has 3 stacks. Gaining a stack refreshes the duration.
Xiao Constellations
Dissolution Eon: Destroyer of Worlds

Increases Lemniscatic Wind Cycling's charged by 1.

Annihilation Eon: Blossom of Kaleidos

When in the party and not on the field, Xiao's Energy Recharge increases by 25%.

Conqueror of Evil: Wrath Deity

Increases the level of Lemniscatic Wind Cycling by 3.

Transcension: Extinction of Suffering

When Xiao's HP falls below 50%, he gains an extra 100% DEF.

Evolution Eon: Origin of Ignorance

Increases the level of Bane of All Evil by 3.

Conqueror of Evil: Guardian Yaksha

While Bane of All Evil is active, hitting 2 opponents with Xiao's Plunging Attack grants him a charge of Lemniscatic Wind Cycling, and he may use Lemniscatic Wind Cycling while it's on cooldown for the next one second.
Xiao Ascension Materials
Level
Ascension Materials
20+
Vayuda Turquoise Sliver x1
Qinxin x3
Slime Condensate x3
Mora x20000
40+
Vayuda Turquoise Fragment x3
Juvenile Jade x2
Qinxin x10
Slime Condensate x15
Mora x40000
50+
Vayuda Turquoise Fragment x6
Juvenile Jade x4
Qinxin x20
Slime Secretions x12
Mora x60000
60+
Vayuda Turquoise Chunk x3
Juvenile Jade x8
Qinxin x30
Slime Secretions x18
Mora x80000
70+
Vayuda Turquoise Chunk x6
Juvenile Jade x12
Qinxin x45
Slime Concentrate x12
Mora x100000
80+
Vayuda Turquoise Gemstone x6
Juvenile Jade x20
Qinxin x60
Slime Concentrate x24
Mora x120000