Best Build for Xingqiu in Genshin Impact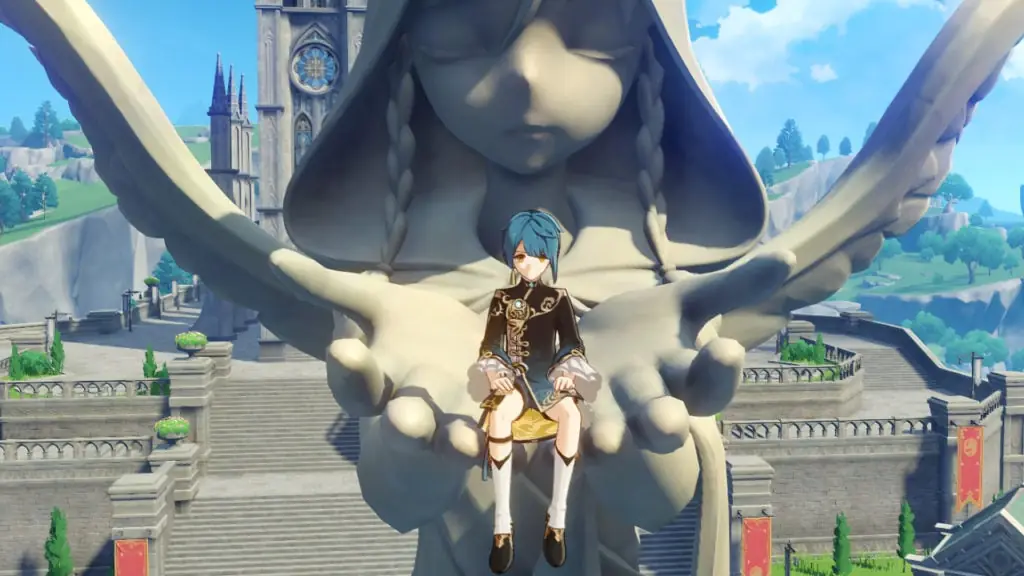 Xingqiu is a melee longsword-wielding Hydro character in Genshin Impact. You can build him using the traditional melee damage build, which consists of stacking ATK on your artifacts, with optional Hydro bonus damage stats on your Goblet. This guide will show you our version of the best build for Xingqiu in Genshin Impact. We'll try to provide some viable build options for free-to-play players who got lucky enough to pull this character.
Xingqiu is a straightforward easy-to-play character. Depending on how you want to fit him into your team composition, you will likely want to utilize him for his elemental abilities. Switch to Xingqiu and pop your abilities, and then swap to your main DPS that synergizes with Hydro. Let's dive into some of the build details.
Best Build for Xingqiu in Genshin Impact
Here are the bests weapons, artifacts, and stats to focus on for Xingqiu:
Weapons: Fillet Blade, Prototype Rancour, Skyward Blade
Stats: ATK%, CRIT%, CRIT, ATK, Elemental Mastery
Artifacts: The Exile, Noblesse Oblige
Best Xingqiu Weapons
New players under Adventure Rank 30 who want to utilize Xingqiu can throw on the Fillet Blade. The three-star sword has a 50% chance to deal 240% ATK DMG to a single target once every fifteen seconds. It's not a great weapon but will hold you over until you can craft something better.
Next up, the Prototype Rancour is a reliable option, and it's craftable, which makes it a viable free-to-play weapon. The sword offers a Physical damage bonus and ATK stats. It also has the Smashed Stone passive, which causes regular or charged attacks to increase ATK and DEF by 4% for six seconds, stacking up to four times once every 0.3 seconds.
Finally, the Skyward Blade is likely best-in-slot for Xingqiu at the moment. The legendary five-star weapon has base ATK and Energy Recharge stats on it. The Sky-Piercing Fang passive increases CRIT rate by 4%. It also grants Skypiercing Might when using an Elemental Burst, increasing movement and attack speed by 10%, and damage of regular and charged attacks by 20% for 12 seconds.
Best Xingqiu Stats
You can follow the traditional ATK and CRIT oriented stat builds on your artifacts for Xingqiu. Considering his elemental abilities, you can also try farming for a Hydro bonus damage Goblet to utilize.
For secondary stats outside of ATK and CRIT, Xingqiu benefits from both Elemental Mastery and Energy Recharge. Focusing on recharge lets you spam abilities quicker, and mastery will help pump the damage slightly.
Best Artifacts for Xingqiu
Here are some good Artifact set options for Xingqiu:
| | | |
| --- | --- | --- |
| Artifact Set | Two-piece | Four-piece |
| The Exile | Energy Recharge +20% | Using an Elemental Burst regenerates 2 Energy for other party members every two seconds for six seconds. Does not stack. |
| Noblesse Oblige | Elemental Burst DMG +20% | Using an Elemental Burst increases party members' ATK by 20% for 12 seconds. Does not stack. |
You can combine the two-piece bonuses from each of these sets, or go for a four-piece depending on your team composition. It comes down to which Artifacts you can find with the best stat rolls on them.