Genshin Impact Update 1.2: Character Leaks, New Gear, and More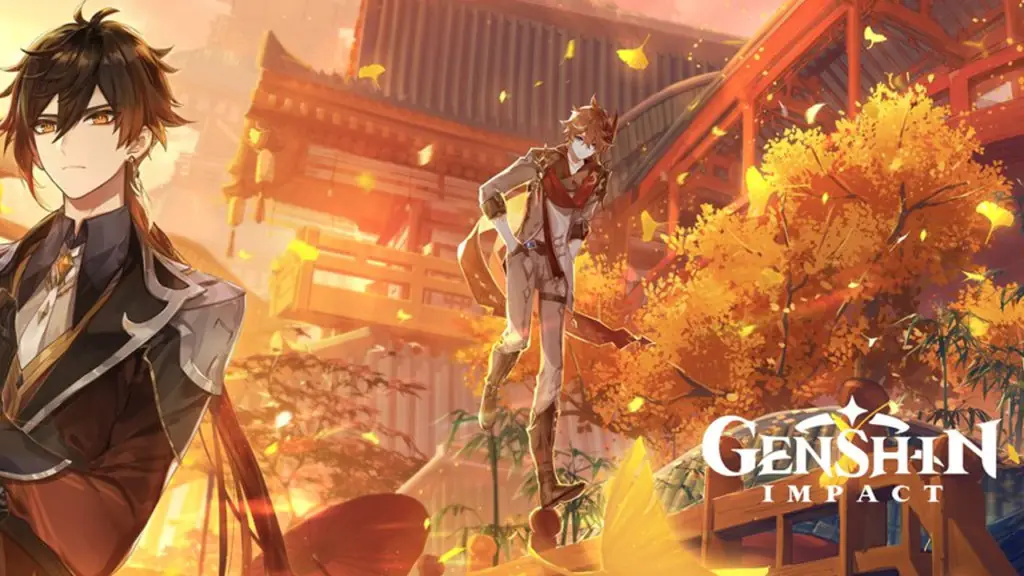 Travelers of Teyvat are busy exploring the new content in the first significant update for Genshin Impact. While the update is still fresh, players are already looking for information on patch 1.2 and beyond. A leak appeared on the Genshin Impact subreddit, including eight potentially new characters coming to the game in the next update and future patches. In this post, we'll discuss some potential upcoming content additions, characters, items, and more.
Take everything you read here with a grain of salt because we cannot verify the source's integrity, and there are no official details. That being said, there appear to be some exciting new changes lined up for the future of Genshin Impact. Here's everything we know so far about Genshin Impact update 1.2, including potential new characters and content. We do not intend to leak any images ourselves and respect the confidentiality of miHoYo.
Genshin Impact Update 1.2 Character Leaks
According to a post from a Genshin Impact data miner on the subreddit, and a comment on the thread from u/P_alladium, here's a list of new characters potentially coming in the future:
Hu Tao: A Pyro Polearm character.
Mimi: A Hydro Catalyst user.
Yunjin: A Geo Polearm character from Liyue.
Yaoyao: Dendro Catalyst character who potentially studied with Xiangling.
Sayu: An Anemo Claymore wielder from Inazuma.
Tohama: A Pyro Polearm wielder from Inazuma.
Shenli: A Cryo Claymore character from Liyue.
Rosaria: A new Cryo Polearm character from Mondstadt.
Considering the information already available in the game, we can reasonably expect a few more characters to be coming soon. Aside from these eight characters listed above, here are some other ones to consider. Albedo is the infamous alchemist and Geo bow user. There are a lot of references to him from the in-game alchemists and other characters' dialogue.
Another hero we've heard a lot about is Ganyu, the Cryo archer. Ganyu may be a favorable option over Diona because of her ability to do more damage. Also, many players already have their healers built out, which may defeat the purpose of ascending and gearing out Diona, the new 1.1 support character.
Xiao is a hero we may see come to Genshin Impact in 1.3. His storyline is part of the Lantern Rite Festival, set to release in February 2021. Given the timing, we may see some Dendro content added around this time and expand Teyvat.
One character we're not sure about is Baizhu, introduced to us in the Bubu Pharmacy questline. Baizhu could come at any time between 1.2 and 1.4, so we're not sure what to expect here.
Upcoming Regions for Genshin Impact
A few of these characters originate from Inazuma, which players speculate will be one new upcoming region, potentially hitting the game in update 1.3 or 1.4. Currently, there are only two regions in the game: Mondstadt and Liyue. The next area, which is partially visible on the name, will likely be the snowy mountain of Dragonspine.
Because the Dragonspine area is said to be directly underneath Dawn Winery and east of Sal Terrae, it all makes sense geographically. Perhaps we will see this addition in a minor event update, or maybe in 1.2; we'll have to wait and see.
The third region is more to the east of Dragonspine, and likely Inazuma. It would make sense if they stagger these releases to let them shine individually. Dropping them all at once might be too much to take in story-wise.
New Gear
With the release of Dragonspine, we will likely see two near gear sets of the Cryo variety. These sets include Glacier and Snowfield and Icebreaker.
| | | |
| --- | --- | --- |
| Artifact | Two-piece | Four-piece |
| Glacier and Snowfield | Cryo DMG bonus +15% | Increases Superconduct DMG by 50%. Increases Melt DMG by 15%. Using an Elemental Burst increases Cryo damage by 25% for ten seconds. |
| Icebreaker | Cryo RES +40% | Increases DMG against enemies in a Frozen state or affected by Cryo by 35%. |
That's all for now as far as leaks and upcoming content are concerned. We will post more in this section when we have more information!