Best Builds, Weapons and Teams for Dehya in Genshin Impact – Guide
Best build for Dehya in Genshin Impact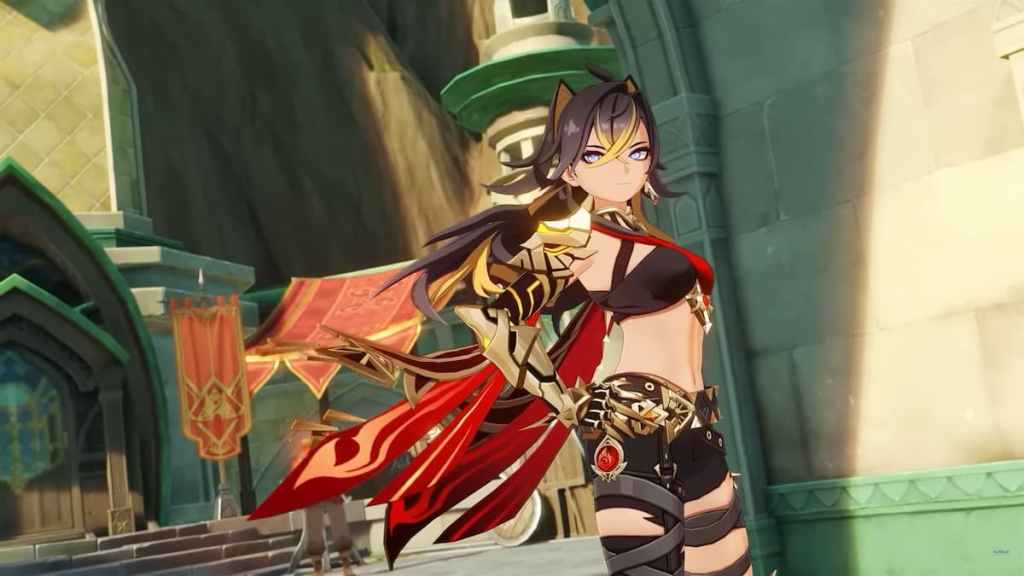 Hey travelers! It's Paimon here, and we know you've already downloaded the newest update from Genshin Impact. If you haven't you're missing out on some great characters. Genshin Impact released its 3.5 update and with it, we were introduced to Dehya.
Dehya is a character for the people. She has an incredible heart and is a useful bodyguard. It's no wonder people are wanting to add her to their roster. If you're looking on the market for a new pyro character you're probably going to want to add Dehya. Here are the best builds, weapons, and teams for Dehya in Genshin Impact.
Best Build for Dehya Genshin Impact
Dehya is a five-star pyro character that would benefit perfectly as a sub-DPS. She's not the strongest character out there so pairing her up with a great team will help her in the long run. A pryo character is someone who you're going to want on your team because of their useful abilities. If you want to build her up to be a perfect main here's what you're going to need to do.
First, you're going to want to have her wield her Beacon of the Reed Sea weapon. If you don't have access to her weapon you can use Serpent Spine or Luxurious Sea-Lord. Since she's a pyro character you're looking at using Crimson Witch of Flames x4 as her artifact of choice. Focus on using artifacts that will build up her ATK %, Pyro damage, and CRIT RATE. If you want her to be a sub DPS, switch out the Crimson Witch of Flames with Emblem of Severed Fate x4.
We recommend using Dehya as a Sub DPS instead of a full-on DPS or support role. She works well with a team and making her support the other teammates is better in the long run. Her top artifacts we recommend using are Tenacity, Emblem, and Crimson. Tenacity will give her that HP boost she needs. Emblem will give her an energy recharge. Lastly, Crimson will give her Pyro boosts.
Best Team for Dehya Genshin Impact
If you're looking to make her a Sub DPS as we have suggested you're going to want to try adding Ganyu as your main DPS, Nahida as your Sub DPS, and Bennett for Support. The reason this team works well together is because once the enemy is burned by Dehya, the other characters can use their attacks to deal lots of damage on them. If you don't have access to these characters and are looking for a free route you can always replace them with Xiangling as a main, Sucrose for support, and Bennett for additional support.
With this set up you're going to deal a lot of pyro damage and you'll have backup from Sucrose and Bennett to heal. Make sure you attach Sucrose with Viridescent Venerer because this will help boost Pyro stats for Dehya. Make sure that Dehya is close to Bennett when you're attacking because this will cause them to use their elemental bursts to maximize damage.
---
For more gaming news and Genshin Impact updates be sure to follow us at Gamer Journalist. We post gaming tips, guides, and news for popular gaming titles and upcoming ones. Be sure to check out Is Genshin Impact Coming to Xbox? Answered or Genshin Impact 3.5 – All Returning Characters and Repeats for Dehya and Cyno Banner
About the author