Top 10 Hottest Genshin Impact Characters
You are so good looking. Stop.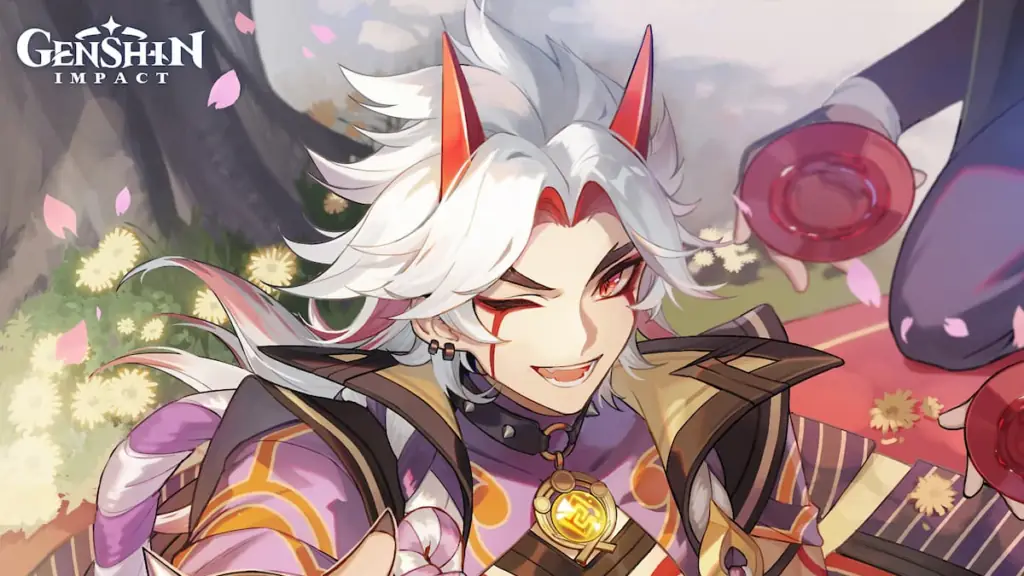 We've all been there at some point. Where we have swooned over a Genshin character because of how good looking they look. Perhaps it's their voice or their hair color that draws us to them? We're not ashamed to admit that we have fallen into the Genshin Impact trap and have built a team of the hottest characters. Our list is biased and it has nothing to do with popularity. We will also say that this list will not include minors or child like characters. Here are the 10 hottest Genshin Impact characters you need to have on your team.
Top 5 Hottest Genshin Impact Female Characters
Ladies, we see you, and we're ready to talk about how beautiful you are. This list isn't going to just be about only men or only women. We're going to talk about the top five hottest female Genshin Impact characters in the game who has won our hearts, and as you continue reading, you'll see our choices for our top hottest male characters in Genshin Impact. If you want to see our choices, keep scrolling, and maybe your favorite will be on our list as well.
Beidou
Our fearless leader, the best pirate captain. Beidou, you're beautiful and you know it. Your confidence is beaming with every laugh you give. When you walk, you sway, and maybe it's because you're a little tipsy from the rum, but it might be a way to distract us? We love how you attack and smash your giant sword into unsuspecting villains. Your electro abilities have incredible strength and adding you to our team is always a must. You may only be ranked a four-star but you're a five-star in our hearts. Keep on leading your crew in Liyue to victory.
Mona
Everything about Mona has us falling in love. Her aesthetic, her hydro abilities, and the perceptive nature that helps her determine if you're a liar or not. She is someone who can read you like a book and we're hoping she does. She's considered one of the best support characters in the game and players are always picking her when trying to cosplay. Those stockings and her witch hat has us dying because she's just so perfect.
Ningguang
Beidou is powerful in her own way but Ningguang runs Liyue with an iron fist. This hottest Genshin Impact character is that girl boss you don't want to cross. She screams royalty when she's walking through the city or taking part in festivals. Her beautiful ensemble compliments her flowing white hair by adding a gold trim around it. One of the reasons we love her is because when we had to rebuild the Jade Chamber she was going to reward the winners bringing in the most materials. The reward would be her answering any question we had for her. Our question would have been "Can we marry you?"
La Signora
This baddie is La Signora and she's ready to destroy hearts with a single look. Ningguang may scream royalty in one way but La Signora screams villain. Her black, red, and white appearance clashes with Ningguang polished white, black, and gold dress. She is one of the antagonists in Genshin Impact and she's always leaving a lasting impression. As part of the Fatui she's not against causing chaos to prove a point. Unfortunately as the game progresses, spoiler alert, she dies. She is not a playable character but she was a beloved NPC.
Top 5 Hottest Genshin Impact Male Characters
We are now at the final stretch! It's time to talk about the top five hottest male characters in Genshin Impact. We have quite a diverse cast and some of them are either physically attractive, intellectually attractive, and charismatic. We have someone in mind who snags all three of those categories! Continue reading if you want to find out who are top five hottest male Genshin Impact characters are and why they deserve a spot on our list.
Arataki Itto
Hello, good lookin'! Arataki is one of the best looking Genshin Impact male character. Even one of his subordinates left the life of knowledge to pursue a life of crime. He's a little devious devil and his aesthetic matches that fiery persona. He's equipped with his own set of devil horns, chiseled muscles, and a spiked choker. Did we mention that his English voice actor voices Ryuiji Sakamoto from Persona 5? He has plenty of experience playing rebellious characters and it shows by how comfortable Arataki is when he's messing around.
Kaeya
If we were going to add someone on this list between Kaeya or Diluc we have to go with Kaeya. He's a flirt and he has no problem showing it. He's one of the first characters you are introduced to in the game and he still continues to woo players. He also flaunts his fur collar with style and pizazz. Fashionably, he's one of the top ones making him hot. Kaeya is also extremely charismatic despite having cryo abilities, he's actually not, an ice king. Thankfully, he's a free character you can unlock in the game so you'll have no problem snagging him and adding him to your team.
Xiao
Xiao has lived for over 2000 years and continues to win hearts. He is the last adepti protecting Liyue and has a unique looking appearance. His black hair has two strands of teal framing his face which gives him this edgy look we adore. Unfortunately, Xiao requires some extra attention if you want to win over his heart. The last thing we want to do is try to fix someone and with the amount of walls Xiao has, it's going to be hard to win him over. Xiao is a five star anemo character so adding him on your team is highly recommended.
Zhongli
Not gonna lie we were hesitate to put Zhongli only because he's broke. All the time. He has all this knowledge being a literal God and still hasn't figured out the whole human thing. He goes around talking about luxuries and still needs you to pay for his meal or whatever he buys. He's always in debt, but before the money talk, he can pull you in. He's just so incredibly sophisticated it's hard to believe he doesn't have money. The way he dresses, presents himself, and follows you on your journey will make you believe he's a keeper. Zhongli is calm and with how action packed Genshin is it's nice knowing you have that sort of person around. The only thing we want to do with Zhongli is drink some tea and watch the sunset together.
Tartaglia/ Childe
Sorry, not sorry. Tartaglia is hot. He's a bad boy. It's the perfect reason to add him to the list. It's hard because Genshin wants you to hate him so much. He just is a murderous, crazed, lunatic who only wants to fight powerful opponents. If Genshin Impact wanted to make Tartaglia intimidating why make him look like that? Why make him look like he could be the perfect companion? He's the true definition of a wolf in sheep's clothing.
That's our list and we're sticking to it. If more characters are released in the future perhaps we can update it. As of right now, we're not cheating on our beloved characters. If you enjoyed this list and agree check out our other lists!
Related: Best Genshin Impact Pick Up Lines