Pokémon Unite – Snorlax build, items, and moves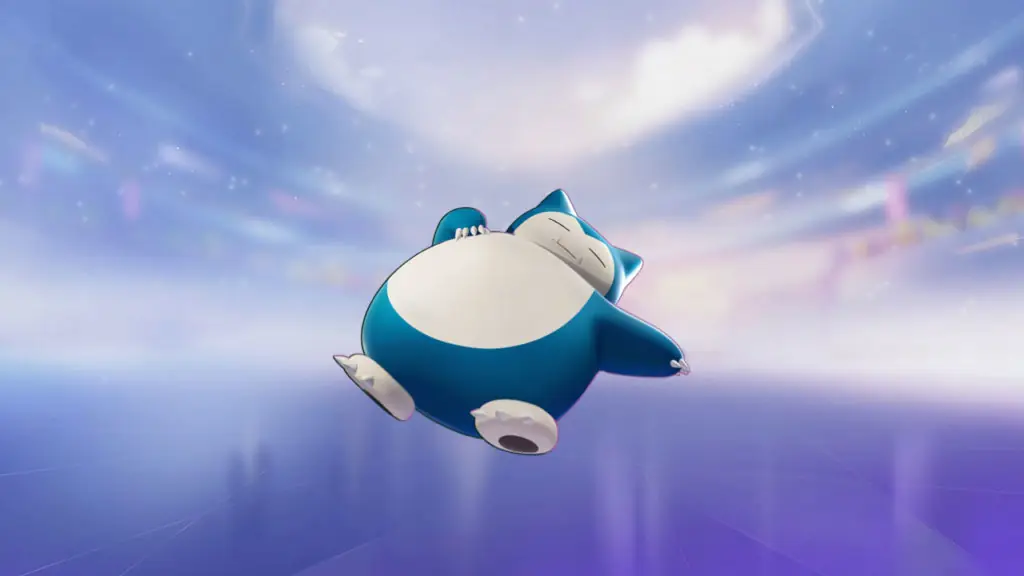 Snorlax is a bit of a high-maintenance Pokémon, something you'd love to take a nap with if you knew someone who owned one, but not something you'd want to deal with yourself. It eats, it sleeps, and it sits on things; not conducive to a healthy trainer-trainee relationship, but surprisingly helpful on a battlefield. Here's the best Snorlax build in Pokémon UNITE.
Snorlax's role is to be a sort of moving wall. As one of the most accessible Defenders in the game, it's Snorlax's job to set up roadblocks in the lanes that stall opponents trying to move toward your goals, and with any luck, beat them back. As such, a good Pokémon UNITE Snorlax build prioritizes that defense while giving it a little extra muscle for when things get hairy.
Also, if you enjoy playing Defenders, you may want to take a look at our Slowbro build guide. We have guides for most Pokémon over in our Pokémon UNITE section.
Best Snorlax Build in Pokémon UNITE
Here is the best Snorlax build in Pokémon UNITE:
Battle Items: Eject Button
Held Items: Leftovers, Assault Vest, Rocky Helmet
Moveset: Heavy Slam, Block
Items
First, for your items, you want Leftovers, Assault Vest, and Rocky Helmet. The Leftovers restore Snorlax's health outside of combat, which is helpful for keeping you going between encounters. The Assault Vest gives Snorlax a shield that blocks some special attack damage and regenerates outside of combat, which will give you a little more staying power in an encounter. Finally, the Rocky Helmet deals a percentage of any damage Snorlax receives back to your attackers. Since you'll be receiving a lot of damage in your Defender duties, this'll help expedite encounters a bit. As always, try and upgrade at least two of your Battle Items to level 20.
For battle items, an Eject Button wouldn't go amiss in case you're near death and need to make a quick escape. It's also a popular choice for pretty much any build in the current Pokémon UNITE meta.
Moves
Here are Snorlax's moves in Pokémon UNITE:
Tackle: Has the user charge forward belly first, dealing damage when it hits and shoving the first opposing Pokemon it comes in contact with. After this move, the user's next basic becomes a boosted attack.
Rest: Has the user fall asleep on the spot and restores its HP. Blocks the movement of all Pokemon not on the user's team while this move is in effect.
Heavy Slam (Lv. 6): Has the user slam its heavy body down, dealing damage to opposing Pokemon in the area of effect and throwing them. Increases the damage dealt by this move.
Flail (Lv. 6): Has the user flail about, increasing the user's basic attack damage the lower the user's HP is. Upgrading increases the damage of this move. If the user has low HP while using this move, its basic attacks that hit opposing Pokemon will restore the user's HP.
Block (Lv. 8): Has the user spread its arms wide to create a wall and grants it a shield. Prevents opposing Pokemon from passing through the wall and shoves them if they run into it. Upgrading reduces the damage the user receives while this move is in effect.
Yawn (Lv. 8): Has the user let loose a huge yawn that lulls opposing Pokemon into a sleepy haze, putting opposing Pokemon hit by this move to sleep. Upgrading also decreases the movement speed of opposing Pokemon for a short time when this move hits.
Power Nap (Unite): Has the user go to sleep and begin snoring, dealing damage over time to opposing Pokemon in the area of effect an d throwing them. While sleeping, the user becomes immune to hindrances and its HP is continually restored.
Now, for the moves. You start out with just Tackle, then learn Rest at level 3. When you get to level 6, trade-up Tackle with Heavy Slam for a big AoE knockback attack that both deals big damage and gives Snorlax some breathing room. At level 8, trade-up Rest for Block. While you lose Rest's minor restorative function, Block turns Snorlax into an impenetrable wall that opposing Pokémon can't pass through, which is vital for Defender duties. Finally, at level 9, you'll unlock your Unite move, Power Nap, which turns Snorlax into a roadblock that deals damage in a large area while also restoring its health.
Whatever you do, never forget your primary goal: hold the line. Push back your opponents with everything you've got while the rest of the team goes on the offensive.
Eldegoss
Talonflame
Lucario
Absol
Wigglytuff