Here's What Was Shown in the August Pokemon Presents
No matter how much time has passed, we've still gotta catch 'em all!!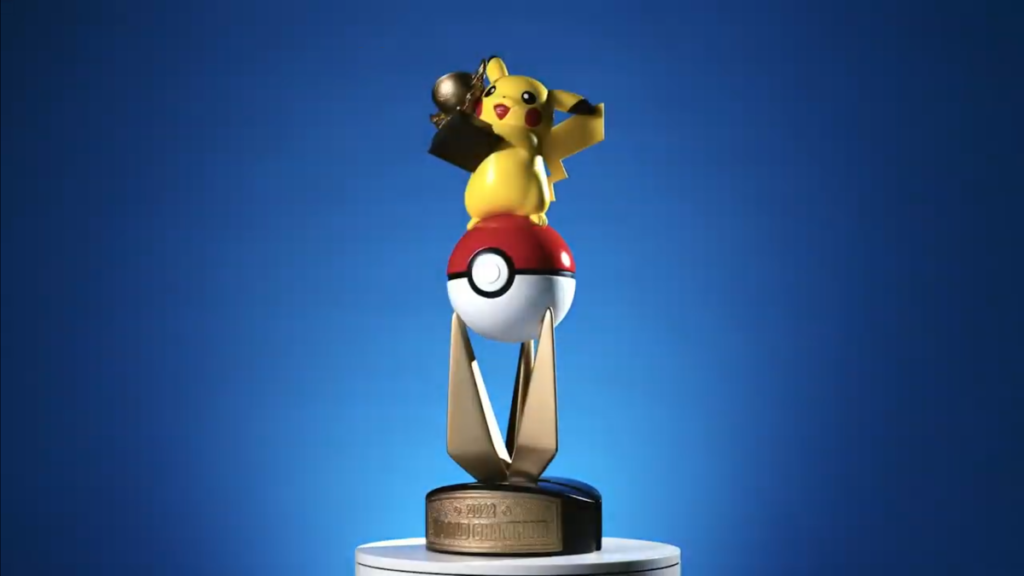 Pokemon has been a persistent presence throughout the lives of many. From The First Movie all the way back in 1998 to Pokemon GO uniting the world regardless of ideology for approximately two weeks, this franchise has stuck with us. In the lead-up to Pokemon Scarlet & Violet, a brand new Pokemon Presents was held, containing a number of new announcements and information. Here's all that was discussed!!
Everything Discussed at Pokemon Presents
Pokemon World Championships Makes a Return!
It's been three years since the last Pokemon World Championships, but the competition is returning! In grand fashion, the high-flying Pokemon action will take place from August 18 to August 21 in London. But, it won't simply be a card game competition — starting with this year's contest, Pokemon GO and Pokemon Unite will be added to the Pokemon World Championships! Who'll take home the newest — and, admittedly dapper — Pikachu trophy? You'll have to tune into the Pokemon World Championships!
Pokemon GO Fest in Sapporo!
Also making a triumphant return after three years, in-person Pokemon GO Fest events were held in Berlin and Seattle. In Sapporo, Japan, a new event will be taking place this weekend! If you're not in Sapporo, don't fret!! Pokemon GO Fest 2022's Finale event will take place on August 27, and will be a global event!
In addition, players will be able to access Daily Adventure Incense, which can be used once-per-day and lasts for fifteen minutes. If used, this incense can attract 'mons not normally seen in your area, and can even potentially attract legendary 'mons!!
You're Invited to a Party in Pokemon Unite!
In Pokemon Unite, players will notice new 'mons and events are being added to the game! A new event, "Pika Party," will be made available later today, and will last until Sept. 1 at 4:59 p.m. PDT/6:59 p.m. EDT. In this event, all Pokemon are Pikachu, so you can step into the shoes of our parents or grandparents who legitimately thought all Pokemon were Pikachu! Also, Buzzwole will be joining the game starting today!
In addition to Pokemon GO and Pokemon Unite, two other series' games will be receiving additions! In Pokemon Masters EX, a piece of new content called the Trainer Lodge was teased, with more information on that coming soon. Also, it looks like Mewtwo is returning to Pokemon Café Remix!
It's Time for the Treasure Hunt!
Finally, we got more information about the world of Pokemon Scarlet & Violet. To start, our character will be a student attending an academy, but it's up to us which path to take. It would seem as if there will be three potential storylines to choose from — while the traditional route of defeating gym leaders is there, we'll have two other paths to explore in our journey through the Paldea region.
Related: Is Pokemon Scarlet and Violet Multiplayer?
Also, a new phenomenon dubbed Terastallization was explored. Terastallizing your Pokemon provides a boost to their stats and makes them stronger. In addition, some 'mons will change type when they are Terastallized. There will be Tera Raid Battles that players can tackle with up to three others, which will allow them to encounter Pokemon with rare Tera types.
For more on the upcoming Pokemon Scarlet and Violet, stick with Gamer Journalist. We'll have plenty of info as we get closer and closer to launch!!