Pokémon Unite – Greninja build, items, and moves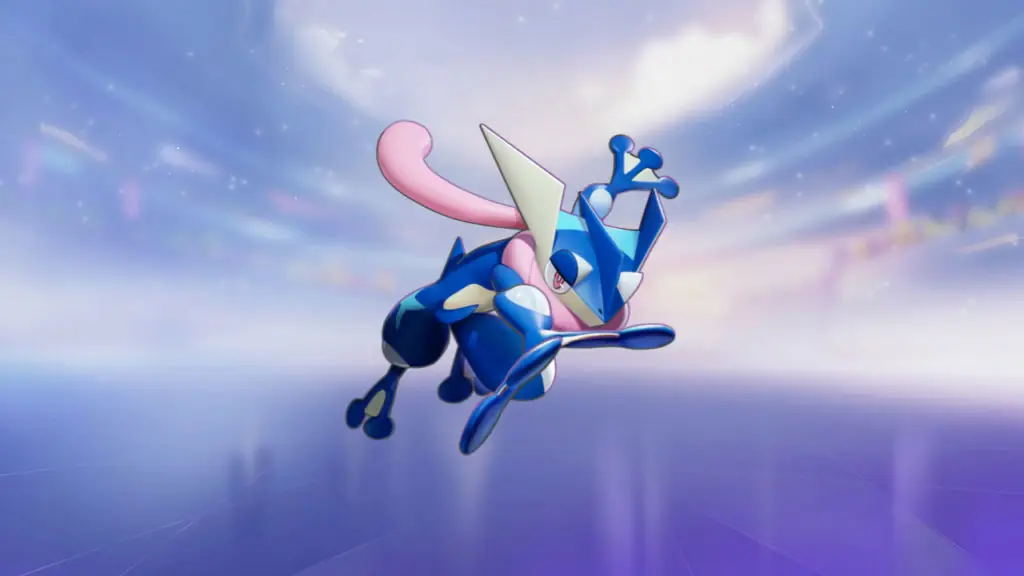 Greninja is the third evolution form of Froakie after Frogadier. In Pokémon UNITE, Greninja is one of the more interesting Pokémon due to its ability to do both ranged and melee third attacks. Also, while Greninja is mainly a ranged Pokémon, it does deal physical damage. As an attacker role, Greninja makes a solid addition to most team compositions and can deal incredibly high burst damage. In this guide, we'll go over the best Greninja build in Pokémon UNITE, including the top-tier Battle Items, Held Items, and Moveset.
One thing to consider for Greninja is the low health pool. Greninja can be vulnerable if caught out open early in the game, so play passively at the start and make sure you don't fall behind in levels. If you manage to stay ahead on levels, the damage output of Greninja will put the opposing team at a significant disadvantage.
If you want to see how Greninja stacks up against the competition, you can check out our Pokémon UNITE tier list. Remember, tier lists are fairly subjective, but they may give you a good idea of how things stand in the current meta.
Best Greninja build in Pokémon UNITE
Here is the best Greninja build in Pokémon UNITE:
Battle Items: X Speed
Held Items: Muscle Band, Float Stone, Leftovers
Moveset: Smokescreen, Water Shuriken
Battle Items
A few solid Battle Items options for Greninja include X Speed, X Attack, and Eject Button. You can use any of these items, but we recommend X Speed for the short movement speed burst. Not to mention, if Greninja gets flanked or slowed, you can use X Speed to prevent any movement speed debuffs. Eject Button and X ATtack could also be good picks, so experiment to decide which best suits your playstyle.
Held Items
The best Held Items for Greninja are Muscle Band, Float Stone, and Leftovers. Muscle Band is excellent for the Attack damage boost and the Basic Attack Speed boost. Greninja relies on bursting down opponents, so extra attack speed is a must. Float Stone adds more attack, along with a small Movement Speed bonus. Finally, leftovers add some much-needed HP and HP Recovery for extra survivability.
Remember, Greninja is a physical damage dealer despite being ranged. Physical damage dealers benefit most from the following items:
Attack Weight
Muscle Band
Float Stone
Scope Lens
Moveset
The two moves you should focus on getting for Greninja are Smokescreen and Water Shuriken. Some players may opt for Surf due to more mobility, but it is a very niche skill that is only viable against specific team compositions. We recommend going for Water Shuriken in nearly all situations, as it will greatly increase damage output.
Smokescreen is your ultimate escape move, and you can also use it to set up some sneaky ganks and goals. Water Shuriken is your burst damage move, but it does require some practice to line up properly to hit all of the shurikens on target.
Eldegoss
Talonflame
Lucario
Absol
Wigglytuff