Pokémon Unite Announces Holiday Event Featuring Dragonite
Pokemon Unite announces a holiday event that will introduce a new map theme, costumes, stickers, holiday skins, and the release of Dragonite as a playable character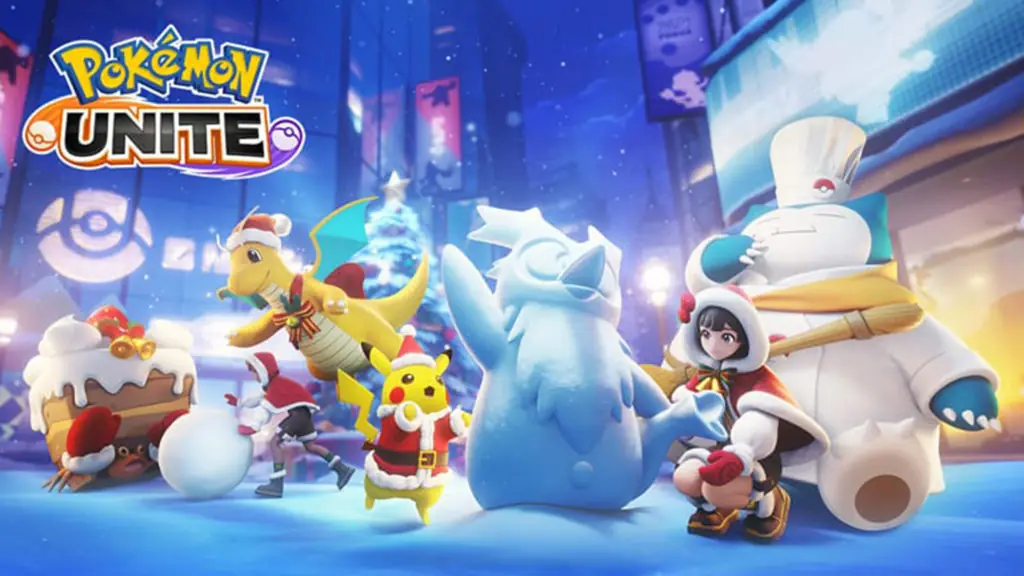 The Official Pokémon Unite YouTube channel released a new trailer showcasing the upcoming holiday event starting December 15. The event is centered around the Christmas season, with new features such as cosmetics and the map itself adopting the holiday spirit. Along with the holiday-themed goods, the game will also introduce a new Pokémon to join the roster.
Pokémon Unite's official announcement features a new look on the Remoat Stadium, covering it with snow and ice statues. Not to mention, the center area's wild Pokémon are to be replaced with the legendary ice-type Pokémon Articuno. The player lobby will also be transformed to fit the theme, including a Christmas tree and some other decorations in the background. These designs will only be available during the event period, so players looking to celebrate the holiday might want to grab a few screenshots along the way! Some stickers will be made available for players to design their Trainer Card to match the season.
Players will also have the option to get Christmas-themed outfits and skins. The player's avatar costume includes a few choices, such as different variations of the Santa Claus costume. Pokémon will also get new skins that fit the season. There is no information on whether these skins will be strictly for sale or players can get them through the event's reward system. There's also no guarantee that all of the Pokémon in the current roster will have their own holiday skin or if it's just the featured Pokémon in the trailer.
Finally, the event will also feature the arrival of Dragonite. The Gen 1 Dragon Pokémon will arrive alongside the event, and players can save up to buy this unit's license if the event doesn't give it as a free character. In the trailer, the Pokémon's moveset features some known moves such as Dragon Breath, Dragon Rush, with Draco Meteor as the Unite ability. Players will have to wait for the full release trailer to learn more about this unit since all the information available is only taken from the trailer.