Pokémon UNITE Halloween Festival Game Mode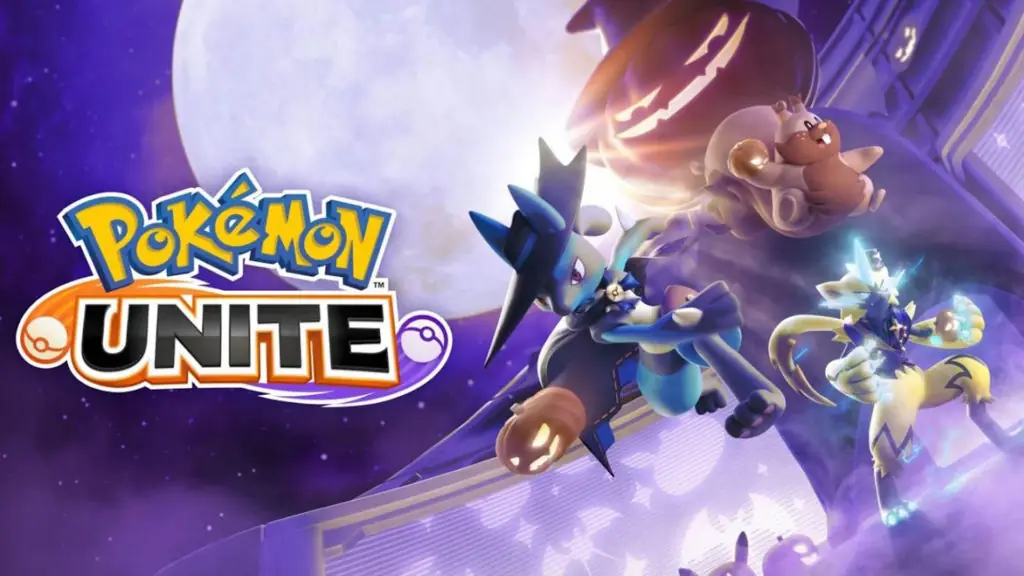 If there are two things that have always had great relationships with the Halloween season, it's seasonal MOBAs and Pokémon. You name a MOBA, and I guarantee it'll have some kind of special Halloween event complete with fun gimmicks and costumes galore. Pokémon are no slouches in the spooky department either, as not only are Ghost Pokémon Halloween naturals, but almost all Pokémon look good in costumes. Put both of those ideas together, and you get Pokémon UNITE's Halloween Festival game mode.
From October 20th to November 7th, Pokémon UNITE will be running the Halloween Festival, shrouding the arenas in foggy night and decorating them in jack-o-lanterns and Ghost type imagery. The event will be available to play on all platforms, whether you're on Switch, Android, or iOS, so pick your favorite device and get ready for some tricks and treats.
Pokémon UNITE Halloween Festival Game Mode
Naturally, it isn't Halloween without costumes. Multiple Pokémon will be receiving new Holowear options, including Charizard, Wigglytuff, Lucario, Eldegoss, and Zeraora. Trainers won't be left out of the fun, though, as there will be plenty of costume options on sale, including outfits, hats, and masks. You can use these costumes to customize your trainer portrait, along with some new stickers and poses.
In the game proper, everything's turning pumpkin-shaped. While the precise details of the Halloween game mode haven't been outlined yet, judging from the trailer, you'll be able to launch pumpkin blasts at foes, transform them into pumpkins themselves, and even disguise yourself as other Pokémon.
Additionally, the roster will receive a new contender. From Generation VIII, it's Greedent, the Greedy Pokémon. Based on the trailer, it appears to be a ranged attacker, rapidly spitting seeds at enemies. Its abilities and classifications have not been revealed as of yet, however.
So make sure to log in on October 20th and enjoy some old fashioned Halloween hijinks.
For builds and other related content, check out our website's Pokémon UNITE section!