Pokémon Unite – Pikachu build, items, and moves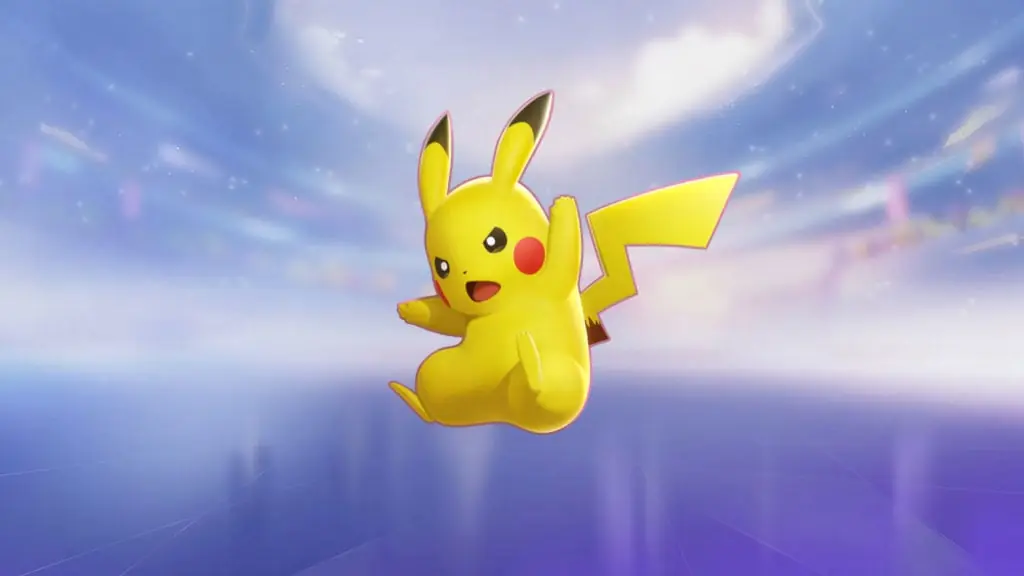 You ever think about how weird it is that two of the most iconic brand mascots in the world are mice? Mickey Mouse and Pikachu; it was probably just a coincidence, but what if it wasn't? What if mice are the key to branding superiority? Food for thought. Anyway, while you mull that little tidbit over, here's the best Pikachu build in Pokémon UNITE.
As an Attacker class, Pikachu is a force of all-out offense. What it lacks in staying power, it more than makes up for in both raw DPS and, thanks to its paralytic electrical attacks, holding enemies down. The best Pikachu build focuses on both its damage-dealing capabilities and its electrifying properties.
Best Pikachu Build in Pokémon UNITE
Battle Items: Eject Button
Held Items: Wise Glasses, Sp. Attack Specs, Shell Bell
Moves: Electro Ball, Thunderbolt
Items
For your items, you're gonna want the Wise Glasses, the Sp. Attack Specs, and the Shell Bell. The Wise Glasses and Sp. Attack Specs both boost Pikachu's Sp. Attack stat, flatly for the former and every time a goal is scored for the latter. These'll both give Pikachu's special attacks a little extra oomph. The Shell Bell's Sp. Attack-based health recovery gels well with this, as not only does it restore health with every special attack used, but the recovery is greater the higher Pikachu's Sp. Attack stat is.
As for the Battle Item, Eject Button is always a wise choice in the current meta. Some extra mobility will always come in handy, whether it's for chasing down enemies or retreating to safety.
Moves
For your moves, Pikachu starts with Thunder Shock and Electro Web, with whatever you don't pick at the start showing up at level 3. At level 4, swap out Thunder Shock with Electro Ball. This move deals strong ranged AoE damage, with anyone you hit suffering from slow for a few seconds.
At level 6, swap Electro Web for Thunderbolt, which calls down a big bolt of lightning that, while not quite as damaging as Electro Ball, stuns opponents entirely instead of just slowing them. These two moves, in concert, can completely rob your foes of their ability to move for a good few seconds, giving you time to really lay into them.
At level 9, you'll get Pikachu's Unite move, Thunderstorm, which repeatedly strikes foes in its radius while giving Pikachu a speed boost. It's great as either a finisher for weakened opponents, or as a utility move for retreats and relocations.
Eldegoss
Talonflame
Lucario
Absol
Wigglytuff