How to prepare for Childe and Diona in Genshin Impact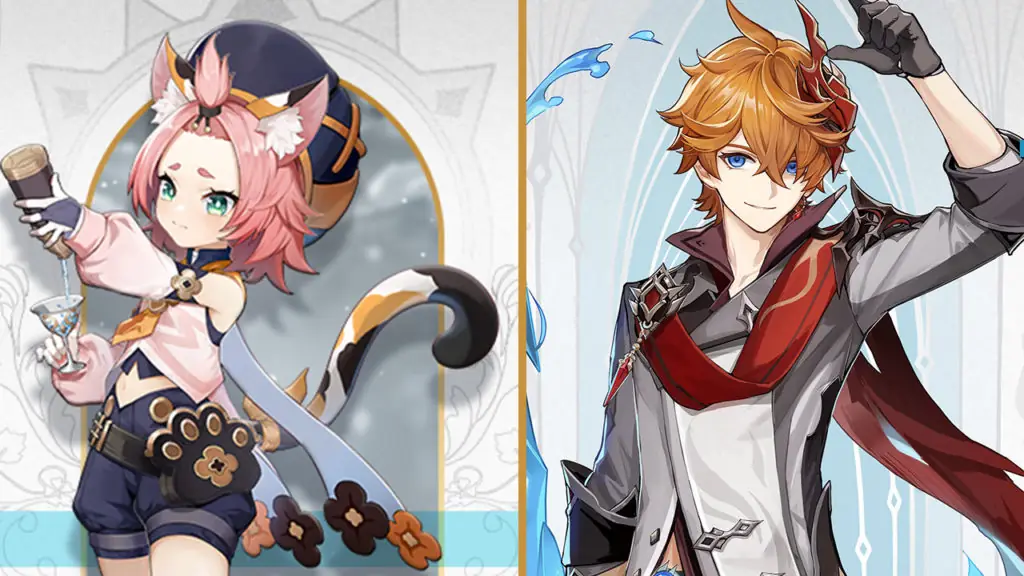 Childe and Diona are two of the upcoming characters in the first major content update for Genshin Impact. If you are looking to use some Wishes to unlock these two heroes, there are some things you can do to prepare. Each character requires specific talent level-up and ascension materials, so why not start collecting them early? Here's how to prepare for Childe and Diona in Genshin Impact.
See more: Best build for Childe in Genshin Impact
How to prepare for Childe and Diona in Genshin Impact
Here are the material requirements for both Childe and Diona:
Diona Materials for Level-up and Ascension
Teachings of Freedom
Shivada Jade Sliver
Hoarfrost Core
Childe Materials for Level-up and Ascension
Teachings of Freedom
Varunada Lazurite Sliver
The good news is that both classes require Teachings of Freedom as their talent level-up books. You can run the Forsaken Rift domain on Mondays and Thursdays to get the Freedom books.
You can find Calla Lilly in the Mondstadt region near water and Starconch in the Liyue region near water. Cleansing Hearts drop from the Oceanid boss, and Hoarfrost Cores drop from the Cryo Regisvine in Starfell Valley, Mondstadt. We recommend beginning to farm these now if you are looking to level up Childe and Diona.
Weapons for Childe and Diona
Both of these characters use bows as their weapons. It may not be the best news if you plan to roll both of them because you will need to work on leveling two weapons of the same class. We recommend going with the Skyward Harp, Stringless, or Rust on either Childe or Diona. All three are good options. Here are their stats:
| | | | |
| --- | --- | --- | --- |
| Weapon | Base Stat | Secondary Stat | Passive |
| Skyward Harp | ATK | CRIT Rate | Increase CRIT DMG by 20%. Hits have a 60% chance to inflict a small AoE attack, dealing 100% Physical ATK DMG. Can occur once every four seconds. |
| Stringless | ATK | Elemental Mastery | Increases Elemental Skill and Elemental Burst DMG by 24%. |
| Rust | ATK | ATK | Increases Normal Attack DMG by 40% but creases Aimed Shot DMG by 8%. |
At this time, we are not aware of whether or not any new weapons will come to the game in the 1.1 content update. For that reason, it may be wise to wait until the official launch to see if there are any better weapon options.
New Battle Pass
A new Battle Pass rolls out in Genshin Impact's 1.1 updates. It's not a bad investment considering the sheer amount of resources you can get out of leveling it. We don't have the exact details about the rewards in the new Battle Pass. If it's anything like the first pass, it may be a good way to refine the Battle Pass weapon rewards, and a great source of Mora, Primogems, and other useful resources.
For a look at what kind of resources you may need for other upcoming characters, check out our Genshin Impact Character Materials Cheatsheet.