How to farm Firm Arrowheads in Genshin Impact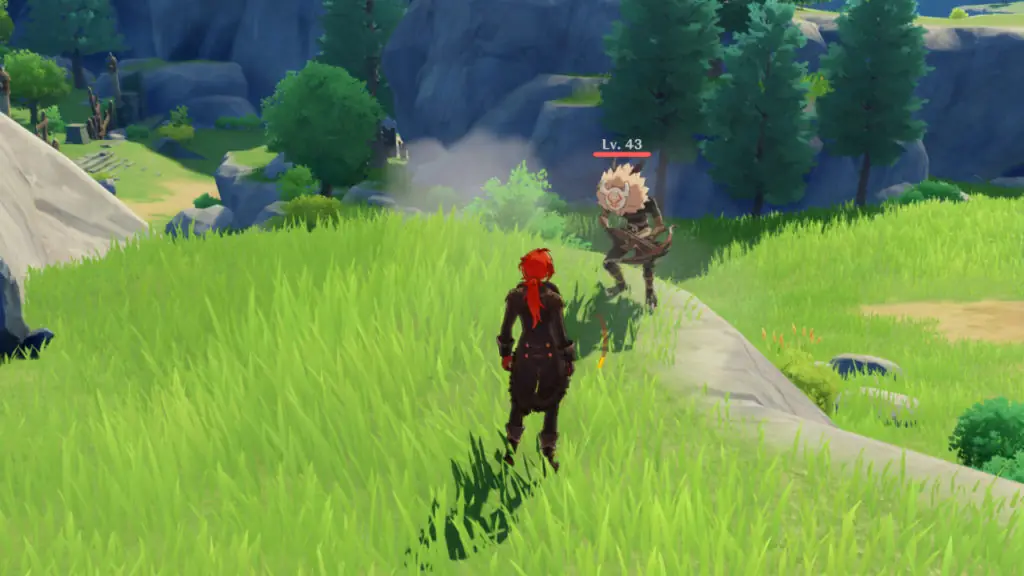 Firm Arrowheads are a talent level up material required for bow users. You'll want to farm a lot of these if you are trying to max out the talents of someone like Fischl. Finding this material can be a nuisance if you don't know where to look. We'll show you a few goods spots, though. Here's how to farm Firm Arrowheads in Genshin Impact.
How to farm Firm Arrowheads in Genshin Impact
Firm Arrowheads drop from ranged Hilichurl at Hilichurl Camps throughout Mondstadt and Liyue. Look for the mobs that use crossbows to attack, and they have a chance to drop Firm Arrowheads. You can find Hilichurl camps throughout the map, but we're going to go over a few of our personal favorites.
Unlike boss materials, you cannot track the locations of camps through the Adventurer's Handbook. Instead, refer to the images below for some example camp locations. Our list is by no means complete with every Hilichurl camp, but it's a good start and probably all you need for farming Firm Arrowheads.
Please note that you can also purchase Arrowheads directly from the Shop by navigating to the Paimon's Bargains Tab and going to Stardust Exchange. It requires five Masterless Stardust for every one Sharp Arrowhead, though this is subject to change if they rotate items out of the shop.
Wolvendom
There are three Hilichurl camps in Wolvendom. You can use the two different waypoints to teleport between the two areas. Farming this area should net you two to three Firm Arrowheads, but it can depend on your luck and drop rate.
Windrise
Head to Windrise Statue of the Seven waypoint, and hit the two nearby Hilichurl camps. You should get about two to three Firm Arrowheads here, as well.
Thousand Winds Temple
Next, head to Thousand Winds Temple waypoint and follow the path north. Along the right side of the road, you'll run into a Hilichurl camp. Collect your Firm Arrowhead, and you can also move a bit more north for a Small Lamp Grass spawn.
Stormbearer Point
Moving more north, head to Stormbearer Point for two more Hilichurl camps. At this point, you should already have 10-15 Firm Arrowheads. Now, on to the best area on the list.
Dadaupa Gorge
The Dadaupa Gorge area contains four camps in a close radius, which is great for the Firm Arrowhead farm. Head to all of the locations shown on the map below.
How to upgrade Firm Arrowheads
To upgrade to Sharp Arrowheads and Weathered Arrowheads, you can visit the crafting station in Mondstadt or Liyue Harbor. You will need three of the lower tier to upgrade to one of the higher tier, as is generally the case with materials.
Those are all the areas to farm and get Firm, Sharp, and Weathered Arrowheads in Genshin Impact for now. Feel free to add your own to the list, and hit them every day or two. The camps take a bit to respawn, hence the interval. Good luck!
Genshin Impact Level Up Materials