Black Ops Cold War: Zombies Satellite Easter Egg in Die Maschine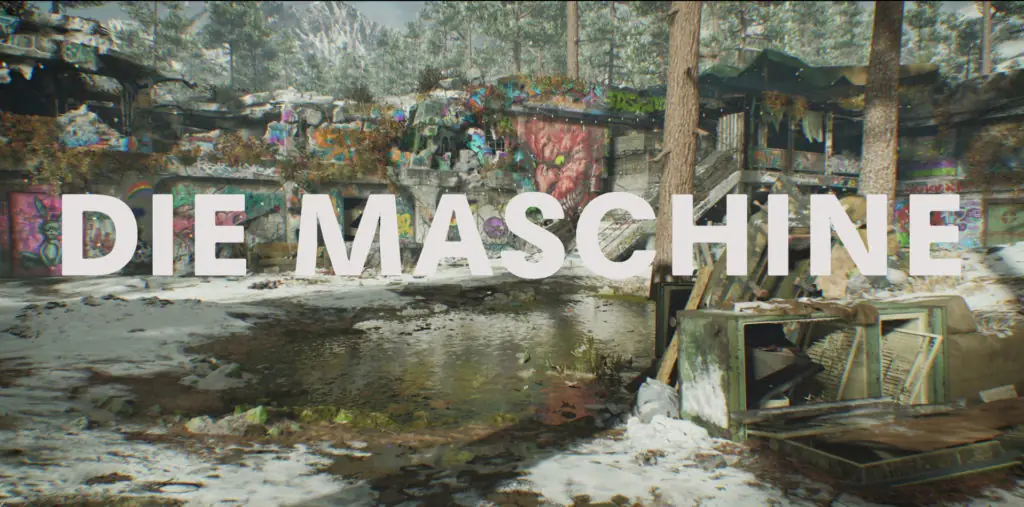 The Easter Eggs are pouring in for the first Zombies map in Black Ops Cold War. Die Maschine's latest discovered Easter Egg entails destroying some satellites off in the distance for an easy 1,500 Zombie Essence. Grab your favorite loadout, and make sure it has some long-range capabilities, and let's get ready to explore Die Maschine.
There are a few requirements for completing this Easter Egg, similar to the Ray Gun and Wonder Weapon upgrades. First, you need to turn on the power in Die Maschine and then assemble the Pack-A-Punch machine. Once you do that, you can proceed with this Easter Egg.
How to get 1,500 Zombie Essence from the Satellite Easter Egg (Die Maschine)
As we mentioned, you will need a long-range scope for this one because a few satellites are far off in the distance. You will also need to add the Dead Wire ammo modifier to your weapon, which can be done at the Pack-A-Punch machine for 2,000 Zombie Points. As you shoot each satellite, it will rotate in a direction. Your goal is to make each of the four satellites face the direction of Nacht der Untoten. You'll know a satellite is facing the right direction when you see a blue spark.
Black Ops Cold War Zombies – Satellite Locations on Die Maschine
There are four satellites on the Die Maschine map in the following locations:
Yard
Penthouse
Crash Site
Pond
Yard
The first satellite is right in the spawn area, known as the Yard. When you spawn in, look to your right. You can see the satellite just on the other side of the barbed wire fence to the right of the Nacht der Untoten.
Penthouse
Make your way to the top floor of the Nacht der Untoten, otherwise known as the Penthouse. Look east behind Crash Site, and you should see the second satellite dish.
Crash Site
Next, make your way up to the Penthouse and into the Crash Site. Stand on the crashed plane's wing, and look to the northwest. You should see the second satellite off in the distance.
Pond
Head over to the Pond through the tunnel from crash site. When you're in the Pond area, look west over the Quick Revive station. Scope in and you should see the third satellite off in the distance.
When you line up all four satellite dishes correctly, a blue voltage of electricity will go off from each area toward the Nacht der Untoten. A character named Valentina will then read off a number sequence, "Three, Four, Five, Eight, Three, Four, Eight, Two, Five."
Make your way to the Penthouse of Nacht der Untoten, once again. You will see a free 1,500 Zombie Essence spawn up there next to an activated radio. So, what does the code mean? It's actually used to decrypt a cipher inside of the Call of Duty Cold War Campaign
Black Ops Cold War Zombies Guides