Cold War Zombies: Mauer der Toten Disco Bunny Easter Egg Guide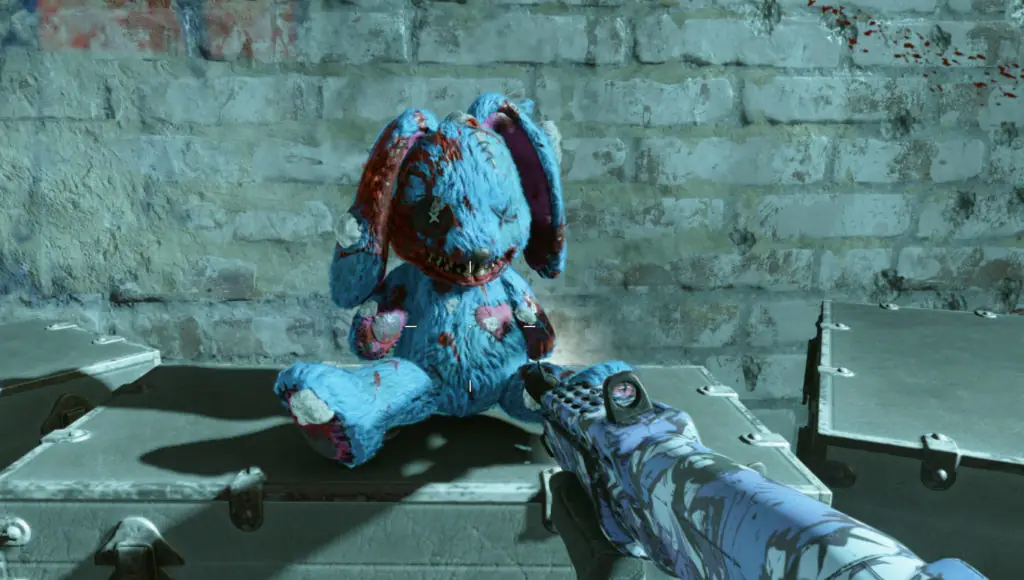 A brand new zombies map is available in Call of Duty Black Ops Cold War, and it brings us to the zombie-filled streets of Berlin, Germany. As always, there are some pieces of hidden content, often referred to as Easter Eggs, stashed away inside the map. Luckily, we've already figured out everything you need to know to unlock it. So, here's our Black Ops Cold War zombies guide on how to unlock the Disco Bunny Easter Egg in Mauer der Toten.
If you want to learn more about the new Mauer der Toten map, check out our guide on how to build and upgrade Klaus. Slaying zombies is always more fun with a robot AI by your side!
Mauer der Toten Disco Bunny Easter Egg Guide
To activate the Easter Egg on the Mauer der Toten zombies map in Black Ops Cold War, you will need to collect six bunny parts. Here are the locations of all six bunny parts:
Sewer Access next to the broken palette
Department Store to the right of the Wunderfizz
Grocery Store on a shelf next to the wall-buy
Bar in a booth next to the jug
Alley next to a stack of tires
Hotel Room 304 on a desk
Bunny Part #1 – Sewer Access
Bunny Part #2 – Department Store
Bunny Part #3 – Grocery Store
Bunny Part #4 – Bar
Bunny Part #5 – Alley
Bunny Part #6 – Hotel Room 304
Collect all six bunny parts, and you will transport to the Disco Bunny Club. To collect one, walk over close to it and press your interact button. It is one of the best Easter Eggs yet in Black Ops Cold War zombies. Some music will begin playing inside the club, and you'll notice a few zombies dancing around you. When the bass drops, the zombies will begin attacking you. The attack goes on for three rounds and gets more difficult with each passing round.
After defeating all three waves of zombies, you'll have the opportunity to open one of three doors. One room has good loot, while the other two do not. If you open the right door, you can open a Golden Loot Chest, possibly containing a perk and other powerful items. Keep in mind that the things you get behind each door are random, so we can't tell you exactly which door to pick!