Where to find Crystal Cores in Genshin Impact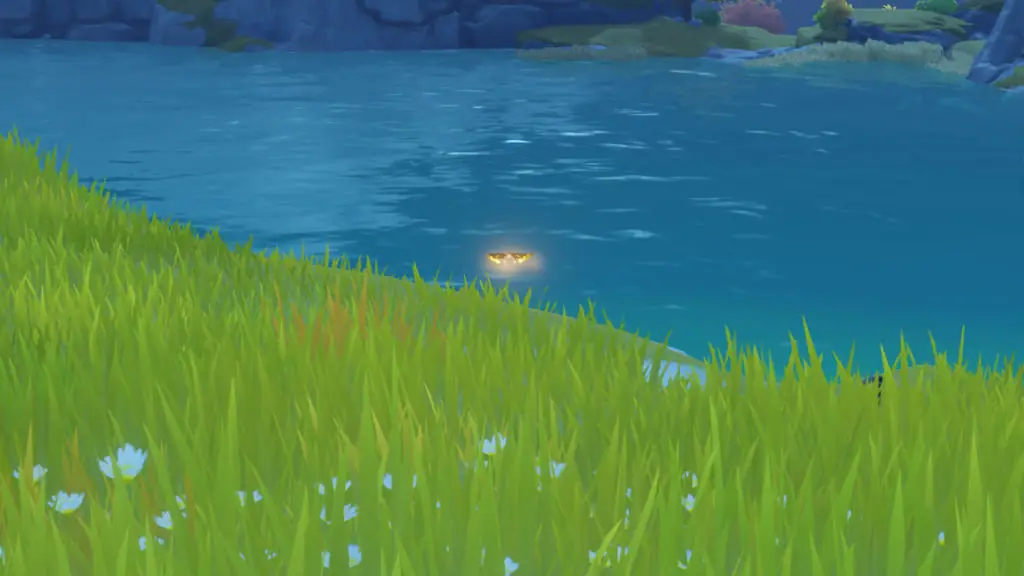 Crystal Cores are one of the living materials you can collect in Genshin Impact. The resource is required for a few crafting recipes, notably the Condensed Resin blueprint introduced to the game in the first major content update. Finding Crystal Cores is not exactly straightforward if you don't know where to look. There's a good chance you have a few in your inventory, but if you want to farm them, it's a good idea to create a farm route. Here's where to find Crystal Cores in Genshin Impact.
Crystal Cores are the core of a crystal butterfly. The item absorbs elemental energy that had escaped into the atmosphere. Catching the crystal butterfly can be difficult, as they fly away quickly.
Where to find Crystal Cores in Genshin Impact
Crystal Cores are found in the Liyue region of Teyvat, in a few specific areas, including Guyun Stone Forest, the canyons of Mt. Aozang, the western area of the Bishui Plains, Mt. Tianheng, and Ciujue Slope. You can find a map below for each region, along with a recommended Crystal Core farm route.
Guyun Stone Forest
The easiest spot to find Crystal Cores is at the Guyun Stone Forest. Teleport to the Waypoint for the Domain of Guyun, and you will see about six crystal butterflies nearby. Collect as many as you can, but be warned, because they fly away quickly.
Mt. Aozang and Bishui Plains
Another excellent spot to farm Crystal Cores is in the canyons beneath Mt. Aozang. Start on the top left peninsula and work your way inward. You can find around ten to twelve butterflies and Crystal Cores here. Once you're done at Mr. Aozang, teleport to the waypoint north of it in the Bishiu Plain. There are another four Crystal Cores in that area.
Mt. Tianheng
Next, you can make your way west of Liyue Harbor to Mt. Tianheng. Teleport to the Mt. Tianheng waypoint, and glide down to the area northwest of it. You can find five to six Crystal Cores there. Next, teleport to Lisha, which is west of the Mt. Tianheng waypoint. There's another five to six crystal cores near the inlet of the river.
Ciujue Slope and Jueyun Karst
Finally, make your way to the area between Ciujue Slope and Jueyun Karst. East of the Taishan Mansion, there are three to four Crystal Cores between the mountains. Head northeast from there to pick up another one, and up north for one more to the west of the Minlin waypoint.
Those are all the best areas to farm for Crystal Core. I hope this guide helps you out! For more farm guides, check out our posts below.
Genshin Impact Level Up Materials
Frequently Asked Questions
Can You Buy Crystal Cores in Genshin Impact?
No. As of writing, there are no shops that sell Crystal Core.
Where do Crystalflies Spawn in Genshin Impact?
Crystalflies have a rather large spawn area, so check big sections of the map to find them. You can check at the Statue of the Seven in Windrise (Mondstadt). If you check specifically at nighttime using a character like Venti, it will be easier to find and farm them. If you check at the Domain of Guyun in Guyun Stone Forest (Liyue), they are a regular spawn outside the domain, again, at nighttime. In Inazuma, check the Seirai Islands, more specifically the ones surrounding Amakumo Peak.
It's important to note that Crystalflies will not spawn when it is raining, so, because it never rains in Dragonspine (Mondstadt), they will always spawn there, as well.
How do you Catch the Crystal Butterfly in Genshin Impact?
To catch Crystalflies, approach them carefully and press Square on PlayStation, or F on PC. If you bring a character like Sayu, her Yoohoo Art: Silencer's Secret ability allows her not to startle Crystalflies, making catching them a lot easier.