How to farm Whopperflower Nectar in Genshin Impact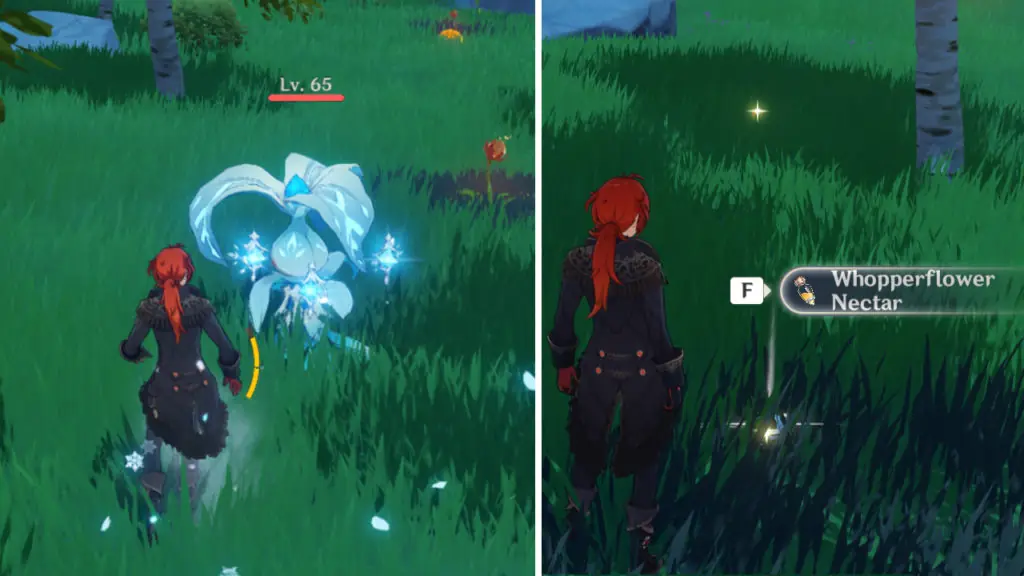 Whopperflower Nectar, Shimmering Nectar, and Energy Nectar are three materials you will need for leveling specific characters and weapons in Genshin Impact. You need these materials specifically for Mona, Keqing, and Sucrose. For weapons, you will need some of this Nectar to ascend items like The Bell. We put together some maps of all known spawn locations for farming these and will walk you through what you need to do. Here's how to farm Whopperflower Nectar in Genshin Impact.
Unlike other character level up materials, Whopperflower Nectar spawn points are in the Adventurer's Handbook. It's an easy way to find some spawn points on your own without having to look up specific maps and areas to farm. Either way, it can be useful to know the full list of where to farm the Nectar. That's why we put together this guide. Read below for more information and maps containing Whopperflower spawn points.
How to farm Whopperflower Nectar in Genshin Impact
Whopperflower Nectar drops from mobs known as Whopperflowers. These mobs come in various elements at the moment, including Cryo, Pyro, and Dendro. Luckily, this is one of the materials you can lookup in your Adventurer's Handbook. Open the bosses tab, and look for Cryo Whopperflower in the Mondstadt region and Pyro Whopperflower in the Liyue region. Click on navigate on the bottom right, and it will show you the location of them.
To make it easy for you, we have a map of the most known locations for Whopperflowers. These generally respawn every day or two, depending on when you kill them, so keep a note of that. You can farm each area multiple times per week if you are looking to maximize your materials.
Whopperflower Spawn Points in Mondstadt
Whopperflower Spawn Points in Liyue
These maps do not contain every Whopperflower spawn point, but is a good starting point. Add the pins to your map and then add your own as you find them. Farm the routes every two days to maximize your efficiency and stock up on the materials.
Genshin Impact Level Up Materials