Final Fantasy 16 Best Vambraces and How to Find Them
The mystery of best vambraces in FInal Fantasy 16 is resolved!
When on the lookout for great defense items in Final Fantasy 16 your best bet is to equip your Clive with a powerful belt and a vambrace. We've already written about how you can find two powerful belts – Mythril Belt and Demontamer's Sash but now we decided to focus on vambraces.
There are more than a dozen vambraces in FF16 that bring powerful bonuses to Clive and since there aren't any magical properties in these items the best ones are the ones that bring the highest raw bonuses. Hop on to check out our list of best vambraces in Final Fantasy 16 and where to find them.
Related: How to get Braveheart Weapon in Final Fantasy 16
Top Vambraces in Final Fantasy 16
You know those moments when you die in a boss battle with the big guy one hit away from dying? Who am I kidding, all of us know that awful feeling after which we question our decisions and whether there was something that we could have done to survive it and have our protagonist still standing with 1 HP.
Well, one of the things that can prevent you from going down easily and give you that slight edge when in clutch situations is decent armor and a big HP pool. And that's exactly what a strong pair of vambraces give you. However, you should be aware that strong armor isn't easy to come by.
Here is the list of the top 5 vambraces in Final Fantasy 16 that will protect your precious health pool when your blocks and dodges fail.
5. Mythril Wristlets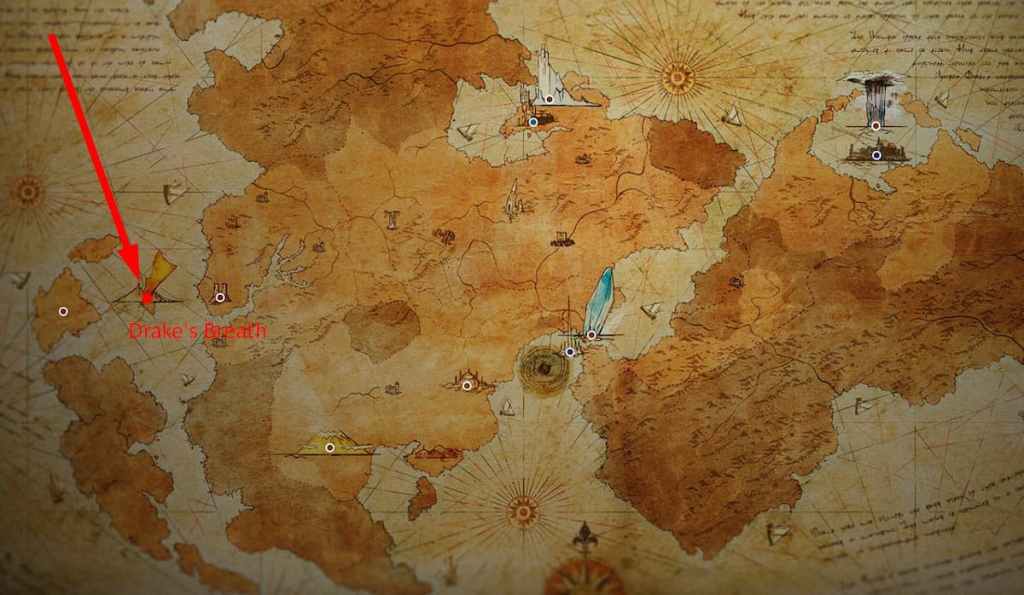 With 60 Defense and a 20 HP bonus, these vambraces are a great asset for you to have. You can find it in a chest in Drake's Breath, during Chapter 36, Fire and Ice. It will be in the same area where you fight Red Mousse.
4. Drakeslayer's Bracelets
Drakeslayer's Bracelets have 74 Defense and add 23 to HP. This solid piece of equipment can be acquired during Chapter 35, Here Be Monsters quest. You will get the design for these bracelets when you complete the sidequest called Blacksmith's Blues after which you will be able to craft them yourself with the following materials:
1x Dragon Talon
20x Briar Clam Shell
1x Scarletite
1x Gelatinous Mass
3. Sun Bracelets
Sun Bracelets are unique vambraces in the sense that they can be upgraded and have even better stats with time. When wearing the basic version of bracelets you will have an 86 Defense bonus and a 26 HP bonus. You can purchase Sun Bracelets from Charon's Toll and Goetz's Toll.
When you reinforce the Sun Bracelets for the first time you will get them at 89 Defense and 28 HP bonus. This will cost you:
1x Behemoth Shackle
250x Bloody Hide
250x Magicked Ash
248x Sharp Fang
After you decide to reinforce Sun Bracelets for the second time you will have 92 Defense and 30 HP boost. To get it you will need:
1x Sun Bracelets (an additional pair)
1x Meteorite
256x Bloody Hide
40x Desert Rose
2. The Founder's Grasp
The Founder's Grasp gives you a 94 Defense bonus and 50 HP. Because of its HP boost, it makes it one of the strongest defense buffs for your character in the entire game and it's been argued by many that it is actually the best vambrace.
You can get the Founder's Grasp from a side quest Where There's a Will that is available after you complete Chapter 67, Back to Their Origin main quest.
1. The Sons of Ouroboros
The Sons of Ouroboros is bringing in the biggest Defense buff of 97 and an HP buff of 32. Since the Founder's Grasp has a 50HP increase many like to say that that one is actually the best vambrace but we've decided to go for this one as number 1.
You can get the Sons of Ouroboros by completing the side quest called Blacksmith's Blues III after which you will get the Design Draft as a reward. Then you need to craft it with the following ingredients and materials:
1x Orichalcum
1x Stained Loincloth
1x Morbol Flower
---
We hope you'll find your ideal vambraces without too much trouble! Read more about Final Fantasy 16 in our articles How to Unlock Shiva in Final Fantasy 16 and How to Get Frozen Tears in Final Fantasy 16. Follow us on Facebook to get more amazing news about trending games.
About the author