Final Fantasy 16 Best Belts and How to Find Them
"Your search for the perfect waistwear is over. Or has it just begun?"
You wouldn't think that a measly belt could make the difference stats wise. However, Final Fantasy 16 makes sure you always know what's around Clive's waist. Belts (along with Vambraces and Swords) are the only things that you can actively change about your MC's stat-sheet throughout your journey across Valesthia. Your stats will increase as your level does, but to make sure Clive is more than ready for whatever awaits him, making sure you have the best gear around is a priority. So let's embark on a journey of our own and take a look at Final Fantasy 16 best Belts and how to find them.
Final Fantasy 16 Best Belts and How to Find Them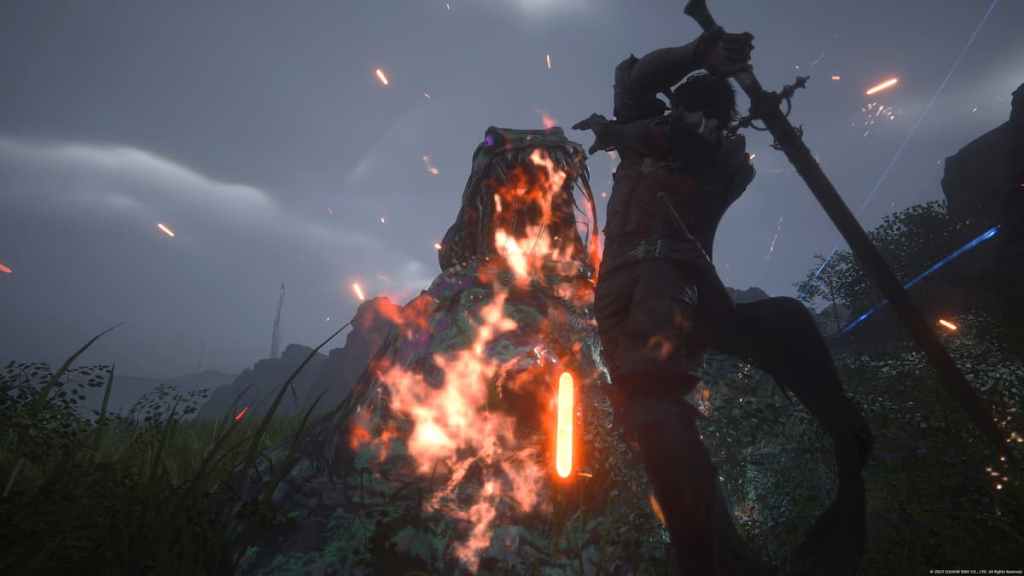 There are 15 total Belts in Final Fantasy 16 minus the ones during the prologue and first mission. We will be taking a look at the 5 best Belts in Final Fantasy 16. These aren't just going to be the 5 with the best stats in the game mind you. As many who have played FF16 are aware, the majority of it follows a fairly linear path. One where the finding/crafting of new items can be a main objective in and of itself.
Related: Final Fantasy 16 Best Vambraces and How to Find Them
Because of this, we will be taking a look at 5 belts that may or may not be found through side endeavors. The main thing we'll be looking at is that when compared to the other items you'll naturally find over the course of the game, these belts will give you just the slightest bit more of an advantage in a fight. Something that as you get further into the game, will be much more useful. We'll be going over what their stats are, and just exactly how you can acquire them.
Top 5 Best Belts and How To Find Them Final Fantasy 16
| Belt Name | HP/DEF |
| --- | --- |
| Demontamer's Sash | 14/48 |
| Mythril Belt | 20/64 |
| Drakeslayer's Belt | 23/74 |
| Regal Sash | 25/84 |
| Ouroboros | 32/95 |
Our list will go in order of when you can obtain the belt, and the first one you'll be able to find is the Demontamer's Sash. Able to be found shortly after acquiring the spiffy looking armor of his father, Clive has all the reason to swap out his late dad's belt for this one. While it isn't much of a difference, the Metin Cross belt comes equipped with a 12/45 stat of HP and Defense respectively. Outscoring it in both categories, the Demontamer's Sash can be found in a chest in Northern Sanbreque.
Next up on our list will be found a decent amount passed our last belt. The Mythril Belt is one that can be missed if players don't know where to find it. Located in a chest northeast of the Velkroy Desert, this illusive item comes with a stat-line of 20 HP, and 64 DEF. Putting you in a good spot if you're planning on doing some side-questing before fighting Titan.
Drakeslayer's Belt
Our first belt that won't require you to go poking around the map for a chest, the Drakeslayer's Belt requires a different approach. You'll need to go ahead and obtain the Design Draft for the belt before you're able to craft if. And in order to get the Design Draft, you have to complete the "Blacksmith's Blues" sidequest. Once done, it'll cost 1 Dragon Talon, 20 Briar Clam Shell, 1 Scarletite, and 1 Electrum in order to craft it. A price that is worth paying for, as it has 23 HP and 74 DEF, putting to shame every early-game and a lot of mid-game level belts.
Regal Sash
Now back to our regularly scheduled program of checking chests, the Regal Sash is next up. Found in a white chest south of The Krozjit Echoes in Dhalmekia, this won't just have your average monster scattered around it. This chest, will have a Coeurl protecting it, a fearsome creature you've faced before at this point, you'll want to dispatch it as quick as possible. And if you're just wanting to grab a few extra items here and there on your way to completing the main story, having a belt with 25 HP and 84 DEF will be enough to get you to the last and best belt in the game.
Ouroboros
The rarest belt in the entire game, Ouroboros is a name that many Final Fantasy fans will recognize almost immediately. The belt possess the best stats for any belt in the game, with 32 HP and 95 DEF. In order to add this beauty to your collection, there's going to be a few things you'll have to take care of first. For starters, you'll need to complete the sidequest "Blacksmith's Blues III" in order to obtain the Design Draft. Next, you'll need to craft the belt, using 1 Orichalcum, 1 Comet Feather, and 1 Stone Tounge. I hope you've been checking the Hunt Board, since all of these materials are found by completing certain hunts. Only the most dangerous beasts will drop the materials necessary for crafting the best belt in the game.
---
That about wraps it up for Final Fantasy 16 best belts and how to find them. Follow our Facebook page for more gaming news, and be sure to check out our other Final Fantasy 16 guides and articles, right here on Gamer Journalist.
About the author