Best Characters in Genshin Impact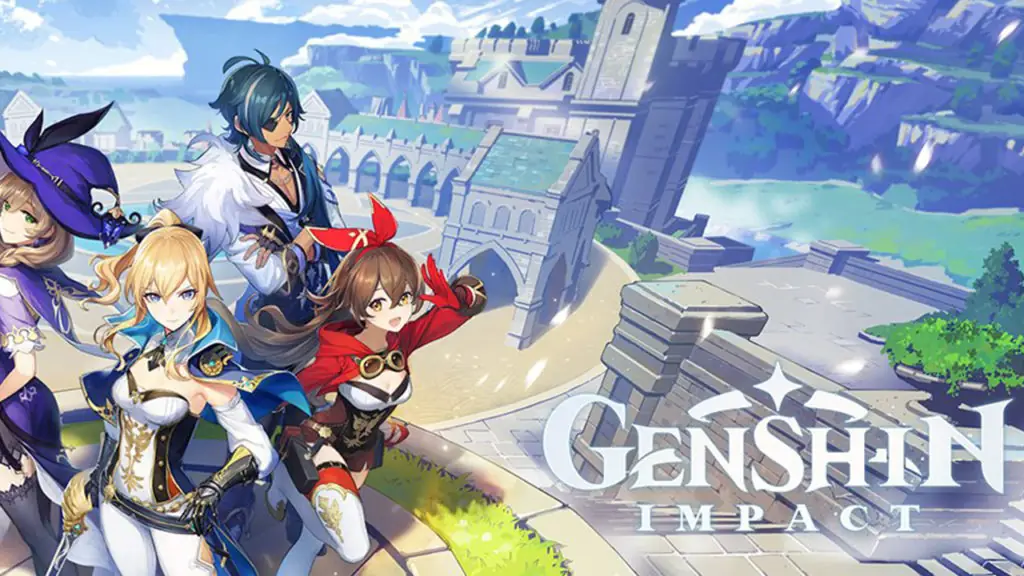 Genshin Impact is a new free-to-play open-world action RPG from miHoYo. It has gacha game elements where players roll for their characters. Some characters are better than others, but you can still use anyone you want and play the game however you wish. Genshin Impact will be tweaking characters frequently, so our list is subject to change. Here's our opinion on the best characters in Genshin Impact.
In this guide, we focus on S tier characters. These are the ones players will seek out to have on their team. They make combat a lot easier and make great additions to any composition. We'll break out each of the characters in more detail down below, explaining their team roles, abilities, weapons, and visions.
Best Characters in Genshin Impact
The best characters in Genshin Impact at the moment are:
Fischl
Jean
Keqing
Klee
Mona
Qiqi
Venti
Diluc
Fischl
Role: Carry
Weapon: Bow
Vision: Electro
Fischl boasts one of the highest DPS in the game, making her an excellent carry for any team. Fischl's elemental skill, Nightrider, summons Oz, which does electro damage in the target location and attacks nearby enemies. The attack speed is quick and deals moderate damage with each hit over ten seconds. Damage scales very well with Lightning Smite. Fischl's other ability is Midnight Phantasmagoria, which turns Fischl into Oz and does burst damage to any enemies she encounters. It also refreshes Oz's duration, allowing you to get some extra time on Nightrider. Fischl can carry any team and is a great character to try and roll.
Jean
Role: Support
Weapon: Sword
Vision: Anemo
Jean is an excellent healer in Genshin Impact and an all-around solid support character. Jean's elemental skill is Gale Blade, which pulls in nearby enemies, dealing damage and knocking them back. This support ability comes in use when you need to crowd control some mobs. Jean's elemental burst, Dandelion Field, heals the entire party and knocks back nearby enemies, dealing Anemo damage in the process. Dandelion Field also stays out in the battle when you switch characters, continuing the healing and damage.
Keqing
Role: Carry
Weapon: Sword
Vision: Electro
Keqing uses the power of lightning to deal tremendous damage, making her one of the best carries in the game. Her first elemental skill is Stellar Restoration, boasting great damage on a low cooldown. The ability launches out a lightning projectile that hits in a conal area in front of her. Keqing's elemental burst ability if Skyward Sword. This ability causes Keqing to become invulnerable and hit all enemies around her with electric strikes, and is one of the highest damage moves in the game. For these reasons, we think Keqing is one of the best carries in the game.
Klee
Role: Carry
Weapon: Catalyst
Vision: Pyro
Klee outputs some massive damage thanks to her fire abilities. She is somewhat of an explosives expert, and her powers make her a great carry. Klee's elemental skill is Jumpy Dumpty, which throws a bomb that explodes either on impact or after it bounces three times. On explosion, it deals AoE fire damage and spawns more mines that blow up as enemies. Klee's elemental burst ability is Sparks and Splash. This ability is the real damage dealer, and it auto-attacks nearby enemies, making it easy to use. Overall, Klee is a fantastic carry to have on your team.
Mona
Role: Support
Weapon: Catalyst
Vision: Hydro
Mona is primarily a support and burst character who makes a great addition to any team lineup. Her elemental skill is Mirror Reflection of Doom, which pulls aggro from nearby enemies and deals AoE damage. After the ability ends, an explosion deals more damage to nearby enemies. Utilizing this ability to taunt enemies and deal damage can prove effective in most situations. Mona's elemental skill is Stellaris Phantasm, which debuffs nearby enemies and stuns them. When the affected enemies take damage, they take hydro damage and become vulnerable for a short time. We find the ability useful in both group battles and single target DPS.
Qiqi
Role: Support
Weapon: Sword
Vision: Cryo
Qiqi is hands down one of the best support characters in Genshin Impact. She has a powerful healing ability and a good debuff ability to help your team survive the most challenging encounters. Qiqi's elemental skill is Adeptus Art: Herald of Frost. This ability regenerates the health of your party members and heals the active character. The highest her ATK, the better the healing, meaning it scales quite well. Qiqi's elemental burst is Adeptus Art: Preserver of Fortune. The move damages enemies in a radius around her with cryo and puts a debuff on them. Any of your characters that hit the debuffed target regenerate health.
Venti
Role: Support
Weapon: Bow
Vision: Anemo
Venti is one of the most sought after characters in Genshin Impact, and for a good reason. His elemental burst ability is Wind's Grand Ode, which launches an arrow that sucks in nearby enemies and disables them while dealing damage. Utilize this move to pull enemies in and deal massive AoE damage for maximum efficiency. Venti's elemental skill is Skyward Sonnet and is good for disabling enemies. Venti's crowd control abilities and utility make him an essential member of any team composition.
Diluc
Role: Carry
Weapon: Claymore
Vision: Fire
Diluc is one of the strongest DPS carry units in the game right now. The ability to weave in auto-attacks between Searing Onslaught gives him some nice additional DPS. Overall, he's an excellent unit to build a support team around, and a great choice for activating elemental effects. His ultimate ability Dawn does massive AoE fire damage, and ignites his sword, adding some bonus pyro damage to all attacks.