What is the City Reputation system in Genshin Impact?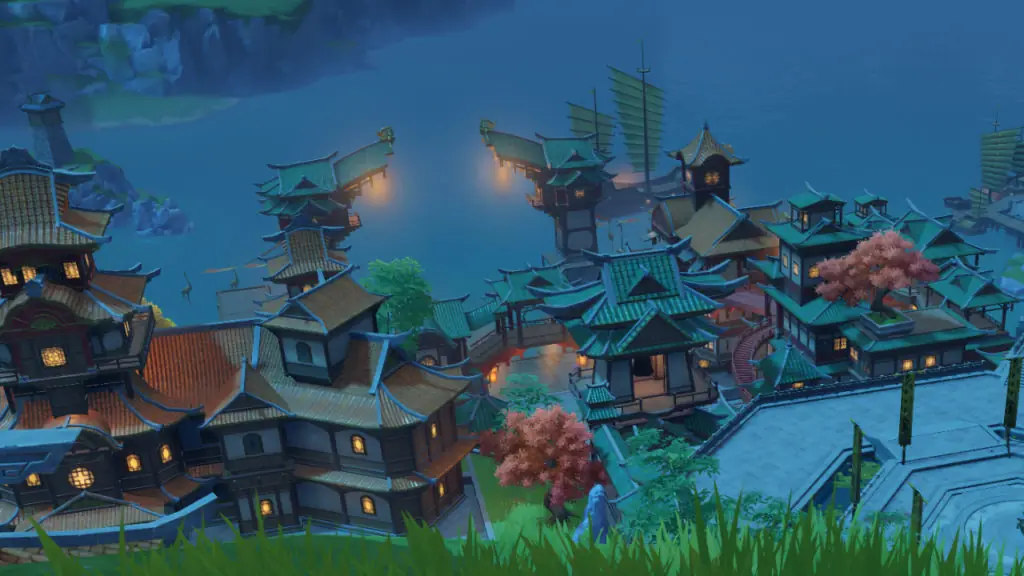 The upcoming patch for Genshin Impact includes tons of new content, including a brand new progression system known as City Reputation. In the latest update, players can gain a reputation with each of the major regions: Mondstadt and Liyue. City Reputation allows you to accept new quests and unlock new Reputation Rewards. Because it's a brand new feature, lots of players wonder what the City Reputation system is in Genshin Impact and what rewards they can get from it. Here's everything you need to know about the new system, how to increase your reputation, and the rewards.
What is the City Reputation system in Genshin Impact?
The City Reputation system is a new progression system that allows players to complete rewards from NPCs to unlock Reputation Rewards. There are a few pre-requirements before you can unlock City Reputation:
Reach Adventure Rank 25.
Complete the Archon quest, "The Outlander Who Caught the Wind."
Complete the Archon quest, "Farewell, Archaic Lord."
How to increase City Reputation in Genshin Impact
There are four ways to increase your City Reputation with Mondstadt and Liyue in Genshin Impact.
Region Quests
World Exploration
Bounties
Requests
Region quests are specific quests located in each region of Teyvat, which you can complete to gain City Reputation. These are generally separate from story quests and world quests.
World Exploration includes traveling around the region and opening chests, finding Anemoculus and Geoculus, and unlocking waypoints. There are a few other things you can do that involve roaming around each region.
Bounties entail hunting down targets in Liyue and Mondtsadt. These are weekly tasks that refresh every Monday. There are three in total each week.
NPCs give Requests in Liyue Harbor and Mondstadt, which you can accept and complete to increase your City Reputation. Similar to bounties, Requests refresh every Monday. There are a total of three Requests per week across the cities.
City Reputation Rewards in Genshin Impact
There are many new City Reputation rewards, including gadgets, quality of life items, reputation perks, and cosmetics. Here's a full list of all the City Reputation Rewards in Genshin Impact:
Blueprints

Resonance Stones
Wind Catcher
Condensed Resin
NRE
Adepti Seeker's Stove
Portable Waypoint
Treasure Compass

Mining Outcrop Search
Merchant Discounts
Namecards
Recipes
Wind Gliders
Resonance Stones
Resonance Stones are a way to find any nearby Anemoculus or Geoculus quickly. These require Reputation Level 2 in each city to obtain the relevant Oculi. When using the stone, a blue area appears on the map where you can find the Oculi.
Wind Catcher
Wind Catchers require Reputation level 3 to unlock. Up to five Anemograna are automatically stored inside the Wind Catcher. Using them generates a wind current at the location, which you can use to boost yourself in the air. The gadget has a 100-second cooldown and cannot be used in combat.
Condensed Resin
Condensed Resin requires Reputation Level 3 in Liyue. Players can make this at any crafting bench. As the name implies, it is an improved resin form that yields twice the rewards from Ley Lines, Bosses, and Domains.
NRE (Menu 30)
NRE is an advanced menu that you unlock at Reputation Level 5 in Mondstadt. It allows you to consume food at the click of a button without having to open your inventory. The gadget can hold one HP restoration food and one revival food. It displays on the bottom right of your screen and is assigned to a hotkey.
Adepti Seeker's Stove
The Adepti Seeker's Stove requires City Reputation Level 5 to unlock. It creates a portable stove in front of you, which you can use to cook any recipe. The gadget disappears if you enter combat and has a 300-second cooldown.
Portable Waypoint
Similar to the Seeker's Stove, the Portable Waypoint creates a temporary Waypoint at your location. You can freely travel to this area for seven days. It requires City Reputation Level 6 in Mondstadt to unlock. After using the item, you can see the waypoint on your map. You can place a new one every 60 seconds, but only one can be active at any time and lasts for seven days.
Treasure Compass
The Treasure Compass allows you to see any nearby treasure in a short radius. It brings up a marker you can follow to lead you to the treasure. You can unlock the Anemo and Geo Treasure Compasses at Reputation Level 6 in the corresponding city. The gadget has a 30-second cooldown, or 5-seconds if no chests are nearby.
Mining Outcrop Search
At Reputation Level 2 for the corresponding cities, you can unlock the Mining Outcrop Search. After unlocking it, you can speak to the city's blacksmith to uncover all Ore Deposit areas on the map. You can then obtain Crystal Chunks and Magical Crystal Chunks from the locations.
Merchant Discounts
At Reputation Level 4, players unlock some Merchant Discounts from the Good Hunter and Mondstadt General Goods (Mondstadt) and Wanmin Restaurant and Second Life (Liyue Harbor).
Namecards
Players can unlock various new namecards for earning a certain Reputation Level, including:
Hero's Fame (Mondstadt Reputation Level 4)
Mondstadt – Blessing (Mondstadt Reputation Level 7)
A Thousand Ships (Liyue Reputation Level 4)
Liyue – In the Clouds (Liyue Reputation Level 7)
New Recipes
A bunch of new recipes becomes available at certain Reputation levels, including:
Northern Apple Stew (Mondstadt Reputation Level 1)
Adventurer's Breakfast Sandwich (Mondstadt Reputation Level 4)
Moon Pie (Mondstadt Reputation Level 7)
Golden Shrimp Balls (Liyue Reputation Level 1)
Lotus Flower Crisp (Liyue Reputation Level 4)
Tianshu Meat (Liyue Reputation Level 7)
Wind Gliders
At Reputation Level 8 in Liyue, players unlock the Wings of Golden Flight custom Glider skin. Reputation Level 8 in Mondstadt unlocks the Wings of Azure Wind.