Genshin Impact – Everything to Know About Arataki & Kuki
Must. Get. Arataki.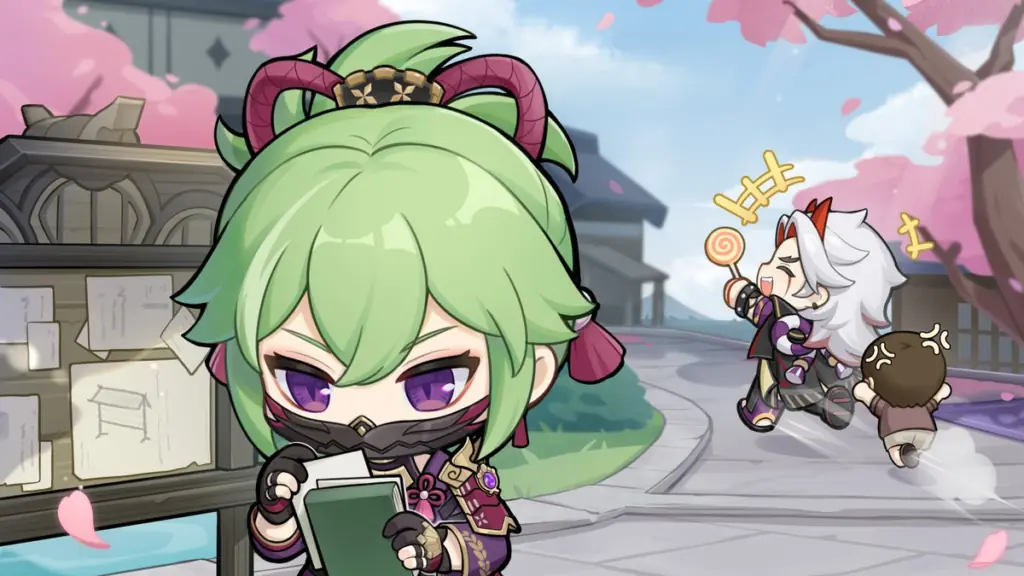 Make way for two new characters on Genshin Impact! They're the duo you love to hate, but mostly love, and they are Arataki and Kuki. More information has been released thanks to Genshin finally releasing their Oni Banner. Both characters have their own quirks and abilities you can use to make your team intimidating. These gangsters were introduced after the release of Yelan and they're causing quite a commotion. Here's everything you need to know about Arataki and Kuki from Genshin Impact!
Leader of the Arataki Gang
Arataki is the newest Geo character focusing on Earth elements to get the job done. He's the current leader of the Arataki Gang from Inazuma and is a descendant of the crimson Oni, hence the banner name. He's considered a five-star character and can only be unlocked through the wish, gacha system. He uses a Claymore weapon to bash enemies and hurls Ushi, an Akaushi bull, dealing Geo damage to enemies he hits. He's not the brightest gang leader but has the personality to back it up. Apparently, he's great with children according to Yae Miko, so, that explains why he's such an entertaining character.
Deputy Officer of the Arataki Gang
Kuki Shinobu is the deputy officer of the Arataki Gang, second in command under Arataki. She differs in personality, and honestly, she comes off as more of a leader than Artaki due to his playful nature. She helps get the gang out of trouble when they need it the most. Characters in Genshin even have said she's over qualified to be part of the gang due to her skills. Yanfei even thought she was going to be a lawyer in the future; since Kuki came to Liyue as an exchange student studying law. She's an electro character and is best used as a DPS and support role.
When the Oni banner drops sometime on June 21, 2022, you will be able to pull for Arataki and Kuki in the banner. It will be harder to pull for Arataki due to him being a five-star character, so hopefully, you can still get Kuki being a four-star. As more information comes our way we will be teaching you how to build both characters and how to use them in battle.
Related: Genshin Impact – How to Beat Almighty Arataki Festival Event