Top 10 Best Genshin Impact PFP
Profile pics you need to add to your Discord page!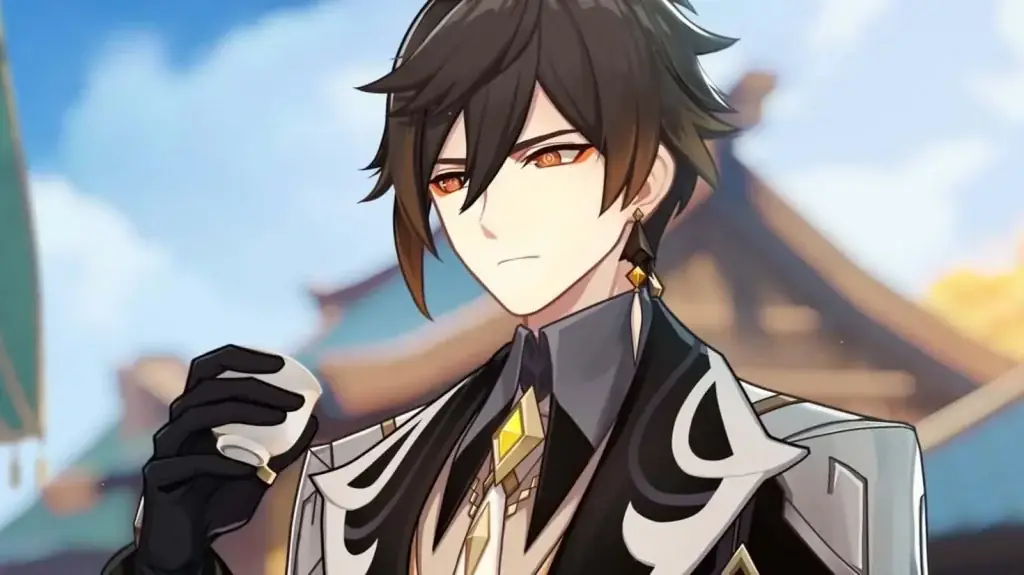 Genshin Impact has plenty of loyal fans creating art, displaying their favorite characters, and voicing their opinions over who the best-of-the-best is. Whether you're team Zhongli or team Tartaglia we can almost guarantee that you have their profile picture displayed proudly on your Discord. It comes to no surprise that Genshin fans have created threads displaying their PFP's and asking for opinions. That's why we're here to count down the top 10 best Genshin Impact PFP.
Top 10 Genshin Impact PFP
What is a PFP? PFP is a profile picture that you can proudly display on social media. Whether you want to use it for Discord or use it for HoyoLab forums they're a great way to express who your favorites are or the mood you're in. Lots of these pictures were either altered or created by their respected artists. Ready for the reveal? Let's check out the top 10 best Genshin Impact PFP.
1. Hu Tao
Ready for your close up, Hu Tao? We found this cute PFP of Hu Tao's face in perfect selfie format. Her head is the only image used and her body has been completely altered to depict a human girl. She's throwing up a popular peace sign for the camera. We loved this image because it's cute, fun, and depicts our favorite Pyro character.
2. Welcome to McDonald's
Welcome to McDonald's traveler, may we take your order? We found a few images with a fun twist making characters in Genshin Impact fast food workers. Imagine your favorites just casually working at McDonald's with all the strength they hold. It would be pretty hilarious if Zhongli just was at the register because he needs to work now to make mora. Zhongli, we'll take a big mac and try not to mess up the order. Thanks.
3. Boba Besties
Boba is life. Boba creates friendships. Boba rekindles friendships. We picked this image because it shows two besties just sharing some Boba. Arataki Itto and Kamisato Ayato are a popular duo that are said to overthrown the top duo Kaeya and Diluc. We love these characters together and we're hoping we see more interactions between them. One can only dream.
4. Rosaria
Just a lovely picture of Rosaria. This is for Rosaria mains out there. If you want to flaunt your love and appreciation for Rosaria this is the PFP for you. Rosaria is a cryo character from the city of Mondstadt and you meet her very early on in the game. She works as a nun and is extremely close to Jean and Barbara. Rosaria is a four star ranked character but she's a five star in our hearts.
5. Diona
Our favorite little cat person! Diona is a mischievous bartender who takes pleasure seeing patrons puke from concoctions she mixes up. Unfortunately, her talents are so impressive, that she can be make disgusting drinks into delicious ones, which made her popular. She dislikes people who drink and hates it when people drink themselves until they pass out. Stems from her relationship with her dad. If you enjoy Diona and you main her try using this PFP. The water coloring is beautiful, cartoonish, and easily depicts Diona personality.
6. Kazuha
Kazuha, our favorite anemo character. He's a samurai that has garnered quite a popular following for his aesthetics. He's an easy going guy that wanders through life without a care in the world. When you watch him drink for the first time it's absolutely hilarious how he just falls asleep. He even drinks as if he's walking on air. If you want those vibes add Kazuha to your list of PFP's you need to have.
7. Razor
Who is a cute little Razor? Yes, you are. You're a cute little Razor. Razor was raised with literal wolves so it makes sense to give him a cuddly, begging looking face. Look at those eyes. Don't you just want to squeeze him in a tight hug? Or pat him on the head for being a good boy? The minute we saw this PFP we knew we had to include him on the list.
8. Head slam, Childe!
Childe, you are a bad, bad boy. You've hurt so many people and you're a literal villain. It's about time you got what you deserved. A face full of cake. Who is slamming him down into the cake? It's you of course, traveler, or should we say, it's Lumine. This might not be everyones first choice in terms of using it for a PFP but it's on the list for being absolutely iconic.
9. Sister Love
Barbara and Jean are the best siblings in the game. Jean is fierce and protective whereas Barbara is caring and always looking out for people. Their sisterly bond is infectious and makes us want to rekindle or hang out more with our siblings. If you ship these two, as you should, then this is the PFP for you. Jean and Barbara make the best pair during battle and on screen during cutscenes, especially when they were hanging out during the summer event.
10. Amber
Our first interaction with a Genshin character was Amber and she was part of the welcome to Mondstadt committee. Although she isn't the strongest character to add to your party she is still a loving character. We love this PFP because it shows a beautiful aesthetic over our favorite archer and portrays Amber in a cute way. Her iconic bunny looking headband matches the decor of the aesthetics and she just looks precious.
That's our list of our favorite PFP's in Genshin Impact you can use for Discord or forums! If you loved reading this article try checking out our other Genshin Impact posts. You can find your favorite hotties, memes, and cursed images. For everything gaming check out Gamer Journalist for updated information on upcoming games and current ones.
Related: All New Quests and Storylines in Genshin Impact 3.0 Update