All New Quests and Storylines in Genshin Impact 3.0 Update
Traveler! It's time for a new Genshin update!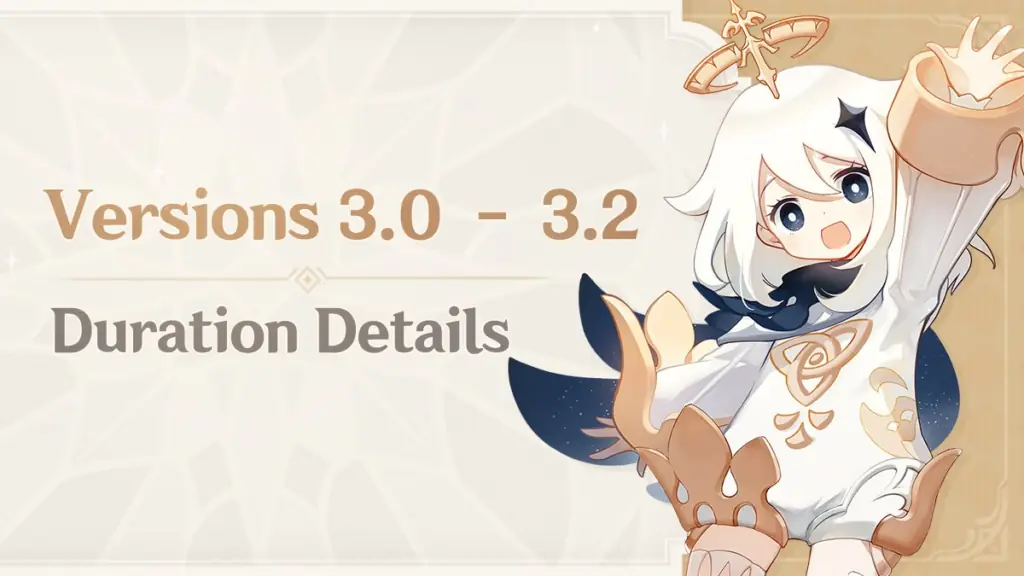 Hey travelers! It's not Paimon giving you updates on everything Genshin Impact. It's Gamer Journalist reporting everything you need to know about the upcoming quests and storylines that will be appearing in the 3. 0 update. Genshin Impact is always staying up-to-date with their tweaks and new characters so it comes to no surprise that we're going to be getting a new storyline and quests. What exactly will we see in the new 3.0 update? Here's everything you need to know about the new quests and storylines in Genshin Impact 3.0 update.
Genshin Impact 3.0 update
Sumeru is approaching! We're finally getting a big update where a new region will be popping up. We would like to introduce to you Sumeru, complete with rainforests, deserts, and interesting new characters you can add to your team. With a new region comes a new elemental power you can use called Dendro. Dendro is an element that deals with poison and gives the same elemental reactions as pyro. Calling all plant enthusiasts, this is the element you will probably be the most excited for. It's giving Poison Ivy.
Genshin Impact 3.0 New Characters
This is probably what you travelers are the most excited for. With every major update there are at least new characters you can be excited for. After the newly released mobile/PC game Tower of Fantasy, this update is coming at a perfect time, so people can be reminded over who is the superior gacha game. In this 3.0 Genshin Impact update we will be seeing three new characters:
Collei (archer)
Dori (Claymore)
Tighnari (archer)
For all you archer mains you are going to love the two new archers added to the list. We will also be getting new NPC characters that will have important roles in Sumeru. Those NPC characters are:
Al Haitham
Nilou
Nahida
Dehya
Cyno
Rumor has it that the new characters will be releasing a five star character you can try to roll for. If you're wanting to snag Tighnari you're going to want to be patient. There's no official release date for the characters but you can guarantee you'll see them in an upcoming banner. Speaking of banners, here's what you can be excited for in the upcoming Genshin Impact 3.0 banner.
Genshin Impact Main Quest Storyline 3.0
Sumeru focuses on two factions wanting either control knowledge or want to keep the remaining power the archon has. The first faction is named Akademiya and they're not interested in keeping the Archon, Lord Kusanali at the top. The character you can add to your team, Tighnari is working alongside Al Haitham and Nilou to try to maintain the power that Lord Kusanali held when the previous archon was ruling 500 years ago.
As you're traversing around the lush forests in Sumeru you will start to noice that their forests are in trouble. There's a strange presence that's destroying the ecosystem and as experienced travelers it is your job to figure out just what in the heck is going on here!? You can also expect to unlock personal story quests for the new characters and we're sure you'll be getting some neat side quests as well.
Genshin Impact 3.0 Events
It wouldn't be Genshin Impact without the fun events sprinkled into the mix. Quests are great but sometimes we want something to play around with to waste some time. We will be getting a few events that will also allow you to get a new Seelie pet. Some of these events focuses on combat, learning about Dendro, and checking out the new environment you're in.
Graven Innocence
Fayze Trials
Tablet Analytics
Lost Riches 3.0
Genshin Impact Bosses 3.0
Traveler, it's time to fix up your party and get ready for the ultimate showdown between you and the upcoming new bosses from the 3.0 update. These bosses will drop important ascension items that will be crucial for upgrading your Dendro characters. The bosses will remind you of plants due to the environment they were raised in and they are:
Jadeplume
Terroshrome
Electro Regisvine
Genshin Impact 3.0 Banner
Save up those primogems for the 3.0 banner! You are going to want to save up wishes because we hear you can win some five star characters. Have you always wanted to add Zhongli to your party? You're probably only interested in grabbing the two new archers in the game, Tighnari and Collei. Either way, this is a banner you don't want to miss. Genshin Impact will have at least two banners during the update.
Genshin Impact 3.0 Release Date
You have all this lovely information but you just want to get to the point. When are we going to get this brand new update? Calm down, calm down. The Genshin Impact 3.0 update will be released August 24th. Patches will regularly be going out starting on September 28, November 2nd, and December 7th.
We're ready for this 3.0 update! For everything Genshin Impact be sure to check out Gamer Journalist. We post daily news, guides, and codes about upcoming and current gaming titles.
Related: Genshin Impact Codes (August 2022)