When Does Pokémon GO Fest 2021 Start?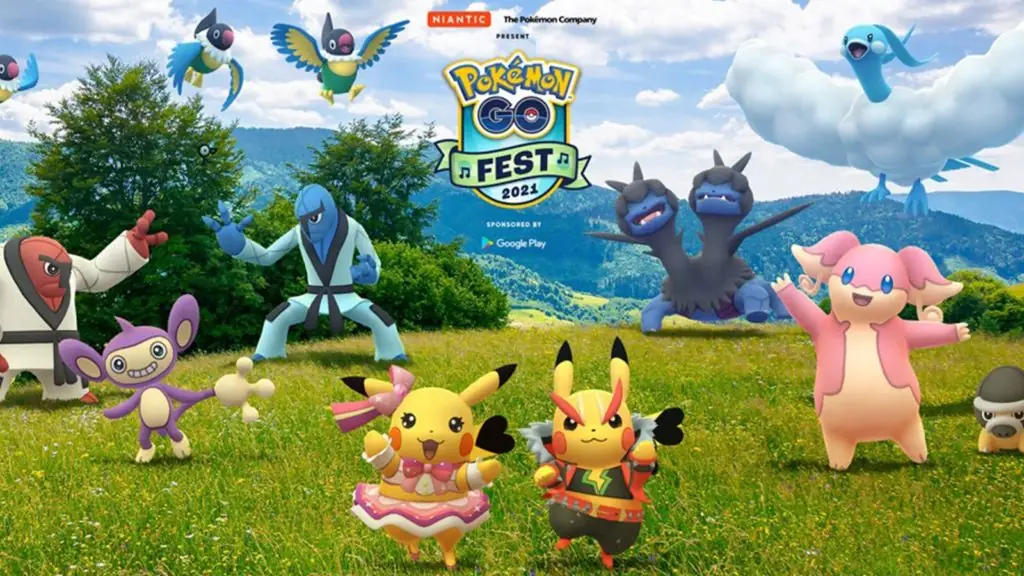 I'm not much of the outdoorsy type, but if there's one thing that can drag me out of my hidey hole, it's the promise of rare Pokémon in Pokémon GO, not to mention some fun times with like-minded folks seeking the same thing. If you're like me, I'm sure you'll want to get yourself outside for this year's Pokémon GO Fest. So, when does Pokémon GO Fest 2021 start?
Pokémon GO Fest 2021 is scheduled to run on Saturday, July 17th and Sunday, July 18th. Pre-order tickets are already on sale in the in-game store (and if you'd like to know how to buy one, we've got a handy guide on that). It may only be a two-day event, but it'll be so bursting with stuff to do, you'll hardly have any downtime if you try to go for all of it!
When Does Pokémon GO Fest 2021 Start?
The first day of the event will be all about catching Pokémon and exploring the world. According to the promotional materials, on July 17th, you can "Explore four themed rotating habitat hours, each with a Collection Challenge, and work together with Trainers from around the world to unlock bonuses in the Global Challenge Arena."
You'll also be able to "Encounter over 75 species of Pokémon in the wild, in raids, and by completing Special Research tasks."
On the flip side, Sunday will be more focused on battling! "The second day of GO Fest will feature fan-favorite Pokémon returning to raids, Timed Research, bonuses, and more," the promotional materials read.
There's a massive laundry list of events, bonuses, and nifty little gimmicks that'll be running during the event. Too many to list here, in fact, so visit the official event website if you want the full picture of the itinerary.