Pokemon GO Friend Codes (November 2022)
Expand your friends list with these Pokemon GO Friends Codes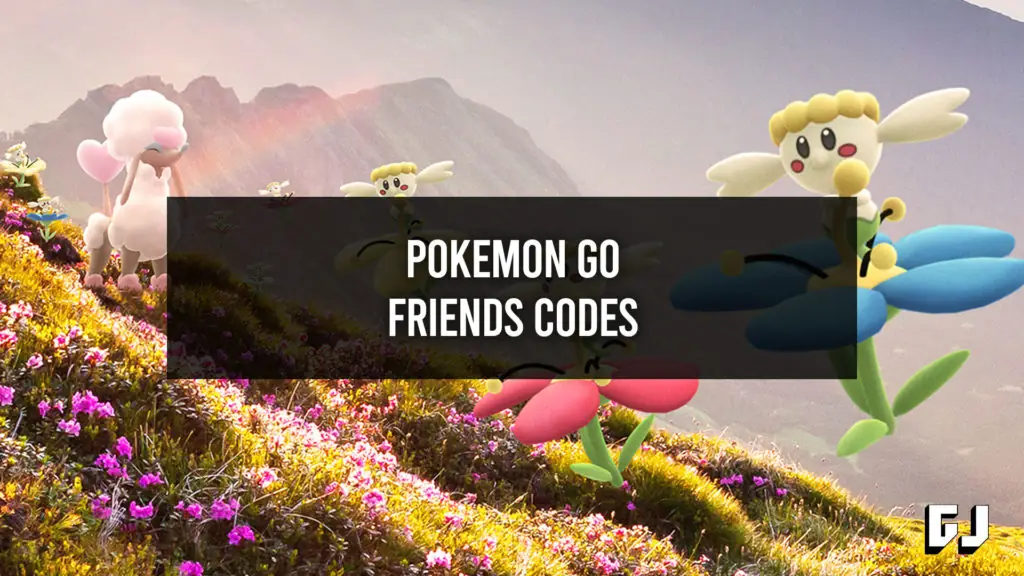 Community-based games like Pokemon GO can be a lot more fun with friends. Pokemon GO has multiplayer raids, and the core gameplay is built around sharing and having fun with other players. Not only that, but Niantic rewards players who send gifts to their friends. You may be able to find some friends simply by asking around at a local PokeStop, but it might be easier just to check our list of Pokemon GO Friend Codes.
Below you can find a rotating list of Pokemon GO Friend Codes for active players. You can visit many other places to get some new like-minded friends to add, but we thought it would be convenient to round them up in one convenient location.
Make sure to check out our Pokemon GO Promo Codes page if you want to take advantage of any active promotional freebies. A few free PokeBalls could never hurt.
Pokemon GO Friend Codes List
Here are some Pokemon GO Friend codes:
7853 4881 0601
4066 2307 0757
0837 3952 0354
6371-6539-9785
6970-7305-0959
2108-6450-1938
1707-4001-5282
7005-7870-0133
4136-4256-7808
6644-6263-2844
4517-6974-2493
Pokemon GO Friend Codes FAQ
How to Get More Friend Codes
There are many options available to get some more Friends Codes. First off, if you use Reddit, you can head on over to the PokemonGoFriends subreddit and make a post, or just browse through existing posts. Alternatively, you can visit the POGO Trainer Club website, which lists trainers and their codes. There are many websites like this, so you can feel free to use any of them and post your Trainer ID or add someone else's.
How to Add Friends Codes in Pokemon GO
To add Friends Codes in Pokemon GO, follow these steps:
Launch Pokemon GO
Tap on your profile icon on the bottom left
Navigate to the Friends tab
Tap on the Add Friend button
Enter their Trainer Code
It's that simple. You can also get your own Trainer Code from the same location or use and share a QR code instead. For more related guides and content, you can check out our website's Pokemon GO section.