Pokemon GO Buddy Up Event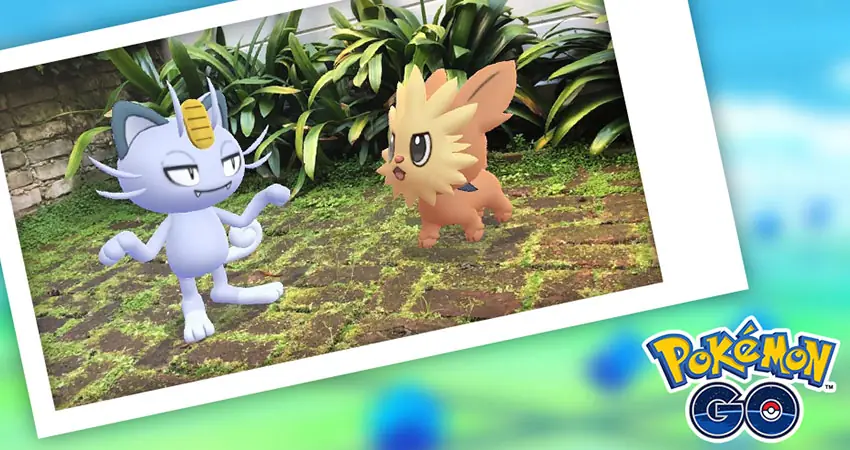 The Pokemon GO Buddy Up Event is an upcoming in-game event focusing on Buddy Pokemon. Players will receive bonuses for playing with their Buddy during this time. Some special event features include Volbeat and Illumise becoming available around the world. Trainers will also be able to encounter a shiny Volbeat and shiny Illumise. Lastly, Woobat will be available in the wild as well.
When is the Pokemon GO Buddy Up Event?
Pokemon GO Buddy Up Event 2020 begins on Tuesday, April 21 at 8:00 AM Local Time and runs until Monday, April 27, at 10 PM Local Time.
Event Information
Volbeat and Illumise will be available worldwide during the event. Two shiny new Pokemon can also be encountered by trainers, and they are:
Shiny Volbeat
Shiny Illumise
You should try hunting shiny Illumise and Volbeat through the wild encounters and Field Research tasks.
Woobat In The Wild
Also, for the first time in Pokemon GO trainers can encounter a wild Woobat. Completing specific Field Research tasks also unlocks Woobat becoming available in the wild and via 2 km Eggs after the Buddy Up event is over.
Increased Spawns and Hatches
This event will activate an increased spawn rate for specific Pokemon in the wild and through 5 km Eggs. The Pokemon affected by increased spawn rates are:
Meowth
Chansey
Eevee
Feebas
Lillipup
Joltik
The following Pokemon have an increased chance to hatch from 5 km Eggs:
Meowth
Eevee
Feebas
Lillipup
Joltik
Exclusive Field Research Tasks
The Buddy Up Event 2020 features exclusive Field Research tasks that can be completed for Stardust and encounters with the following Pokemon:
Meowth
Volbeat
Illumise
Woobat
Buddy Up Event Bonuses
The following bonuses will happen during the event:
Buddy Pokemon brings surprises like Items and Souvenirs, so be on the lookout for new gifts.
The distance required to earn Buddy Candy and Buddy Hearts is half as much.
Feed your buddy Poffins and Berries and it will join you for twice as long.
Earn 2x experience for evolving Pokemon.
Other events this month include the Pokemon GO Incense Day: Type Shuffle event coming Sunday, April 20, 2020.