How to play Genshin Impact on Mac
How to play Genshin Impact on Mac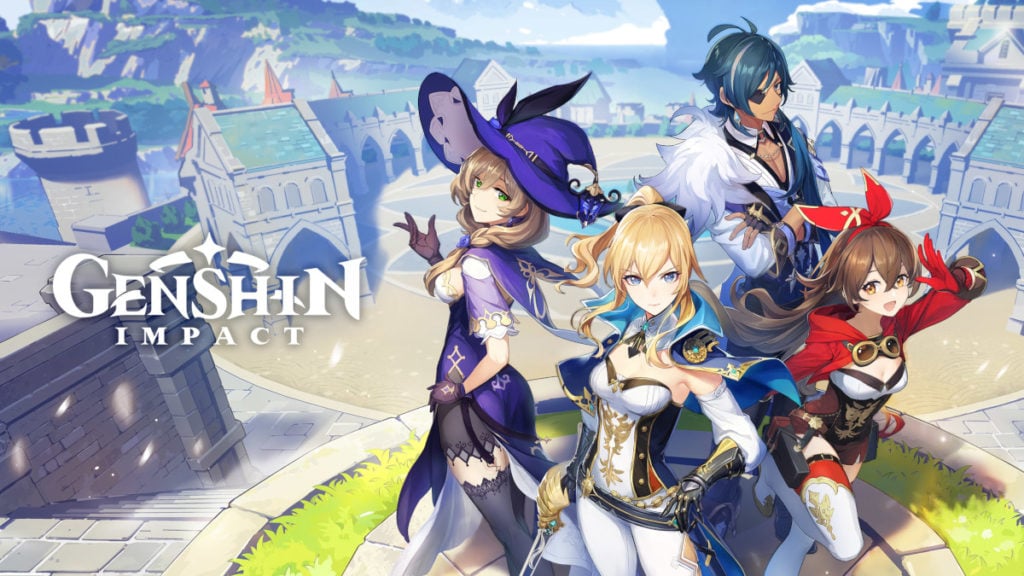 Genshin Impact is an open-world action RPG from HoYoverse (formerly miHoYo), and it's available on PC, PlayStation 4, and mobile devices. Since release, it has been gaining popularity and interest from the RPG community. A common question prospective players are asking is how to play Genshin Impact on Mac.
Here's everything you need to know to get set up and playing. It should be noted that everyone has varying hardware, setups, and systems, so results may vary.
Related: Where to get Fragile Bone Shards in Genshin Impact
How to play Genshin Impact on Mac
As of 2023, Genshin Impact does not officially support macOS devices, aside from the iPhone or iPad. However, it's still possible to play the game on Mac through Cloud Gaming, BootCamp, or via a Parallels Virtual Machine. There are pros and cons to each option, so let's break it down, starting with the first option, Cloud Gaming.
How to play Genshin Impact on Mac via Cloud Gaming
It would appear that Genshin Impact is now available on Cloud Gaming services such as Boosteroid and Nvidia GeForce NOW .
First, ensure that you have an active account for Genshin Impact.

If you see a link to download the Windows PC version, do not download, as it is not compatible for Mac.

Register for Boosteroid. Boosteroid is a cloud gaming application that allows users to play select games through their mobile phone or internet browser. It should be noted that, in order to play Genshin Impact, you'll need to subscribe to Boosteroid for €9.89 (about $10.58) per month, or €7.49 (about $8.01) per month, billed annually. If you subscribe, you'll have access to not only Genshin Impact, but other titles like Grand Theft Auto V and Red Dead Redemption II.
If you want to play Genshin Impact on Nvidia GeForce NOW you need to download their service and make sure you have all of the requirements to run it. Once it's done downloading you need to create an account, pick membership plan, find Genshin Impact and place it in your library, and lastly play it!
How to play Genshin Impact on Mac via BootCamp
First, verify that the specifications of your Mac are about the equivalent of the recommended PC configurations. You can view the official recommended specs here.
Next, you will need a program called BootCamp. With BootCamp, you can install a version of Windows on your computer to boot up and load software.
Download the Windows 10 ISO.
Configure BootCamp Assistant.
Go to Finder > Applications > Utilities > BootCamp Assistant
Open the program and click CONTINUE.
Select the Windows 10 ISO.
Choose somewhere around 100GB of space.
Install the Windows 10 ISO and configure Windows.
Install recommended drivers after booting up the Windows partition.
With your newly created Windows 10 partition on your Mac, you can now download and install Genshin Impact. As long as your computer meets the minimum requirements, it should run without any issues.
How to play Genshin Impact on Mac via Parallels Virtual Machine
Go to Parallels' website and download the free trial.
Launch Install Parallels Desktop.dmg and grant it the necessary permissions.
Open your browser and head for the Windows Insider site. Register, then sign into your account.
Once you're logged in to the Windows Insider site, go to the Windows ARM 64 Insider Preview page. Download the Windows ARM 64 Insider Preview file, which will be a rather large file, so let it fully download.
Return to the Parallels installer and drag and drop the ARM file into the center of the installer. Go through the remaining prompts to complete the Parallels installation process.
Log in to your Parallels account or take the time to create one. If all is as it should be, you can then use your new virtual machine to download and install Genshin Impact.
---
For more gaming news and Genshin Impact updates be sure to follow us at Gamer Journalist. We post gaming tips, guides, and news for popular gaming titles and upcoming ones. Be sure to check out Is Genshin Impact Coming to Xbox? Answered or Genshin Impact 3.5 – All Returning Characters and Repeats for Dehya and Cyno Banner
About the authors