How to Kill Consecrated Scorpion in Genshin Impact
Sting first!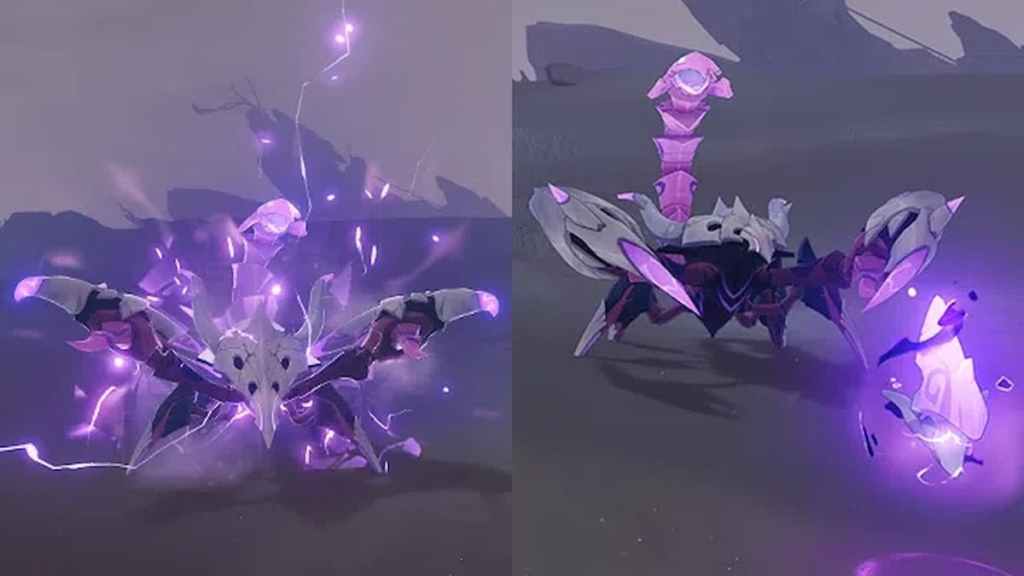 Elite Enemies are very strong and powerful creatures in the world of Genshin Impact. You'll find them just about anywhere. Some can be quite tough but the rewards are usually always worth it. One of the more difficult elite enemies is the Consecrated Scorpion. Both a Consecrated and Mythical Beast-type enemy, this newly added enemy is no joke. You'll need to be at quite a high level to take it down. Here's how to kill Consecrated Scorpion in Genshin Impact.
Where to Find Consecrated Scorpion
You can start searching for the Consecrated Scorpion in the Desert of Hadramaveth in the 3.4 update. The Desert will update on January 18th, 2023 as the scorpion's prime location. Once you find it, its difficulty level will depend on your level and the party you are with. All Elite enemies' HP and ATK change depending on co-op and the domains they are in.
Related: Genshin Impact Teases New Character Yelan – Everything You Need to Know
How to Kill Consecrated Scorpion
The scorpion is a brand new enemy so not a full analysis of it is out yet. However, what we do know is that it is an Electrotype and its highest attack stat is also Electro. With this information, we can assume that the Electro Mythical beast is weak to the common elements that most Electro types struggle with, Pyro, Cryo, and Electro itself.
Just come heavy with your best Pyro attacks, this is usually the most damaging. Electro might do more damage as well since it is found in the desert as there seems to be a pattern of desert enemies also being weakened more by Electro and Hydro. As for Cryo, this might be the one we are least sure about. Could still do plenty of damage but try Pyro and Electro attacks first.
---
For more Genshin Impact how-to's, check out How to Unlock Missive Windspear in Genshin Impact. We will also keep this article updated with any more information we find on the Consecrated Scorpion so be sure to subscribe to our facebook page.