How to Equip Equipment in MLB The Show 21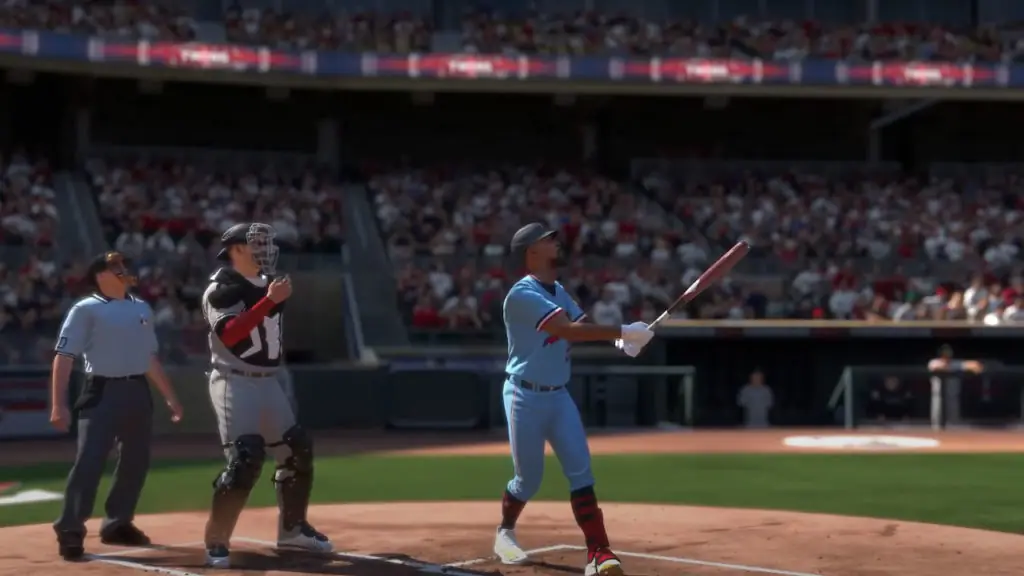 Finding the right equipment for your ballplayer is paramount if you want to take full advantage of your potential on the pitch. Whether it's for performance or style, unlocking top-tier equipment can dramatically impact your gameplay. So, then how does one equip their equipment in MLB The Show 21? We'll show you what you need to know in this guide.
How to Equip Equipment in MLB The Show 21
You can access your ballplayer through the main menu on the top left corner of the screen or do it while on the Road to the Show.
Equip equipment from the main menu
Go to the main menu and search for the "Create" option.
A sub-menu will pop up, at which point you will have to select "Roster Control."
Then select "Edit a Player" in the next window that pops up.
Choose the player that you would like to edit, and continue to attach the equipment that best suits your game.
Equip equipment in Road to the Show (RTTS)
Go to the "Locker Room" in RTTS by selecting "My Player."
At this point, your ballplayer should pop up with a few different options.
Go to "Loadout," and from there, you can select different parts of the body to attach your equipment to (chest protector, gloves, helmet, etc.)
When it comes to attaching equipment to your ballplayer, you must first understand how to unlock this equipment and when you can use it.
Unlocking Equipment
To access equipment and attach it to your player, you will first need to unlock Equipment slots by opening card packs in Diamond Dynasty mode. Some packs will allow you to choose from a collection of equipment slots and add them to your inventory.
You can also acquire equipment through the marketplace by buying them for stubs from other players looking to sell. Alternatively, you can complete daily log-in rewards and XP program rewards to gain even more equipment.
Equipment will have a variety of "rarity" properties to them, ranging anywhere from silver to diamond, with the latter being the most impactful on your player's performance. While it is true that you don't need equipment, it will certainly give you a leg up on the competition, offering up some significant stat boosts to give you an edge while carving out your MLB career.
Using Equipment
One important note to consider is that the equipment you place into the equipment slots will only have an impact on your game in situations where the equipment is needed. For example, shin guards are not necessary outside of batting situations, and so you will not get these boosted attributes outside of this area of the game.
For this reason, it's important to stay vigilant for the type of equipment you need and the type of player to want to mold to take full advantage of your player's potential.