How to get Byron Buxton in MLB The Show 21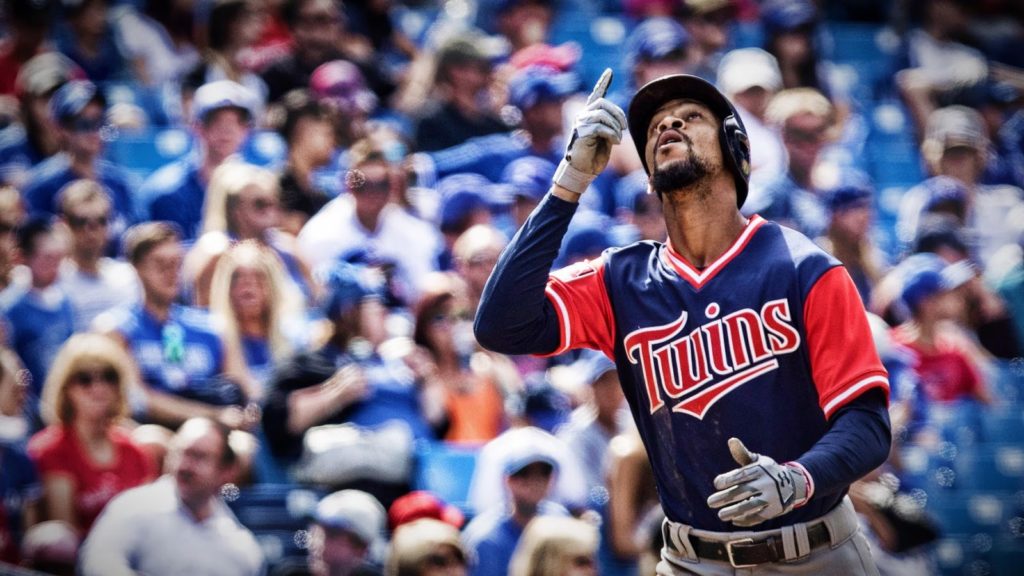 We're only days out since the first monthly awards program in MLB The Show 21 was released, and one of the biggest names in baseball has been included in the program: Byron Buxton.
Buxton is one of the game's elite Centerfielders, and his 95-rated lightning diamond card presents some serious value for anyone looking to improve their Diamond Dynasty squad.
To help you get started, we have laid out everything you're going to need to know about how to get Byron Buxton in MLB The Show 21.
How to get Byron Buxton in MLB The Show 21
The first important thing to note with this legendary card is that it will not be available for purchase in the marketplace. It will instead need to be earned through several missions/moments within the game. Similar to other programs in MLB The Show 21, you will need to acquire points to unlock the program. There will be specific missions, moments, and collections within the program that will earn you different points.
To obtain Byron Buxton, you will need 100 points total, and we believe the best way to acquire these 100 points is by using the following method.
Complete the list of missions within April's "Monthly Awards" and "Topps Now Player Missions."
Collect 25 April "Monthly Awards" and "Topps Collection Players."
Complete the nine monthly "Award Moments."
If you can accomplish all of these tasks for April, you will get the 100 points needed to unlock Byron Buxton in MLB The Show 21.
Keep in mind that this will likely take some time since you will need to complete every last bit of April missions, moments, awards, and the "Top Now Collection." This process illustrates one of the lengthier and more challenging tasks in MLB The Show 21, but it's also one of the more rewarding.
As the thought of adding one of baseball's premier Centerfielders to your Diamond Dynasty team is a surefire way to catapult your squad into immediate contention.
About the author