Genshin Impact – Baal build (Raiden Shogun)
A look into the Genshin Impact Baal build, including weapons, artifacts, stats, and ascension materials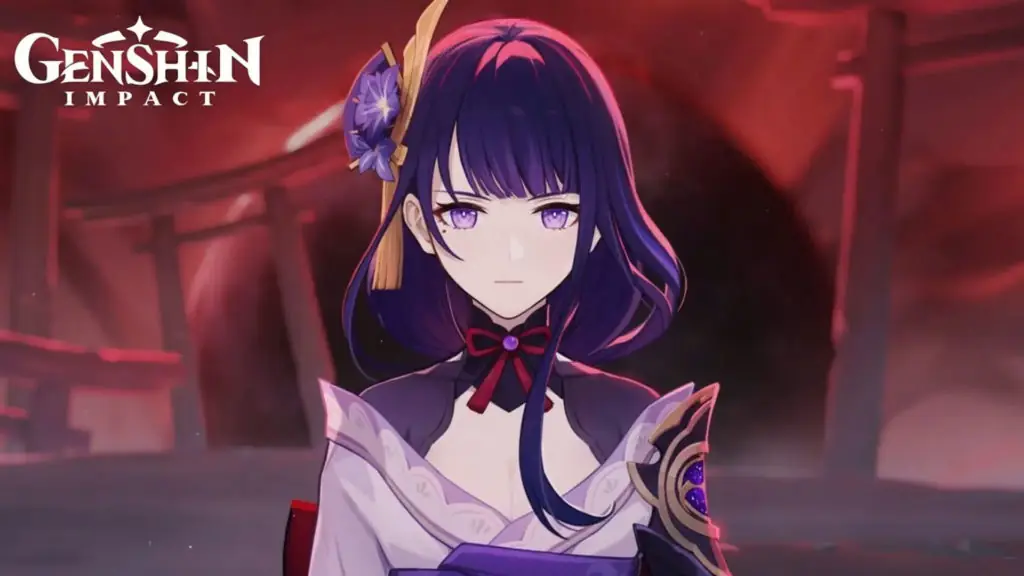 Baal, or Raiden Shogun, the Electro Archon, is a playable character in Genshin Impact 2.1. Anyone looking to throw her into a team composition will need to take into account the ascension materials and gear setup. The Electro vision spear wielder has a five-star weapon specifically designed for her, which was introduced in the same update. There's also an ideal artifact with the perfect set bonuses you'll want to farm. In this guide, we'll be looking at the best Baal build in Genshin Impact, including which weapons, artifacts, and stats to prioritize.
Baal is a sub-DPS character with some nice supporting attributes and an Energy Recharge ascension stat. A majority of her damage comes from her burst ability, allowing her to recharge energy for the entire party with every basic attack. Chakra Desiderata gives Baal "Resolve" stacks from each party members' burst abilities, depending on the cost, amounting to some serious damage. The best Baal build in Genshin Impact will revolve around stacking ER and ATK.
Genshin Impact Baal build
Here's a look into the best Baal build in Genshin Impact, including weapons, artifacts, and stats. You can also find Baal's complete list of ascension materials down below, along with her constellations.
Baal best weapons
Here are the best weapons for Baal in Genshin Impact:
Engulfing Lightning
Staff of Homa
Vortex Vanquisher
Staff of Homa
Primordial Jade Winged-Spear
The Catch
Skyward Spine
Deathmatch
Starglitter
The best overall weapon for Baal is Engulfing Lightning (Grasscutter's Light), as it provides all the necessary stats we need. We get Energy Recharge as the secondary, and the perfect passive:
ATK increases by 28% of Energy Recharge over the base 100%. You can gain a maximum bonus of 80% ATK. Gain 30% Energy Recharge for 12s after using an Elemental Burst.
Baal free-to-play (F2P) weapons
For free-to-play Baal options, your best bet is likely "The Catch." Players can obtain this in Genshin Impact update 2.1 from the Fishing Association. It is a Polearm with an Energy Recharge secondary stat, and a passive that increases Elemental Burst DMG by 16% and Elemental Burst CRIT Rate by 6%. If you go with "The Catch," make sure to prioritize CRIT Damage over CRIT Rate since you'll inherently get the latter from the weapon.
Another possibly viable free-to-play option is the Prototype Starglitter. You can craft this at the blacksmith for 1 Northlander Polearm Billet, 50 Crystal Chunks, and 50 White Iron Chunks. It grants the Energy Recharge we're looking for and has a reasonably passive for Baal.
Baal best artifacts and stats
The one and only artifact set to go for Baal is the Emblem of Severed Fate. A two-piece provides +20% Energy Recharge, while the four-piece bonus increases Elemental Burst damage by 25% of Energy Recharge. A maximum of 75% bonus damage can be obtained in this way. Considering you'll want to stack the Energy Recharge to somewhere around 250%, the Emblem set was basically built for this character. Aside from the Energy Recharge perks, you'll be getting some decent Electro damage bonuses out of this set.
Goblet: ATK% or Electro DMG
Sands: ATK% or Energy Recharge
Circlet: CRIT Rate, CRIT Damage
If you run Baal with Kujou Sara or Bennett in your team composition, go with the Electro damage stat on your Goblet and Energy Recharge on your Sands. That's going to give you more overall team benefits than just simply pumping Baal's damage. As for sub-stats, you'll want to focus on Energy Recharge until you reach the desired number. From there, go with some CRIT Rate and CRIT Damage rolls.
Baal ascension materials
Here is the full list of Baal's level and talent ascension materials:
Level Ascension Materials
Level
Ascension Materials
20
1x Vajrada Amethyst Sliver
3x Amakumo Fruit
3x Old Handguard
20,000 Mora
40
3x Vajrada Amethyst Fragment
2x Storm Beads
10x Amakumo Fruit
15x Old Handguard
40,000 Mora
50
6x Vajrada Amethyst Fragment
4x Storm Beads
20x Amakumo Fruit
15x Kageuchi Handguard
60,000 Mora
60
3x Vajrada Amethyst Chunk
8x Storm Beads
30x Amakumo Fruit
18x Kageuchi Handguard
80,000 Mora
70
6x Vajrada Amethyst Chunk
12x Storm Beads
45x Amakumo Fruit
12x Famed Handguard
100,000 Mora
80
6x Vajrada Amethyst Gemstone
20x Storm Beads
60x Amakumo Fruit
24x Famed Handguard
120,000 Mora
Talents Ascension Materials
Talent Level
Talent Ascension Materials
2
3x Teachings of Light
6x Old Handguard
3
2x Guide to Light
3x Kageuchi Handguard
4
4x Guide to Light
4x Kageuchi Handguard
5
6x Guide to Light
6x Kageuchi Handguard
6
9x Guide to Light
9x Kageuchi Handguard
7
4x Philosophies of Light
4x Famed Handguard
1x Molten Moment
8
6x Philosophies of Light
6x Famed Handguard
1x Molten Moment
9
12x Philosophies of Light
9x Famed Handguard
2x Molten Moment
10
16x Philosophies of Light
12x Famed Handguard
2x Molten Moment
1x Crown of Insight
Baal Talents and Passives
Baal attack talents
Transcendence: Baleful Omen – The Raiden Shogun unveils a shard of her Euthymia, which deals Electro damage to nearby enemies and grants party members the Eye of Storm Judgment.

Eye of Stormy Judgment – When characters with the buff attack and deal DMG to opponents, the Eye will unleash an attack, dealing AoE Electro damage at the opponent's position. Characters who gain the Eye will have their Elemental Burst damage increased based on the Energy Cost of the Elemental Burst during the Eye's duration. The Eye can initriate one attack every 0.9s per party. Coordinated attacks generated by characters you do not control deal 20% of the normal damage.

Secret Art: Musou Shinsetsu – Raiden Shogun unleashes the Musou no Hitotachi and deals AoE Electro damage, using Musou Isshin in combat for a short time after. Damage dealt by Musou no Hitotachi and Musou Isshin's attacks will increase for every Resolve stack consumed when the skill is used.

Musou Isshin – Attacks become infused with Electro damage, which regenerate Energy for all party members on hit. Energy can be restored once every second, and triggered five times max during the skill duration. Raiden Shogun gets increased interruption resistance, and she is immune to Electro-Charged reaction damage. Effects clear when Raiden Shogun leaves the field.
Chakra Desiderata – When Shogun and party members use Elemental Bursts, Raiden Shogun builds up Resolve stacks for the Energy Cost of the burst moves. The maximum number of Resolve stacks is 60. Resolve gained by Chakra Desiderate clears 300s after Raiden Shogun leaves the field.
Baal passive talents
Wishes Unnumbered – When neabry party members gain Elemental Orbs or Particles, Chakra Desiderata gains 2 Resolve stacks. The effect can only occur once every 3 seconds.
Enlightened One – Each 1% above 100% Energy Recharge that the Raiden Shogun possesses grants her 0.6% more Energy restoration from Musou Isshin and 0.4% Electro DMG Bonus.
Baal Constellations
Ominous Inscription – Chakra Desiderata gains 2 Resolve stacks when nearby party members gain Elemental Orbs or particles.
Steelbreaker – Musou no Hitotachi and Musou Isshin attacks ignore 60% of the enemy's defense.
Shinkage Bygones – Increases the level of Secret Art: Musou Shinsetsu by 3.
Pledge of Propriety – When Musou Isshin expires, nearby party members (except for Raiden Shogun) get 30% bonus ATK for 10 seconds.
Shogun's Descent – Increases the level of Transcendence: Baleful Omen by 3.
Wishbearer – In Musou Isshin state, Raiden Shogun's normal, charged, and plunging attacks decrease party members' Elemental Burst CD by 1 second when they hit opponents. The effect can trigger once every second up to five times during the state's duration.