Genshin Impact 2.1: Patch Notes, Release Date, Characters, Weapons
A look into the Genshin Impact 2.1 patch notes, release date, characters, weapons, and locations.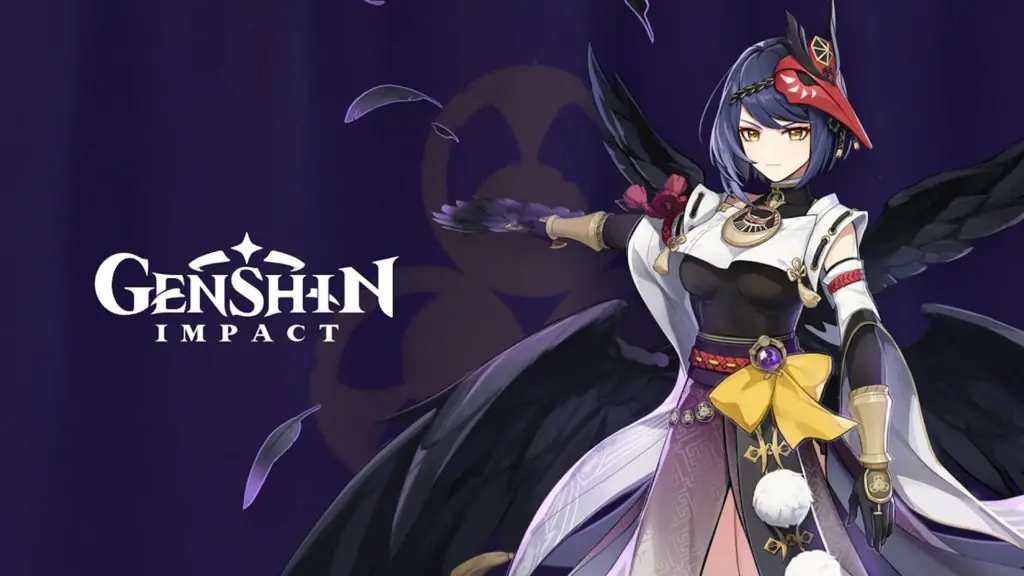 Genshin Impact 2.1 is right around the corner, and the patch notes are now available courtesy of Mihoyo. There will be tons of new content and activities to enjoy, including various new players, weapons, and locations. Aside from the official notes, there are bound to be tons of hidden activities and discoveries waiting to be made on the Inazuma islands. In this guide, we'll take a look at the Genshin Impact 2.1 patch notes and break down the release date, new characters, weapons, locations, and notable activities.
Genshin Impact 2.1 will be bringing a lot of new content, including new characters, weapons, and locations. On top of that, we'll be seeing the introduction of Fishing! Travelers can take advantage of the growing fish population, grab a fishing rod, and see what they can catch. The Fishing Association will accept your fish in exchange for exotic treasures.
New monsters are also coming to the game, including Signora, the Eighth of the Fatui Harbingers, Hydro Hypostasis, Thunder Manifestation, and Specters.
When is the Genshin Impact 2.1 patch release date?
Genshin Impact releases on September 1, 2021, at 6 AM (UTC+8). The update is scheduled to take approximately five hours. To update the game, PC players can restart the launcher and look for the update button. PlayStation players can open the Home Screen, go to Options, and select Check for Update. Mobile users can visit the app store and tap update.
Players will be compensated 60 Primogems for every one hour the game is down, or about 300 Primogems in total if it takes five hours as planned.
Genshin Impact 2.1 Patch Notes
Genshin Impact 2.1 New Characters
The following new characters are coming to Genshin Impact 2.1:
Raiden Shogun (Electro Polearm) – 5 Star
Kujou Sara (Electro Bow) – 4 Star
Sangonomiya Kokomi (Hydro Catalyst) – 5 Star
Aloy (Cryo Bow) – 5 Star
Genshin Impact 2.1 New Weapons
The following new weapons are coming to Genshin Impact 2.1:
| | | | | | |
| --- | --- | --- | --- | --- | --- |
| Weapon Name | Weapon Type | Rarity | Secondary | Bonus | Location |
| Engulfing Lightning | Polearm | 5 Star | Energy Recharge | ATK increased by 28% of Energy Recharge over the base 100%. You can gain a maximum bonus of 80% ATK. Gain 30% Energy Recharge for 12s after using an Elemental Burst. | Wish |
| Predator | Bow | 4 Star | ATK% | Strong Strike – Effective for players on PlayStation Network only. Dealing Cryo DMG to opponents increases this character's Normal and Charged Attack DMG by 10% for 6s. This effect can have a maximum of 2 stacks. Additionally, when Allow equips Predator, ATK is increased by 66. | Mail |
| The Catch | Polearm | 4 Star | Energy Recharge | Increases Elemental Burst DMG by 16% and Elemental Crit Rate by 6%. | Fishing |
| Luxurious Sea-Lord | Claymore | 4 Star | ATK% | Increases Elemental Burst DMG by 12%. When Elemental Burst hits opponents, there is a 100% chance of summoning a huge onrush of tuna that deals 100% ATK as AoE DMG. This effect can occur once every 15s. | Event Shop |
Genshin Impact 2.1 New Locations – Islands, Domains
Genshin Impact 2.1 will introduce the following new islands and domains:
Seirai Island (Inazuma region)
Watatsumi Island (Inazuma region)
Tenshukaku Trounce Domain (Narukami)