Genshin Impact 3.0 Leak Reveals New Characters, Weapons, and Map Section
New Genshin Impact beta leaks for Version 3.0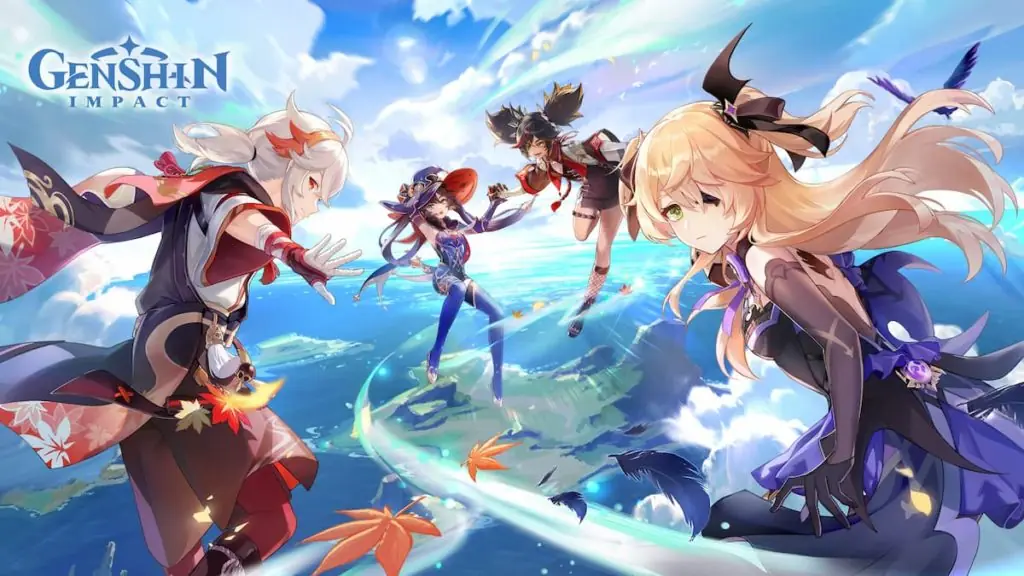 Genshin Impact's latest 2.8 version has been officially released. With every new official release there will always be people who are already looking for the next. The 3.0 version is highly anticipated. The new Genshin Impact 3.0 beta has a new leak and there are a lot of new information about weapons, region maps, enemies, characters, and more.
Genshin Impact is an open-world action/adventure RPG. The world of Genshin divides into seven major nations. So far we have been able to explore Mondstadt, Liyue, and the Inazuma islands. With the recent story arc coming to a close and the new event coming in Version 3.0, it looks like we will have a new region to explore soon.
Because of Genshin Impact's large popularity, they have a new update almost every month. This means HoYoverse runs a lot of Beta Tests and looks for player base testing to help balance out issues and problems each new update may have before official releases. Because of this, the 3.0 private beta has already revealed a lot of new information about the upcoming update. Leaks are already pouring in with new info about characters, weapons, a region map, enemies, banners, and more.
So let's go category by category and see what the new 3.0 leaks have given us.
Genshin Impact 3.0 characters
HoYoverse confirms the appearance of three new characters so far for version 3.0. There's Tighnari, Collei, and Dori that they will add. These characters were also previously leaked in other betas.
Other leaked characters such as Dehya, Nilou, and a few more have yet to be released as playable. New leak sources suggest that these characters will be included with the Genshin 3.0 update. There have also been revealed of more Sumeru characters going to be released after the Genshin 3.0 update.
Genshin Impact 3.0 Banners leak
There is no specific announcement on banners in the Genshin Impact 3.0 yet. However, there are some banner leaks through speculation following the 3.0 beta. These are the expected banners according to leaks.
Genshin Impact Tighnari banner
Genshin Impact Dori banner
Genshin Impact Collei banner
Genshin Impact Ganyu rerun
Genshin Impact Zhongli rerun
Genshin Impact 3.0 region – Sumeru map
Players are eagerly waiting for the next announced Genshin Impact region. The 3.0 version region map has already been officially announced as the Sumeru region. However, the map had not been until this recent Beta.
The most recent Genshin Impact 3.0 leaks show that a large section of the map is being left out for now, most likely for expansions in the next update. Adding to the speculation, HoYoverse already officially released the Sumeru trailer for the fans. This helps confirm the Sumeru map is legitimate for the 3.0 update.
Genshin Impact 3.0 artifacts
Two new artifact sets have been revealed in the 3.0 betas. The names of these artifact sets are Ornamental Gold Dream and Memories of the Deep Forest.
Genshin Impact 3.0 Weapons leak
The latest leaks reveal some new weapons for the 3.0 release as well. The names of these new Genshin Impact 3.0 weapons are
The leaked weapons are labeled as a collection Arakalari 4-star weapons, the Fin Bow, and the Ayus Bow.
There are 5 different weapons in the Arakalari collection. All of them are 4-star weapons. The Arakalari weapons include the Arakalari Bow, Arakalari Catalyst, Arakalari Claymore, Arakalari Polearm, and the Arakalari Sword.
Genshin Impact 3.0 Enemies
The leaked list of Genshin Impact 3.0 enemies is quite sizable this time. There are at least 5 new enemies and there is promise of some new added difficulty to the game through numbers of enemies and how to defeat them.
The currently revealed enemies for 3.0 are:
Mushroom Spores
Ruin Gargoyle
Desert Bandits
Mushroom Raptor
Electro Regisvine
Genshin Impact 3.0 skins
Finally, there are a few new character skins that have leaked from the betas so far. Recently Genshin Lisa and Genshin Ayaka skins have been revealed and there is a chance more information on the skins will be leaked from later Beta gameplay as well.
Additional Info
That's is so far for the leaks that have come out on Genshin Impact 3.0 version update. There is also speculation of a possible Livestream for the 3.0 beta around August 10th as many leakers and fans have used past Livestream dates and information to guess when a future Livestream would take place. This date seems to be the most hopeful. Be on the lookout for an official announcement from HoYoverse soon.
Related: How to Unlock Shikanoin Heizou in Genshin Impact, How to Unlock Cursed Blade (4-Star Sword) in Genshin Impact