Destiny 2 Lightfall: Best Classes and Subclasses to Use
It's about time you prepared.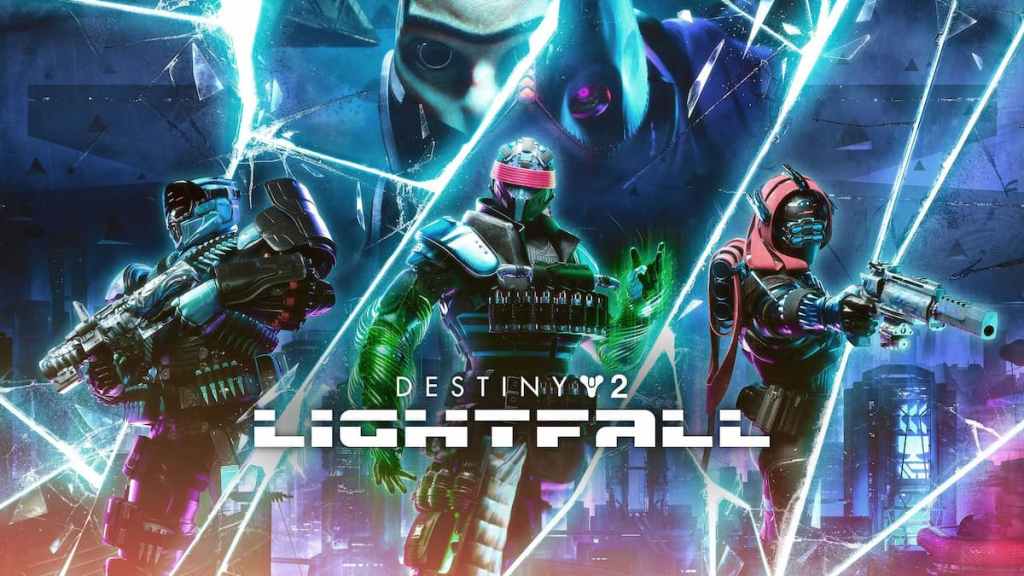 Destiny 2's Lightfall expansion is hard. Like, really hard, which is why I'm going to go over the best classes and subclasses to use for it. It'll offer up what I think are the strongest builds across the board so that you don't struggle through Lightfall's new content.
I won't be talking about Strand here – you only get that after the Destiny 2 Lightfall campaign. Instead, I'll talk about the best classes and subclasses you can take into the expansion on day one.
Best Subclasses to Use for Destiny 2 Lightfall
Best Subclasses for Hunters
Void is easily the best Hunter subclass to use for Destiny 2 Lightfall. This particular Void Hunter build is possibly the strongest Hunter build of all time – across Destiny 1 and 2.
Gyrfalcon's Hauberk is going to keep you loaded with Volatile Rounds, and those Volatile Rounds will keep your Invisibility up thanks to Stylish Executioner.
If you're looking for a subclass that offers both offense and defense without compromising on either one – this is it.
Stasis admittedly took quite a substantial blow with Lightfall. Not only did it lose access to synergy previously offered up by Elemental Shards, but it's now no longer the best add-control class in the game. That title goes to Strand.
Despite all that, Stasis has been massively underutilized for a while now. It's still one of the best subclasses to use for Destiny 2 Lightfall – at least on Hunters and Warlocks.
This build, in particular, shares similarities with the Void Hunter build in that both are capable of outputting good offense, while remaining defensively solid. You will lose out on some minor DPS, but all the extra utility you gain from Stasis will be worth it.
Related: Best Exotics to Use for Strand Builds in Destiny 2 Lightfall
Best Subclasses for Titan
Solar Titans have been dominating the Destiny 2 META for years now. It's consistently made Titans one of the best classes to play, and Solar the best Titan subclass to play by extension.
This version of the classic Solar Titan build does away with Synthoceps and Wormgods in favor of the defensive Loreley Splendor. This does lose you a little bit of damage, sure, but the extra suitability it gives you cannot be understated – especially if you're running through the Lightfall campaign on Legendary.
This Solar subclass setup will still output remarkable damage, while also offering potentially the best healing in the entire game. Sunspots are overpowered, and this build generates them in droves.
Yes, the Heart of Inmost Light nerfs were scathing. This Arc Titan build went from being one of the best in the game, to seeing barely any use – but I think that's a bit of an overreaction.
Sure, you can't ability spam to the extent you could previously, but it's still a great neutral game build if you're willing to juggle your abilities properly. Storm Grenades still clear rooms, and you can keep their uptime high if you pay enough attention to what you're doing.
Don't sleep on Arc Titan just because of the HOIL nerfs – it's still one of the best classes and subclasses to use for Destiny 2 Lightfall.
Best Subclasses for Warlock
It's genuinely astonishing that Bungie has yet to nerf Starfire Protocol. It's offered the single best DPS in Destiny 2 for a while now – propelling Warlocks right to the top of the PvE META in every conceivable way.
Prior to Lightfall, the biggest weakness in a typical Starfire Protocol build was survivability. With Lightfall, we got a new Fragment that takes care of that problem – meaning this actually got a buff when it was already an S-tier end-game build.
This is one of the best classes and subclasses to use in Destiny 2, period – Lightfall be damned. If you're ever struggling with an activity, throw this build on and watch as everything's health just melts away.
Last but not least – we've got Void Warlock. This class and subclass have always been incredibly reliable, especially for solo players.
Void Warlock has always had a great Devour engine, making it fantastic for solo survivability. More recently, though, it got access to a few new Fragments that bump it up a notch in the offensive department, too.
The aim of this build is to keep your Devour up, while maintaining Volatile Rounds and grenade energy. You do rely a bit too heavily on your grenade, I'll admit, but you've enough energy regeneration utility to get rid of that problem.
---
That's it for the best classes and subclasses to use for Destiny 2 Lightfall. For more Destiny tips and tricks, make sure to follow Gamer Journalist on Facebook. We'll guide you through all Lightfall has to offer.