How to Catch Fish in The Cistern on Nessus in Destiny 2
Who knew fishing in a pond of Vex milk would yield some great fish.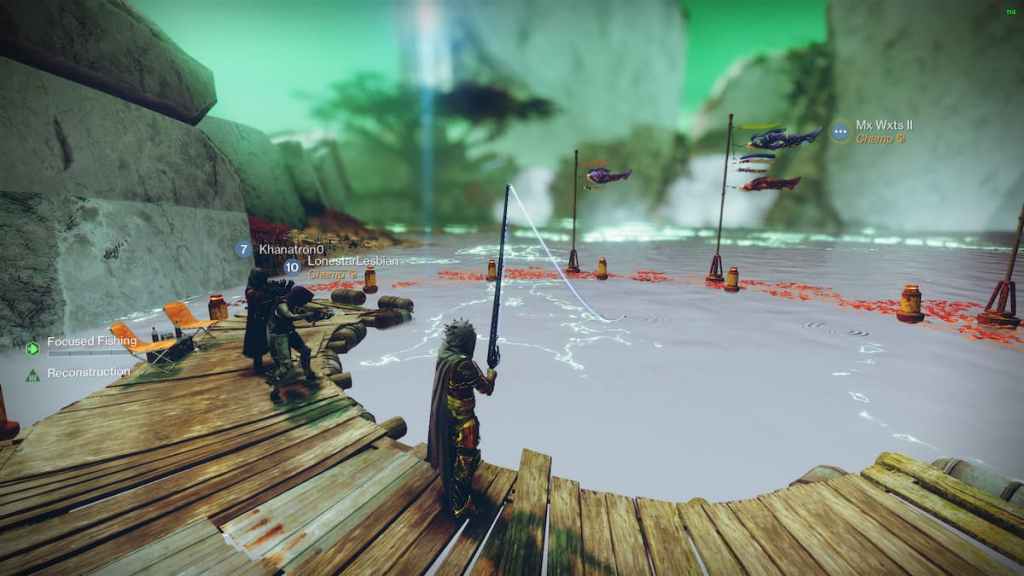 Season 21 of Destiny 2, named Season of the Deep, aims to take Guardians to depths hereto thought unimaginable. However, there are some new features that players can enjoy from above the surface of the methane seas. Fishing is now available in select location across the galaxy, where players can kick back and relax while still obtaining useful gear. One of the locations players can fish at is located on an asteroid in between Jupiter and Neptune. And once you get a taste of the finer things like fishing, you'll be thrown into a frenzy. Not wanting to do anything else in the game besides fish. At least that's how we felt. So let's throw some bait and figure out how to catch fish in the Cistern on Nessus in Destiny 2.
How to Catch Fish in The Cistern on Nessus in Destiny 2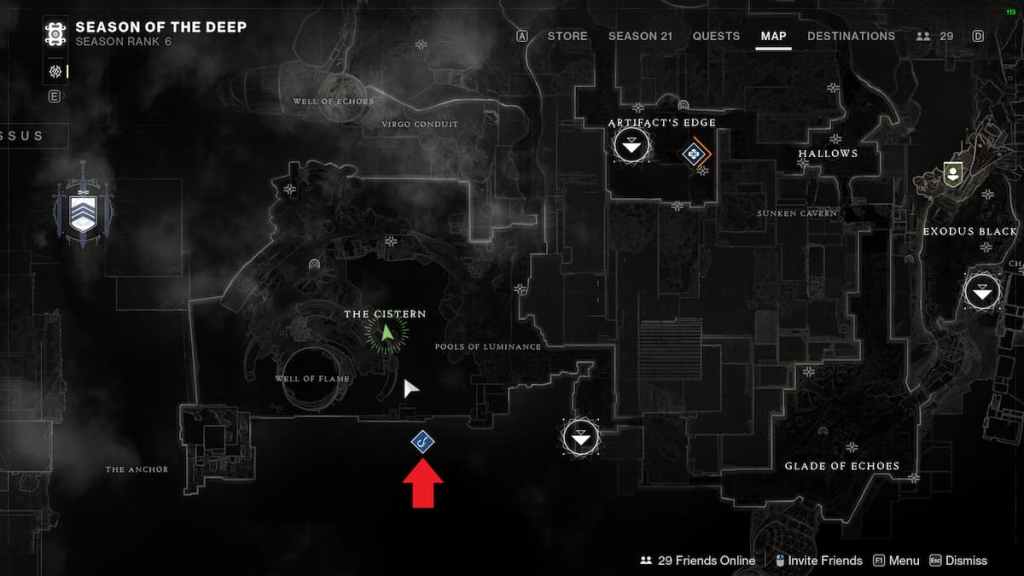 In order to start fishing, players will first need to obtain some bait and a fishing rod. After completing the first few parts of the main seasonal quest, you'll get a new seasonal quest called "Gone Fishin'." This is where you'll obtain your fishing tackle. This is where all of your bait will be, and you can obtain some by completing Salvages, Deep Dives, playlist activities, public events, patrols, or by collecting destination materials. Before you can start fishing in the Cistern, you'll first need to do a bit of fishing in the EDZ.
Related: Why is Bungie Banning Destiny 2 Players on Steam Deck? Answered
Once you have caught the necessary 5 fish in the EDZ in order to further the quest, you'll be tasked with navigating to the Cistern on Nessus to catch 5 more fish. Travel to the Cistern landing zone, and make your way west. You'll know where the fishing pond is by the large beam of light shooting up into the sky. Keep in mind that fishing ponds will not show up if there is a public event in the same location.
When you reach the pond and approach the edge of it, you'll get a prompt asking you to hold the interact button in order to start fishing. Players will automatically cast their rod and a bobble will appear in the water. Keep an eye on the bobble and when it submerges and starts moving, that means you got a bite. Press the interact button as soon as you see this and you will have successfully caught a fish. The quicker you are to catching it, the rarer the fish will be.
---
Want more gaming news and updates? Follow our Facebook page and be sure to check out our other Destiny 2 articles and guides, only on Gamer Journalist.
About the author