Best Weapons in Mighty Doom Ranked – Tier List
Not all weapons are created equal.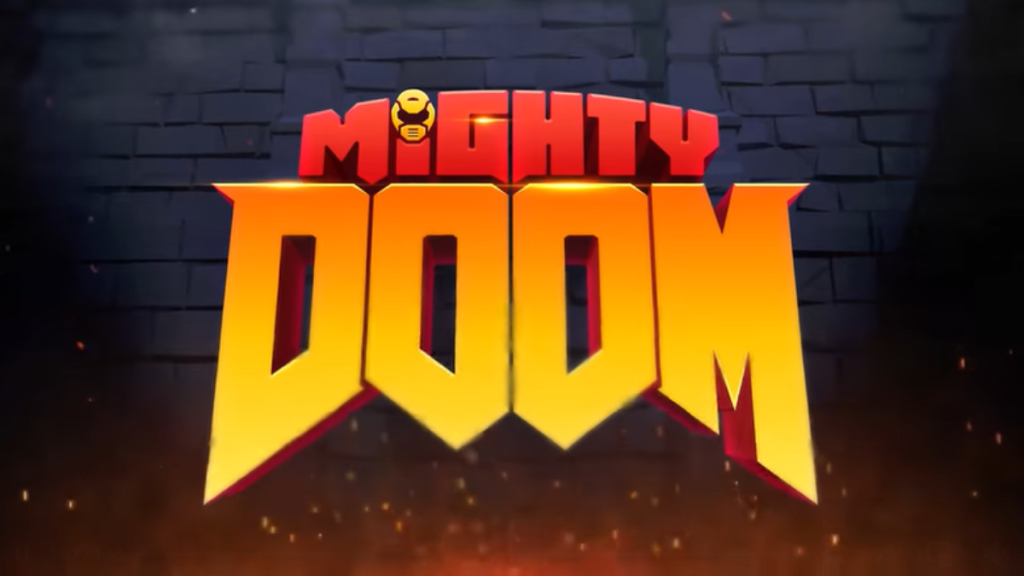 Mighty Doom is the latest exciting installment of Bethesda's Doom franchise! Unlike its predecessors, Mighty Doom is strictly a mobile game, and is styled more like an arcade game than anything else. This game is similar to other Doom games in premise, but its gameplay and animation are much tamer and almost, dare I say, cuter? Adorable demonic bloodshed aside, this game features many of the classic weapons and enemies that Doom fans know and love. You should definitely check it out for free in your app store if you haven't already!
As you may have noticed, the Mini Slayer is quite small (and cute!), and he is unable to carry more than a handful of weapons at a time. This means that all of the weapons you choose to bring with you will need to be top-tier if you're going to be taking down all of Hell's undead forces! Keep reading to find out what the very best weapons in Mighty Doom are, and which should be prioritized over others.
Best Weapons in Mighty Doom – Ranked Tier List
There is no shortage of weapons in Mighty Doom, but that doesn't mean that all of them are winners. Some weapons are much better than others in this game, and this ranked tier list will categorize each weapon into one of the following tiers:
Tier S – These are the very best weapons in the game. If you manage to get your hands on one of these in-game weapons, don't ever let it go!
Tier A – These weapons aren't the best in the entire game, but they're pretty close to it. These weapons are much easier to get than the highest-ranked weapons, and they do amazing damage to your enemies.
Tier B – These weapons are good but not necessarily great. These are the game's most average weapons, and although they're not the greatest, they should definitely always be prioritized over lower-ranked weapons.
Tier C – These weapons aren't the worst that the game has to offer, but they might as well be. Their effectiveness is slightly below average and will only do slightly more damage than the worst weapons in the game.
Tier D – These are the worst weapons in the game. These weapons will serve their purpose, but only barely. They'll help you take out the hordes of undead soldiers coming at you, but they shouldn't ever be prioritized over other weapons.
Tier S Weapons:
Plasma Rifle

Super Shotgun
Unmayker
Rocket Launcher
Tier A Weapons:
Combat Shotgun
Crucible
Chain Gun
Guass Cannon
Arc Grenade
Tier B Weapons:
Frag Grenade
Heavy Cannon
Ballista
Chainsaw

BFG 9000
Tier C Weapons:
Tier D Weapons:
Related: How to Do All Glory Kills in Mighty Doom
How to Equip Weapons in Mighty Doom
Getting new weapons in Mighty Doom can be exciting, but you're not able to equip them mid-battle like you are in other Doom games. If you want to switch out your weapons for something better, you'll have to do it before you start a new run.
Thankfully equipping new weapons in Mighty Doom is just as easy as equipping anything else in the game, like Armor. Just follow these steps to equip your weapons in Mighty Doom:
Open Mighty Doom on your mobile device.
Click on the "Gear" tab at the bottom of the screen.
Click on the weapon you'd like to equip in your Inventory.
Click on the "Equip" button.

If you have an empty weapon slot, it will automatically be filled with your desired weapon.
If the corresponding weapon slot is already filled, then it will be replaced with your desired weapon, and your old weapon will automatically be placed in your Inventory.

Repeat for all desired weapons.
---
Mighty Doom is only the latest game to enter the massive Doom franchise; if you're unfamiliar with the Doom game series but would like to learn more about it, then check out Gamer Journalist's other guides for Mighty Doom and Doom Eternal!
About the author