Mighty Doom Codes (March 2023)
You'll never be doomed with these codes!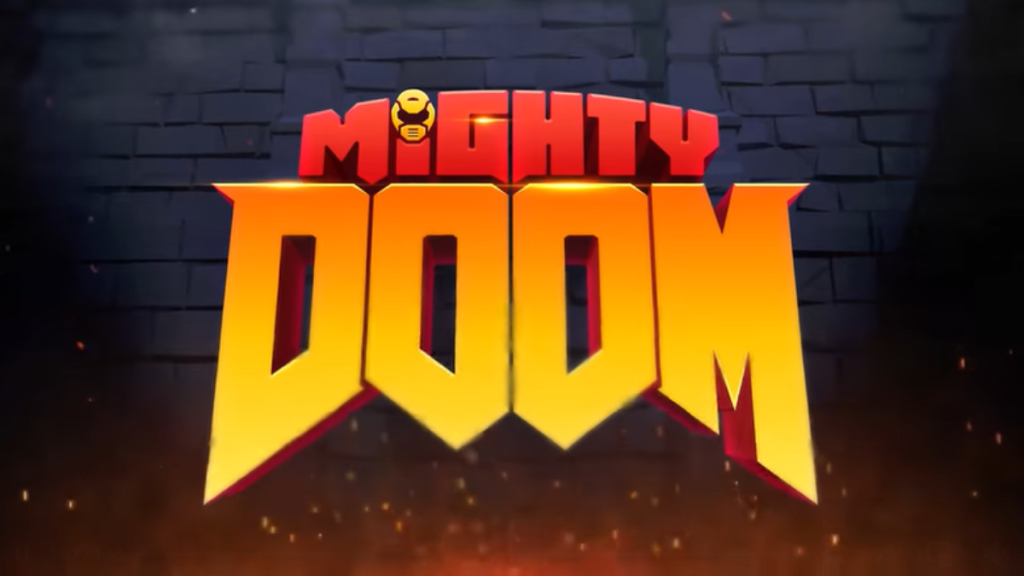 Mighty Doom is a mobile game created by the same legendary company that brought us Doom – Bethesda. Although this game is only loosely related to the previous Doom games (it's practically a cartoon, after all), it still has all of the familiar features that Doom fans know and love. Mighty Doom is filled to the brim with epic weapons, massive hordes of demons, and even cool character skins! Mighty Doom is the perfect free game for any Doom fan or avid mobile gamer.
There are currently no working codes for the game, but there is a code redemption system in place. We expect that the codes will be introduced to the game in the near future and that they will offer heals, weapon boosts, and currency for extra weapon upgrades.
All Mighty Doom Codes
Mighty Doom Codes (Working)
These are all of the working Mighty Doom codes.
There are currently no working Mighty Doom codes.
Mighty Doom Codes (Expired)
These are all of the expired Mighty Doom codes.
There are currently no expired Mighty Doom codes.
Related: Raid: Shadow Legends Promo Codes
How to Redeem Mighty Doom Codes
Redeeming your promo codes in Mighty Doom is much easier than you think it is!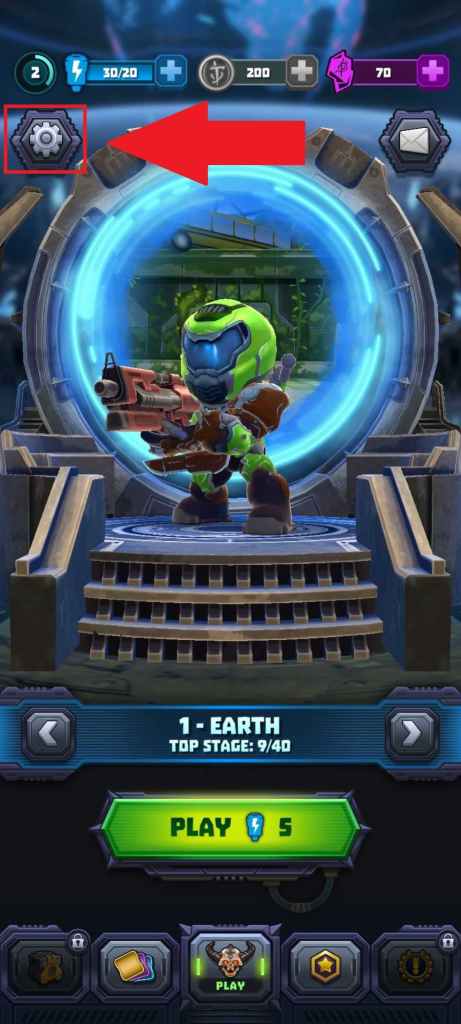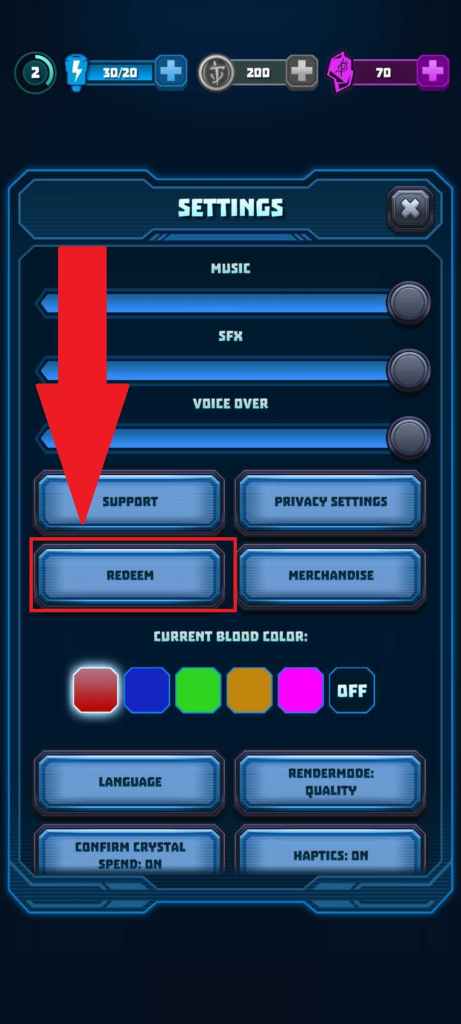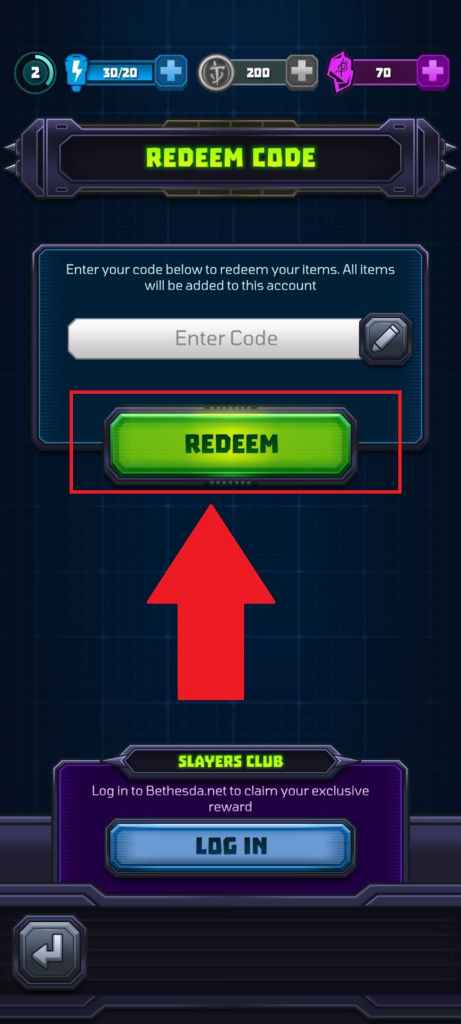 Click on the settings icon in the upper left corner of the screen.
Click on the "Redeem" button.
Type your code into the textbox.
Click on the "Redeem" button below the textbox.
Enjoy your free rewards!
How Can You Get More Mighty Doom Codes?
If you want to be the first one to know when the new codes are released for Mighty Doom, you can always follow @MightyDOOM on Twitter, like their Facebook page, and even join their Discord Server. You will be able to see when the new codes drop as well as get all of the latest news and updates that are released for the game.
In addition to following the creators on social media, you can also try adding this page to your bookmarks bar. This page is updated frequently to reflect all of the latest working Mighty Doom codes, so by bookmarking it, you'll never miss out on another free reward again!
Why Are My Mighty Doom Codes Not Working?
There could be a few reasons why your Mighty Doom codes are refusing to work, but one of the most common is that they're simply expired. Codes for mobile games are usually only active for a very brief period of time, so always make sure that you're using the latest Mighty Doom codes available (or just exclusively go by the codes on this list).
Another reason why your Mighty Doom codes may not be working is they're being input incorrectly. It's easy to accidentally mistype a code or two when playing on mobile. Make sure you're typing your codes into the game as accurately and carefully as you can (or just copy/paste for fewer chances of mistakes)!
How to Change the Blood Color in Mighty Doom
If you've played any of the other Doom games, then you know that blood is a huge part of the gameplay; it's simply unavoidable (or is it?). If you don't feel like watching your screen get painted red every time you take down a horde, however, then Mighty Doom's got you covered!
Mighty Doom allows players to change the color of the in-game blood from red to blue, green, orange, or pink, or just turn it off entirely! It seems like unavoidably gorey Doom games are a thing of the past with Mighty Doom. Follow these steps to manipulate the blood in the game:
Open Mighty Doom on your mobile device.
Click on the settings icon in the upper left corner of the screen.
Locate the "Current Blood Color" tab in the settings and choose your desired color (or just turn it off entirely).
Congratulations! Feel free to go hunt down some demons and try out your new blood color!
What is Mighty Doom?
Mighty Doom is an animated mobile game that's loosely attached to the official Doom game series by Bethesda.
Mighty Doom is a top-down, single-touch shooter game that pits players up against hordes upon hordes of adorably violent demons! Shooting your way through them shouldn't be an issue, but trying not to smile at the tiny little Mini-Slayer and his doll-sized weapons definitely will be!
Mighty Doom may not be as infamously difficult as its predecessors, but that doesn't mean it's easy. Once you start getting to the bosses, this game gets a lot harder.
If you want to give yourself a fighting chance against this game's relentless enemies, then you should strategize carefully and think through your choices of weapons upgrades. Different abilities for your weapons will stack, like ricochet and double shot, so always keep that in mind when you go to choose a new one.
---
If you love playing mobile shooter games like Mighty Doom and would love to play more games like it, then you'd love Gamer Journalist's guides for COD Mobile and Mobile Legends! Both of these games are just as, if not more, engaging and exciting as Mighty Doom.
If you're an avid mobile gamer and are always on the hunt for more codes, then you've definitely come to the right place! Gamer Journalist has hundreds of free promo codes for hundreds of mobile games; check out Gamer Journalist's Mobile Game Codes List to get a peek at all of the latest codes for the hottest mobile games on the market!
About the authors