The Best Recipes in Genshin Impact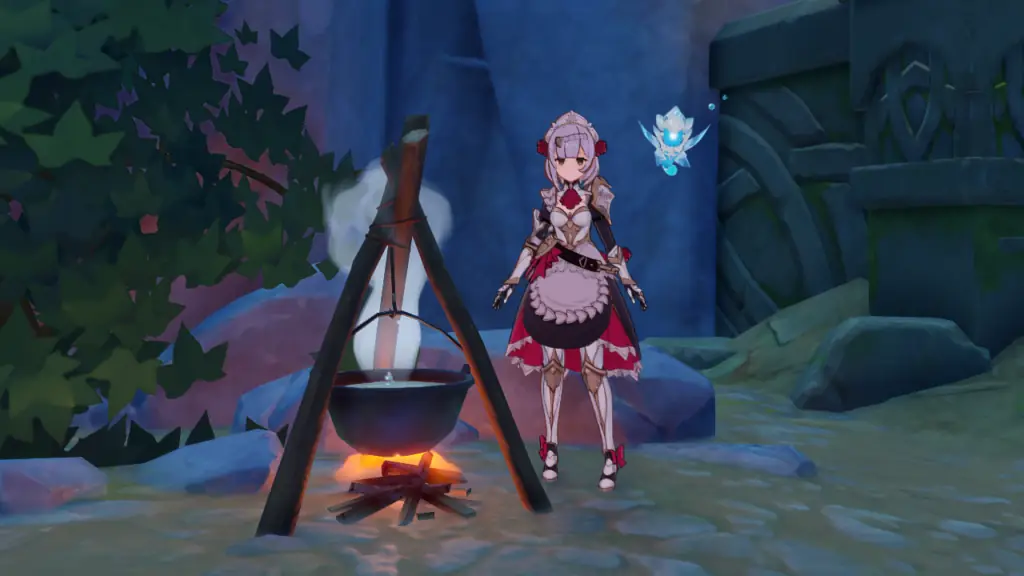 Looking for the best recipes in Genshin Impact? In the world of Teyvat, food seems to serve two purposes. One is to provide a range of stat boosts to your characters. The other reason is, well, Paimon. Thankfully, there is a wide variety of recipes in the game to satisfy anyone's appetite. The amount of recipes also helps conserve key ingredients (if you're low on ingredients, look for a different dish with the same stat boosts).
Having so many choices can be a bit overwhelming, however, so we've looked through the menu for you and picked out the finest foods Genshin Impact has to offer. We've focused explicitly on cookable dishes, so if you don't know what to spend all your extra ingredients on, follow our suggestions below.
We have organized the recipes according to their primary purpose (revive, health, attack, defense, and stamina). You can also find a few alternatives for people who may not have all the recipes.
Best Recipes in Genshin Impact
Here's a breakdown of all the best recipes in Genshin Impact by type.
Best Revival Dishes
None of the revival dishes are necessarily bad to use. However, the three options below also heal the most (good in a pinch)!
Golden Shrimp Balls: Shrimp Meat (x5), Potato (x4), Flour (x3)
Tea Break Pancake: Berry (x3), Flour (x2), Bird Egg (x1)
Vegetarian Abalone: Matsutake (x2), Snapdragon (x2)
Best Healing Dishes
The most important thing to keep in mind when cooking healing dishes is to balance your ingredients. We recommend switching between the options below, depending on which kinds of meat or vegetable you have in abundance
Universal Peace: Rice (x4), Lotus Head (x2), Carrot (x2), Berry (x2)
Mondstadt Hash Brown: Pinecone (x2), Potato (x1), Jam (x1)
Squirrel Fish: Fish (x4), Tomato (x2), Flour (x2), Sugar (x1)
Golden Chicken Burger: Fowl (x4), Flour (x2), Cabbage (x2), Butter (x2)
Matsutake Meat Rolls: Matsutake (x2), Raw Meat (x2)
Sweet Madame: Fowl (x2), Sweet Flower (x2)
A few dishes heal over time, which can be especially useful as your character gets is full. We recommend using the one listed below because the ingredients are more easily obtainable.
Mushroom Pizza: Mushroom (x4), Flour (x3), Cabbage (x2), Cheese (x1)
Best Attack Boosting Dishes
You can honestly benefit from using almost any of the attack-boosting foods. That said, you'd be better off putting your resources towards cooking one dish in particular: Adeptus' Temptation. If you have not received this dish yet, the next best dish to use is obtained after finishing one of the earliest quests in the game.
Adeptus' Temptation (Best): Ham (x4), Crab (x3), Shrimp Meat (x3), Matsutake (x3)
Jade Parcels (Alternative): Lotus Head (x3), Jueyun Chili (x2), Cabbage (x2), Ham (x1)
Although most characters would only slightly benefit, we have also included two physical damage boosting dishes. These dishes are better for characters with a high physical attack (like Razor), so we don't recommend prioritizing them otherwise.
Tianshu Meat: Raw Meat (x4), Sugar (x2), Qingxin (x1), Matsutake (x1)
Jueyun Guoba: Horsetail (x2), Rice (x2), Ham (x1), Jueyun Chili (x1)
Best Defense Boosting Dishes
When it comes to defense-enhancing foods, the only ones worth using are to increase shield strength or healing effectiveness. Don't waste your time with dishes that boost flat defense.
Moon Pie (Shield Strength): Raw Meat (x4), Bird Egg (x4), Butter (x3), Flour (x2)
Golden Crab (Healing Effectiveness): Bird Egg (x5), Flour (x5), Crab (x4), Salt (x2)
Sunshine Sprat (Shield Strength): Butter (x3), Fish (x3), Salt (x1), Small Lamp Grass (x1)
Best Stamina Dishes
Some food can affect your stamina usage by restoring a certain amount of stamina or decreasing the percent of stamina used when sprinting, climbing, or gliding. These stamina-altering dishes are also known as Adventurer's Dishes in the game.
Northern Smoked Chicken (Restores stamina): Smoked Fowl (x1), Cabbage (x1), Onion (x1)
Lotus Seed and Bird Egg Soup (Use when sprinting): Lotus Head (x1), Bird Egg (x1), Sugar (x1)
Barbatos Ratatouille (Use when gliding): Carrot (x4), Potato (x4), Onion (x4)
Sticky Honey Roast (Use when climbing): Raw Meat (x3), Carrot (x2), Sugar (x2)
For the Cold, Goulash is Gold!
We want to make a special note regarding the Goulash dish, which can reduce the effect Sheer Cold has on your characters. It's beneficial for exploring Dragonspine and beating the Domain at its peak. Talk to Harris at the Dragonspine camp to activate the quest that provides you with this recipe.
Goulash (Use when in Dragonspine, or when Sheer Cold is in effect): Chilled Meat (x2), Carrot (x2), Tomato (x1)
If you want to farm some ingredients before you go on a cooking spree, check out our guides on where to find Carrots, Radishes, Pinecones, and more!