All Udumbara Pistil Locations in Genshin Impact
How to find Udumbara Pistil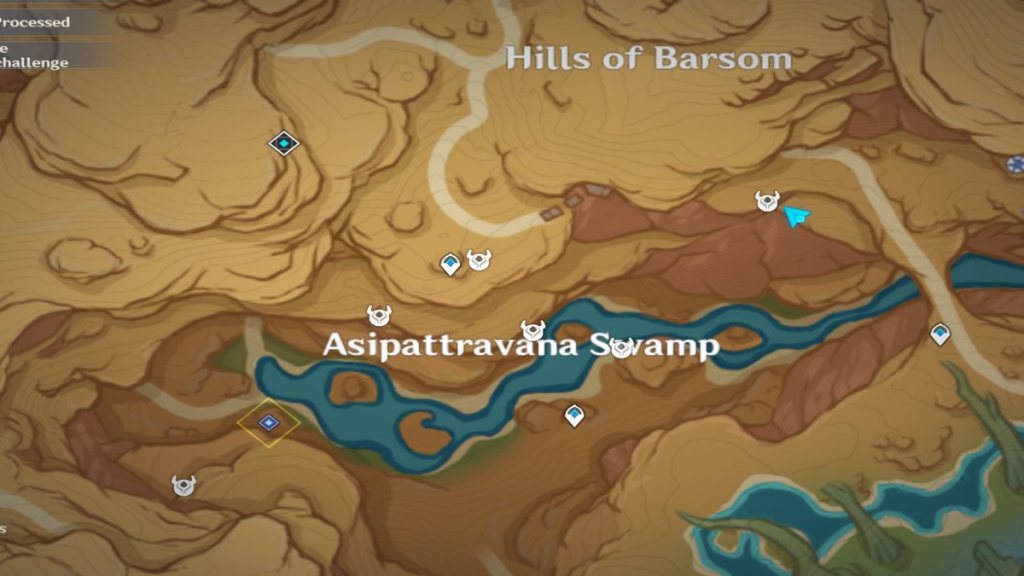 A Parade of Providence is a new update in Genshin Impact that introduced two new characters named Baizhu and Kaveh, gave us new events, and released some new weapons and gadgets. During this update, we were offered a chance to earn a quest item called Udumbara Pistil. This is a special item that focuses on finding flowers to reveal a hidden surprise. This quest teaches you how to use one of the new gadgets you're given during the update known as Sorush. We're going to teach you how to find all six of the Udumbara Pistil flowers in Genshin Impact to complete the quest.
How to start Udumbara Pistil Quest Genshin Impact?
As we stated above, there are a total of six Udumbara Pistil flowers you can earn while doing this quest. Thankfully, they're not difficult to find. In order to start the quest you're going to need to have Sumeru unlocked. The quest you're going to want to complete is called Pale Fire and you can get this quest from Zurvan in Vourukasha Oasis. Before you can start the quest make sure you have finished the quest As Part of the Splendorous Sky.
Once that quest is complete, Zurvan will teach you about Fravashi Trees. He teaches you about using Sorush to interact with these trees. Once you've activated the tree you'll find little creatures known as Residual Pari. These Pari creatures are the key to finishing the quest because they will ask you to find Udumbara Pistil.
Where to find Udumbara Pistil in Genshin Impact?
Genshin Impact decided to make this quest easier for all of us by indicating where each of the Udumbara Pistil is on your map. If you open your map and zoom into it you'll be able to find where each Udumbara Pistil is located. It's mostly located around the swamp area known as Asipattravana Swamp. If you're still unsure where to go you can always use Genshin Impact interactive map, which will show you the locations as well.
Approach the flowers and use your Sorush gadget. If the flower is in an area that needs to be reached by flight just fly over to the flower, use Sorush by clicking Z and holding down E to activate it. The flower will blossom open and will reveal an Udumbara Pistil inside. Locate all six of the flowers and give them to Residual Pari to finish off the quest.
---
For more gaming news and Genshin Impact, updates be sure to follow us at Gamer Journalist. We post gaming tips, guides, and news for popular gaming titles and upcoming ones. Be sure to check out Best Builds, Weapons and Teams for Dehya in Genshin Impact – Guide or Genshin Impact 3.5 – All Returning Characters and Repeats for Dehya and Cyno Banner
About the author