All Map Changes in Dead by Daylight Twisted Masquerade Event
Even the Entity has a playful side.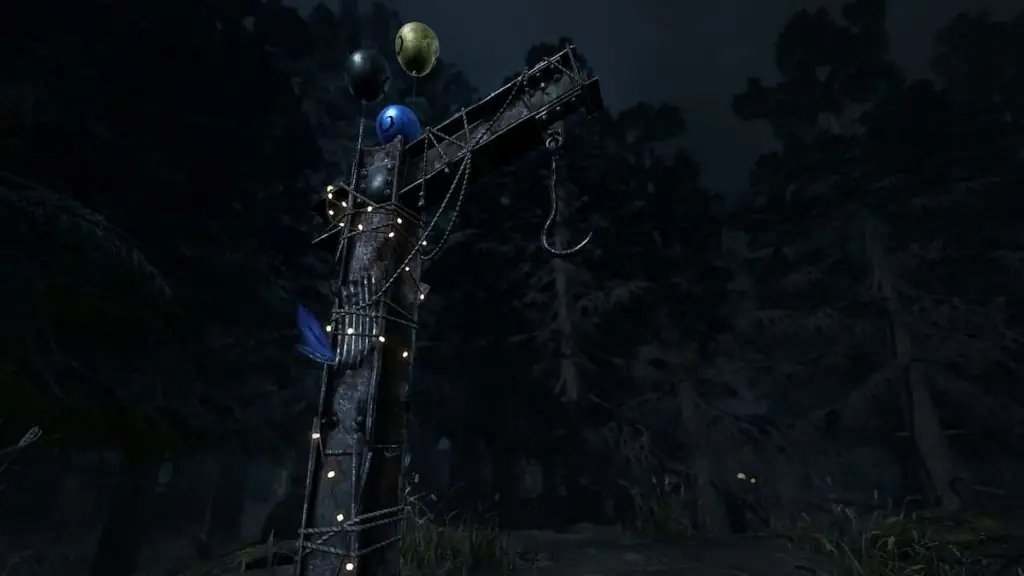 While Dead by Daylight's Entity is the living incarnation of evil and horror throughout the entire multiverse, it does have a playful side. This side comes to light once a year, when its trials are suddenly decorated in festive lights and everyone suddenly finds themselves with a surplus of mildly unsettling desserts. That time has come again in the Twisted Masquerade event. Here are all of the map changes in the Dead by Daylight Twisted Masquerade event.
All Map Changes in Dead by Daylight Twisted Masquerade Event
Much like the anniversary celebrations of the past, Dead by Daylight's sixth anniversary, marked by the Twisted Masquerade event, features a handful of fun and festive changes to the various emplacements that dot the trial map.
In typical fashion, both the Survivors' Generators and the Killers' Sacrificial Hooks have been decked out in colorful string lights and vibrant balloons. Whether an Anniversary Generator is repaired or a Survivor is placed on an Anniversary Hook, both will release a festive burst of confetti immediately afterward. In addition to those two, Lockers, Exit Gates, and burning barrels have also received the festive treatment. All of these Anniversary objects are functionally identical to their regular counterparts, just more fun, though there are Tome challenges for specifically using Anniversary Generators and Hooks.
Additionally, one of the major draws of the event is the Invitations. In every trial played during the event, an Invitation will appear somewhere on the map atop a small pillar of black gold. Any Survivor or Killer that interacts with the Invitation will earn one of 12 limited-edition masquerade masks. To keep the reward, Killers just need to finish the match, while Survivors need to survive until at least one means of escape opens (either the Hatch or an Exit Gate).
Related: All Masks in the Dead by Daylight Twisted Masquerade Event
Don't forget to check in on the Bloodweb, as the special Anniversary items have returned, including Toolboxes, Medkits, and Flashlights. Both Survivors and Killers can also receive the new Bloodpoint-boosting offering, the Frightful Flan, which boosts all earned Bloodpoints by 106%.