Dead By Daylight Codes (September 2021)
Get the latest Dead by Daylight codes from our up-to-date list for free DBD cosmetics and more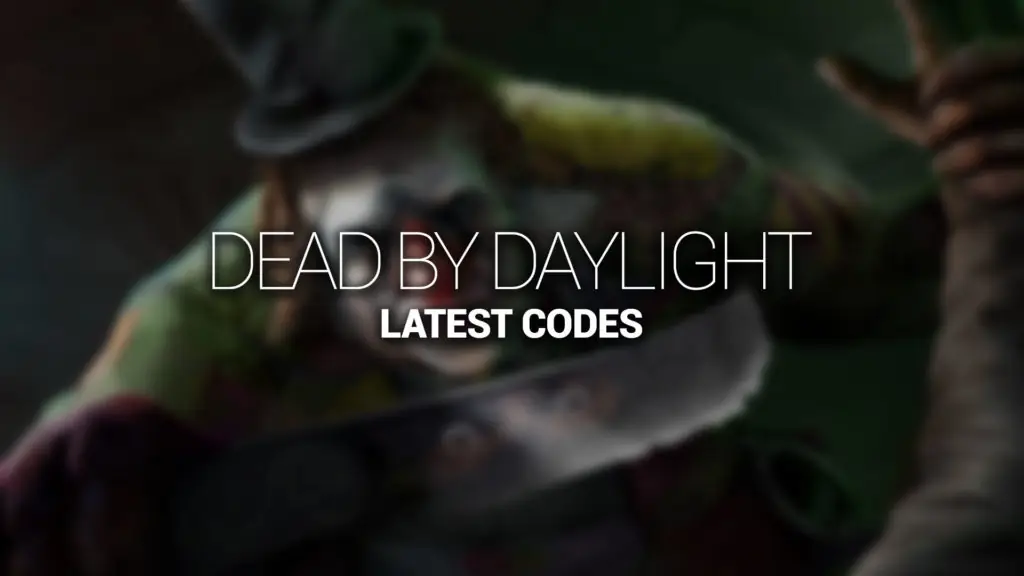 Publishers and developers like to cook up ways to keep their games' communities engaged and attentive. It helps remind you your game is still thriving when everyone's paying close attention to your social media posts, even if it's not always necessary to hear the things you say. In Dead By Daylight's case, their method of choice is covertly releasing special codes to the playerbase that provide handy rewards. Here's our updated list of Dead by Daylight codes and how to use them.
Dead by Daylight codes are a great way to earn free in-game cosmetics, charms, Bloodpoints, Rift Fragments, and other free cosmetics. The codes generally expire fairly quickly, so it's best to use them as soon as you see them available. New ones also release all the time in various places around the web. You can bookmark this page and check back daily if you always want to stay up-to-date.
All Dead By Daylight Codes
Here are the active and working Dead by Daylight codes:
PRIDE – Redeem code for a Rainbow Flag Charm
NICE – Awards 69 Bloodpoints (hardy har har)
Expired
BOOP – Redeem this code for Boop The Snoot Mask
HISSANDHERS – Redeem this code for two charms
BETTERTHANONE – Redeem this code for two cosmetics
Pieceofcake – Redeem this code for two charms
AUSOME – Redeem this code for two cosmetics
GOLDENBROS – Redeem this code for two cosmetics
RANKROULETTE – Awards 250,000 Bloodpoints
How to Redeem Dead by Daylight Codes
To redeem a code in Dead By Daylight, all you have to do is visit the in-game store and look for the "REDEEM CODE" button on the top right of the screen, right under your player rank icon. Click that button, and you'll get a text prompt. Enter a code into the box, and if it's legit, you'll receive some manner of bonus.
Usually, the prize is lump sums of Bloodpoints, always handy, but occasionally, during special events and holidays, you can also receive cool cosmetic stuff like Charms and limited-edition skins. The only downside to these codes is that almost all of them have expiration dates, so even if you only just stumble onto certain ones, it might be past due.
How to get more codes for Dead by Daylight
New codes frequently pop up around the holidays, especially Christmas and Halloween, as well as whenever the devs happen to be feeling smarmy in the case of that "NICE" code. Either way, keep an eye on Dead By Daylight's social channels, including Twitter, Reddit, and the Steam forums, to learn about new codes as soon as they crop up. You can also get DBD codes by bookmarking this page and checking back regularly, in case you don't feel like checking all of those other places all the time. We do our best to round them up and update our list as soon as possible.
For more Dead by Daylight content, you can check out the section on our website. We'll be providing patch notes, updates, guides, and more as the game evolves!